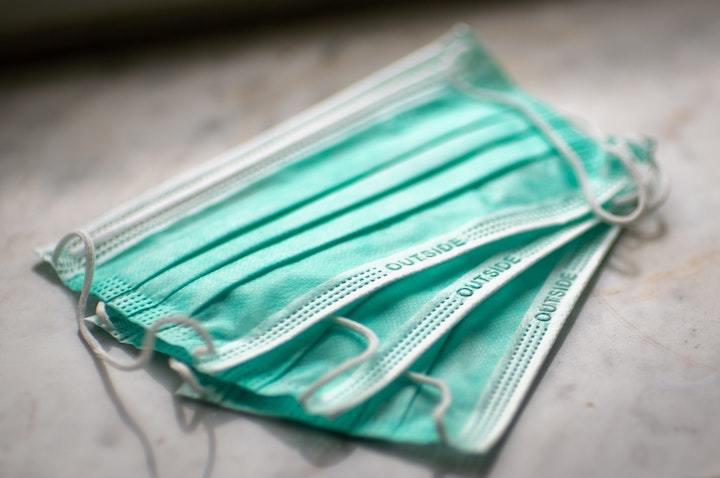 Education
Ray Carter | November 5, 2021
Education leaders denounce OKC firing of teachers over masks
Ray Carter
Top state education officials denounced Oklahoma City school officials for firing six teachers who did not comply with the district's legally questionable mask mandate, saying school district leaders harmed the educational opportunities of the children they are supposed to serve.
"As a teacher, I understand it is now more important than ever to have a quality teacher in the classroom," said Secretary of Education Ryan Walters.
He noted Oklahoma City officials allow students to attend school without a mask if they request exemptions and said that demonstrates individuals "can safely attend schools without masks or vaccines." Walters said Oklahoma City Superintendent Sean McDaniel should "value the personal freedoms of his employees and offer them the same respect he has shown other OKCPS families and return these teachers to the classroom."
Under Senate Bill 658, which became law this year, schools cannot impose mask mandates unless the governor has declared a state health emergency. School officials challenged the law and a district judge allowed districts to require masks so long as exemptions were allowed for medical, religious, or personal reasons.
However, Oklahoma City school officials have aggressively imposed a mask mandate, claiming the masks reduce COVID-19 spread, and have required staff to wear masks. School officials have allowed staff exemptions only for medical reasons, but not religious or personal exemptions, according to reports.
Teachers A.B. "Branch" Hague, Jesse Paxton, James Taylor, Grace Trick, Nelson Trick II, and Jason Widener chose not to wear masks and were fired by the Oklahoma City school board this week at the urging of McDaniel, who said the six had engaged in willful neglect of duty and moral turpitude by refusing to wear masks.
In addition to opposing the mask mandate, Taylor, who is black, has been an opponent of Critical Race Theory and publicly supported a new state law, House Bill 1775, that bans public schools from teaching children that "one race or sex is inherently superior to another race or sex."
"It doesn't say you can't talk about racism; you just can't say all white people are racist," Taylor told the Wall Street Journal in a May 29 article.
In contrast, the Oklahoma City school board lambasted the law with one board member claiming that "the conversations that happened in my classroom would absolutely have been illegal under House Bill 1775."
The school's decision to fire the teachers comes at a time when COVID rates have plunged and actual cases are now rare in Oklahoma.
According to data released by the Oklahoma State Department of Health, as of Nov. 4 there were 5,219 active cases of COVID in Oklahoma, meaning that for every 758 people in the state there is just one case of COVID.
The firings also come when Oklahoma City schools already struggle to hire teachers.
According to data from the State Department of Education, the Oklahoma City school district has requested to hire 433 emergency certified teachers so far this year, more than any other district, and that number continues to grow. Oklahoma City Public Schools requested that the State Board of Education allow the district to hire another 22 emergency certified staff at the state board's October meeting.
The Oklahoma City school district's academic outcomes are also among the worst in Oklahoma.
Newly released district-level data showed that 90 percent of Oklahoma City Public Schools students performed below grade level in all subjects on this year's state tests, and that 67 percent of students were effectively more than one year behind. Testing also showed 91 percent of Oklahoma City's third-grade students were below grade level in English with 72 percent more than one grade level behind.
"During a time when we are already facing a teacher shortage, and we need teachers in the classroom, I do not believe it is a wise decision to fire teachers with a history of high evaluations," said Rep. Rhonda Baker, a Yukon Republican who chairs the House Common Education Committee.
She noted that lawmakers have conducted several studies in recent weeks focused on educational outcomes, the teacher shortage, and learning loss.
"The common thread through all of these studies is that our students' success depends on in-person instruction given by quality educators," Baker said. "The decision by the OKCPS Board of Education to terminate these teachers, without allowing for personal or religious exemptions, seems to be less about doing what is right for our kids and more about sending a message to other teachers who might feel the same way. This pandemic has been difficult for us all, especially our children, and we need to do whatever it takes to make sure they can get back to some semblance of normalcy in the classroom. Firing strong teachers is not the solution."
"This isn't about masks or their efficacy; instead, as some of the teachers have said themselves, it's about the school's blatant disregard of state law," said Sen. Adam Pugh, an Edmond Republican who chairs the Senate Education Committee. "At a time when our classrooms are in desperate need of quality educators, a school district fires six professionals for rightfully refusing to follow an illegal directive from the superintendent. These are the types of bad decisions that leave students, parents and teachers so frustrated and disappointed with school administrators and school boards. In the end, this decision by our state's largest school district has harmed classrooms full of kids by removing decades worth of experience."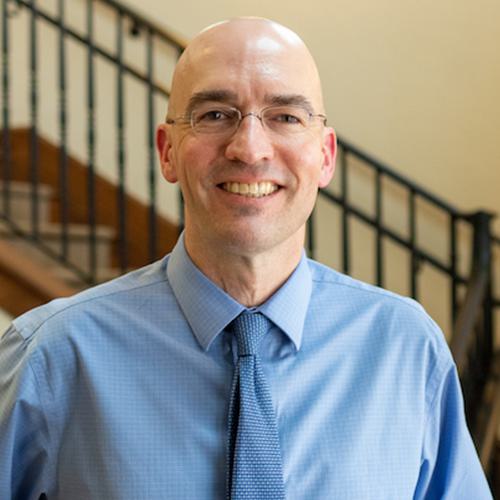 Ray Carter
Director, Center for Independent Journalism
Ray Carter is the director of OCPA's Center for Independent Journalism. He has two decades of experience in journalism and communications. He previously served as senior Capitol reporter for The Journal Record, media director for the Oklahoma House of Representatives, and chief editorial writer at The Oklahoman. As a reporter for The Journal Record, Carter received 12 Carl Rogan Awards in four years—including awards for investigative reporting, general news reporting, feature writing, spot news reporting, business reporting, and sports reporting. While at The Oklahoman, he was the recipient of several awards, including first place in the editorial writing category of the Associated Press/Oklahoma News Executives Carl Rogan Memorial News Excellence Competition for an editorial on the history of racism in the Oklahoma legislature.