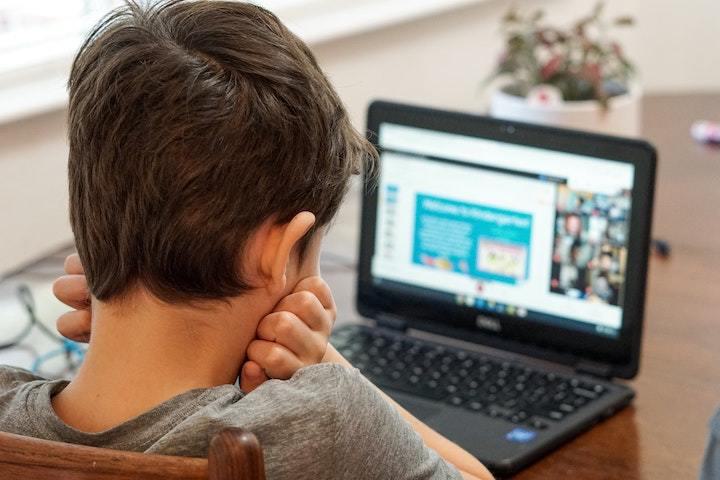 Education
Mike Brake | October 9, 2020
Epic parents vote with their feet, shrug off controversy
Mike Brake
As Epic Charter Schools continues to battle perceptions created by a critical financial audit, it seems that parents are equally eager to vote with their feet by enrolling their children in Epic.
Data provided by the school shows explosive growth in recent years, especially since the COVID-19 pandemic. Epic reported 13,164 students during the 2017-18 school year, 20,932 in 2018-19, and 28,070 in 2019-20. According to data provided by Epic assistant superintendent for communications Shelly Hickman, that number leaped to 61,278 for the current school year as of October 7, making Epic by far the largest public school system in the state.
Hickman said Epic had to hire more than 700 additional teachers to handle the influx.
Epic receives the state aid payment from the Oklahoma State Department of Education for each student enrolled, just as if they were attending a brick-and-mortar public school. While students work from home online, they interact with certified teachers, unlike those involved in traditional homeschooling. Each student is assessed and given an Individualized Learning Plan soon after enrollment.
Hickman noted that 60.8 percent of Epic's new enrollees said they had chosen the school primarily because of the uncertain and often changing impact of the pandemic on their former schools.

Prior to COVID-19, new enrollees at Epic cited student struggles with the curriculum in their former school, bullying, and the need for a flexible schedule as incentives for enrolling. Other causes cited included cultural issues, depression or anxiety for the student, the desire to work at a faster pace, and not feeling safe in the former school.
Shelly Sanders of Kingfisher says her daughter, Emily, has been enrolled in Epic since the eighth grade and is now a senior. Emily deals with a dyslexia-style issue with numbers, which made her mastery of math a challenge.

"We would sit for three to four hours each night helping her struggle to maintain an A." Emily was enrolled in a private Catholic school in Okarche, which was "doing a good job," Sanders said, but which could not devote the kind of one-on-one personal instruction Emily needed.
"Since the move, she has made straight As in math," her mother said. If Emily needs help with a challenging set of problems she can text her teacher and get help immediately, "even at 10 o'clock at night."
While Emily has not made a final college decision, her mother said she is considering the University of Oklahoma with plans to ultimately attend medical school. She has also won awards for her volunteer work, including being named one of 30 promising young leaders by a statewide organization.

"The biggest positive was the ability to put a child in a school that would meet his needs. For some people that might be a traditional public school, but every parent should have the right to make that choice."
Yolanda Daves of Jenks said she "just did not want to put my round child in a public school square hole." So her son Ethan was enrolled at Epic seven years ago and he graduated last summer at age 15.
"We started out homeschooling," Daves said, "and then Epic gave him the ability to work at his own pace. There were a couple of years where he did two years of academic work in one year."
She said Ethan even pursued dual enrollment at a local college during his final year as an Epic student, giving him a head start on his planned college studies in biomedical engineering. He has been accepted at OU but the family decided to delay his enrollment there for a year due to the pandemic.
Her son has not missed out on the social aspects of a traditional school setting, she said, as he is involved in everything from music lessons to the Civil Air Patrol.
"The biggest positive," Daves said, "was the ability to put a child in a school that would meet his needs. For some people that might be a traditional public school, but every parent should have the right to make that choice."
Yolanda Wright of Owasso said each of her six children has been a student at Epic, with three already having graduated. One is a high school junior this year, a second is a freshman and a third is in sixth grade.
The Wright family was driven to Epic, Wright said, because the oldest daughter "had been bullied. We had originally done homeschooling for about two years, but a friend told us about Epic and we decided to switch over there."
The school's biggest attraction, she said, was the individual attention each child receives and the responsiveness of staff and faculty.
"They listen to us," Wright said. "We haven't found a better place."
None of the parents contacted indicated that the audit controversy had any impact on their view of Epic or on their children's continued association with the school.
Mike Brake
Independent Journalist
Mike Brake is a journalist and writer who recently authored a centennial history of Putnam City Schools. A former reporter at The Oklahoman (his coverage of the moon landing earned a front-page byline on July 21, 1969), he served as chief writer for Gov. Frank Keating and for Lt. Gov. and Congresswoman Mary Fallin. He has also served as an adjunct instructor at OSU-OKC, and currently serves as public information officer for Oklahoma County Commissioner Brian Maughan.