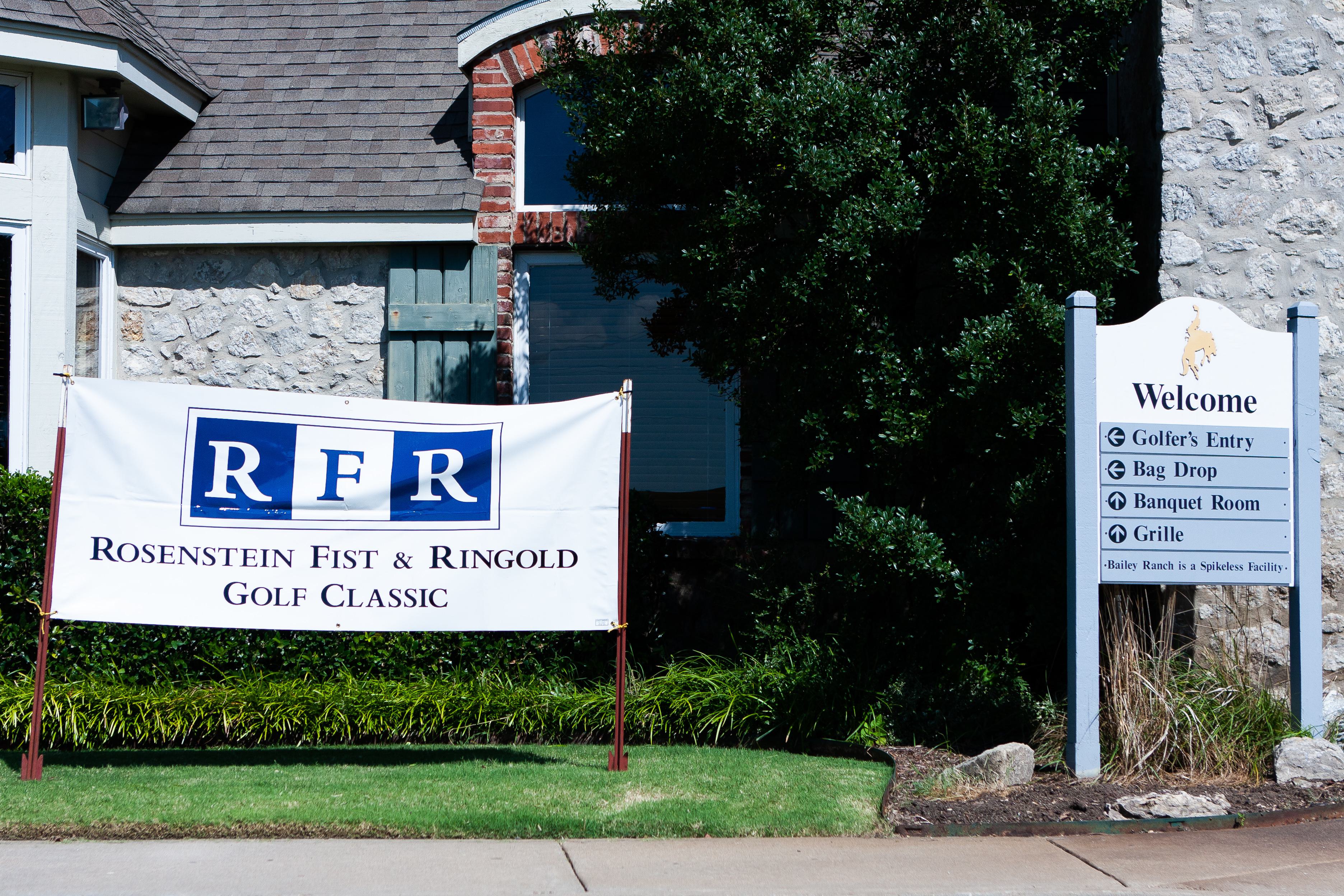 Education
Ray Carter | November 11, 2019
Ethics questions arise as law firm hosts school administrators' golf event
Ray Carter
Ask the average teacher what his or her Wednesday looks like, and the answer will usually involve working in the classroom. In contrast, on a recent Wednesday, as many as 100 school administrators and board members spent their day in a very different fashion—playing golf.
The golf event is receiving attention not only because it means some of Oklahoma's highest-paid school employees essentially received a taxpayer-funded paycheck for what many people would consider personal recreational activity, but also because the event was sponsored by a law firm that has apparently received millions from school districts over the years, and the individuals the firm hosted can play a role in determining what entities receive legal contracts.
"It is concerning any time you see a government contractor appearing to provide something of value to individuals who influence decisions for the agency the contractor seeks to profit from," said Benjamin M. Lepak, a legal fellow at the 1889 Institute, a nonprofit education and research organization that promotes limited government. "During my time advising county and state officials, an important part of my job was to make those officials aware of the specific rules governing such situations, and to advise them to steer far clear of that ethical line. When people are responsible for taxpayer dollars, just the appearance of impropriety undermines public trust, even if the conduct is technically allowed under law."
On Wednesday, Oct. 2, the Rosenstein, Fist & Ringold law firm held its "24th Annual Fall School Law Update and Golf Tournament" in Owasso. The brochure for the event shows that only two hours, from 9 a.m. to 11 a.m., were spent on legal updates. Lunch and "practice time" began at 11 a.m., with the golf tournament commencing at 12:15 p.m. The event ended with a 5 p.m. awards presentation.
Bryan K. Drummond, shareholder and director at Rosenstein, Fist & Ringold, said the legal update portion of the event consisted of a discussion about ransomware, and a discussion of the legal intersection of the Family Education Rights and Privacy Act and the Health Insurance Portability and Accountability Act. He said roughly 20 participants stayed only for the legal portion of the event.
That suggests many more stayed for golf. The firm's brochure indicated up to 120 school officials could participate. (The firm did not provide a list of attendees.) Those enrolling in the event were asked to identify their school district and job title (or status as a school board member). "Bill school" was listed as one of only two payment options for participants.
Under the Oklahoma Central Purchasing Act, it is illegal for "any seller or any prospective seller to give or donate anything of value" to any individual involved in purchasing decisions covered by the act.
Officials at Rosenstein, Fist & Ringold say they do not believe the golf tournament raises any appearance problems.
"The firm does not believe that the golf tournament carries an appearance of 'wining and dining,'" Drummond said. " We strongly believe that the firm's legal services are engaged by school districts because of the decades of experience and substantial expertise we have in education law."
However, the firm's prior legal work has drawn rebuke from state leaders and the Oklahoma Supreme Court, and a grand jury previously urged a school district to sever ties with the firm.
In 2010, citing legal advice from Rosenstein, Fist & Ringold, the Jenks and Broken Arrow school districts voted to violate a state law that provided private-school educational scholarships to children with special needs, such as autism.
Rep. Kris Steele, a Shawnee Republican who was House Speaker-designate at that time, condemned that action, saying it was "concerning for these schools to break the law at the expense of children with special needs."
"We can no more allow schools to violate the law because officials object to it than we can allow drivers to ignore the speed limit in a school zone if it 'inconveniences' them," Steele said.
Then-Rep. Jason Nelson, an Oklahoma City Republican who authored the special-needs program, echoed Steele's assessment, saying it was "not up to individual school districts to pick and choose which laws they will follow."
Later, a handful of districts took things a step further and sued the families of children with special needs who were scholarship recipients. Rosenstein, Fist & Ringold represented the school districts suing the parents.
The lawsuit ended with the Oklahoma Supreme Court expressly rejecting and condemning the legal theories put forth by the firm. The court ruled that the districts had suffered no harm from the scholarship law and therefore had no standing, and specifically rebuked the legal harassment of parents, declaring "the parents are clearly not the proper parties against whom to assert these constitutional challenges."
Becket, a nonprofit, public-interest legal and educational institute, defended the parents in that case. Eric Baxter, vice president and senior counsel at Becket, said the case stood out even in a national landscape where school-choice programs often face hostile reaction from officials at traditional schools.
"It was absolutely an extreme position that the school districts took in that case," Baxter said. "I've never seen anything like it before."
He called the lawsuits against parents "absolutely ridiculous and the Supreme Court ultimately called them on that."
While the parents won, the fact that the case went all the way to the Oklahoma Supreme Court meant the parents would have faced devastating financial hardship had Becket not donated its services.
"It went all the way up to the Supreme Court, which is of course very expensive and demanding on parents who are just trying to provide educational opportunities for their children that the state's already authorized," Baxter said. "And to have to go through three years of litigation was really outrageous."
Without Becket's assistance, he said the parents would have likely been unable to stand up for their children's rights. That's something critics viewed as the schools' true legal strategy at the time.
"There's no way. I don't think any of those parents could have afforded counsel to defend their rights," Baxter said. "I mean, these are parents, ordinary, middle-class families with kids who have been diagnosed with disabilities and are on individualized education plans, and the state has created a special program to help them get the best education possible. They're just trying to take advantage of that. To be sued, face tens of thousands if not hundreds of thousands of dollars in legal fees to try to defend your right to participate in a government program, really put them in an outrageous position."
Filing lawsuits against the families of children with special needs is not the only instance in which the Rosenstein, Fist & Ringold firm's actions (or inaction) have drawn officials' attention and rebuke.
In 2010, the Skiatook school district voted to sever ties with Rosenstein, Fist & Ringold after a Tulsa grand jury report recommended replacing the firm. The grand jury said it would "serve the best interests of the district and community to hire a new attorney who can assist the board in being more open and communicative to the public." The grand jury report recommended that the change be made "as soon as possible."
The report was issued after the grand jury reviewed a kickback scandal at the district in which an administrator took bribes as the Skiatook school district was overcharged $570,000 for custodial supplies.
Despite those controversies, Rosenstein, Fist & Ringold has been able to generate substantial business from taxpayer-funded schools across Oklahoma. In prior years, the law firm has claimed to represent as many as 300 of Oklahoma's 500-plus public school districts. A source familiar with Rosenstein, Fist & Ringold's school contracts said they typically involve a retainer fee of $5,000, which would translate into revenue of $1.5 million with 300 school-district clients—and that's without the firm doing any legal work. Any work done by the firm for districts would be billed in addition to a retainer fee and further augment the firm's revenue.
While the firm's offer of workweek golf outings to school officials has now caused some to question if school legal contracts are being awarded on a "good ol' boy" system, Baxter's recollection of the scholarship-law case raises an even more fundamental question of basic competence in the contracting process.
"I wondered," Baxter said, "what kind of law firm was advising school districts to sue the parents of children with disabilities for participating in a government program?"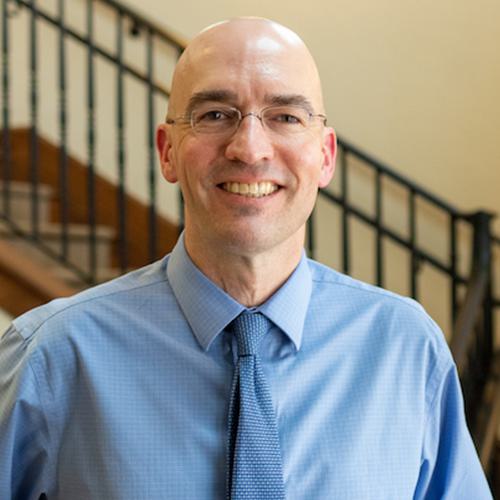 Ray Carter
Director, Center for Independent Journalism
Ray Carter is the director of OCPA's Center for Independent Journalism. He has two decades of experience in journalism and communications. He previously served as senior Capitol reporter for The Journal Record, media director for the Oklahoma House of Representatives, and chief editorial writer at The Oklahoman. As a reporter for The Journal Record, Carter received 12 Carl Rogan Awards in four years—including awards for investigative reporting, general news reporting, feature writing, spot news reporting, business reporting, and sports reporting. While at The Oklahoman, he was the recipient of several awards, including first place in the editorial writing category of the Associated Press/Oklahoma News Executives Carl Rogan Memorial News Excellence Competition for an editorial on the history of racism in the Oklahoma legislature.