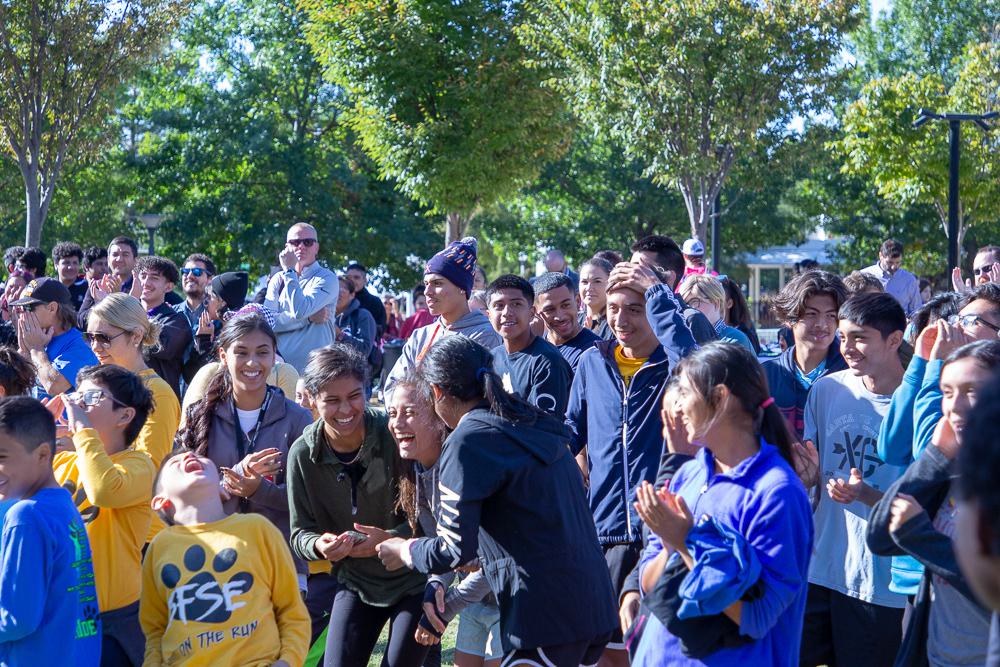 Education
Ray Carter | October 18, 2019
Families celebrate 20 years of Oklahoma charter schools
Ray Carter
In 1999, the legislation allowing charter schools to open in Oklahoma was signed into law. The repercussions are still being felt today and were hailed by hundreds of parents and children at an anniversary celebration in Oklahoma City.
"As you can tell by the turnout and enthusiasm on display today, charters are changing lives," said Robert Ruiz, executive director of Choice Matters, an organization that works to increase parent awareness of educational choices available. "They are improving educational outcomes in Oklahoma and they are providing students and families with a choice that all Oklahomans need and deserve."
House Bill 1759, the Oklahoma Charter Schools Act, passed in 1999 and allowed charter schools to open in Oklahoma and Tulsa counties. Since then, legislation has passed allowing charter schools to open statewide. There are now 36,000 students in dozens of charter schools across Oklahoma. Charter schools are free and are part of the public school system.
Former Gov. Frank Keating, a Republican who worked with a Democratic-controlled legislature to pass the charter-school law, recalled that the school his own son would have attended in Oklahoma City "was terrible," so he placed his son in a private Catholic school. The logic behind that decision was simple, he said.
"I went to college and law school," Keating said. "I want them to go to college and graduate school if they wish, and not be held back because the academics in that elementary school, middle school, high school environment were no good."
He said charter schools ensure that children from all backgrounds have similar opportunities, and ensure that Oklahoma students "can go to any university in the United States because we're well educated."
"Every child is precious," Keating said. "Every child is indispensable. And every child should be a well-educated citizen in the new Oklahoma and the new Oklahoma City."
Chris Brewster, president of the Oklahoma Public Charter School Association and superintendent of Santa Fe South, Oklahoma's largest brick-and-mortar charter school, said providing school options to families is "one of the most important things we can possibly do in our city."
"What if we were the best city, the best state in the nation to raise kids?" Brewster said. "It happens when we give our parents and families great choice and we put positive pressure on our traditional system to continue to improve."
Former state Superintendent Janet Barresi, who began her career as a speech pathologist in public schools, recalled how she helped found two of Oklahoma City's first charter schools.
"Throughout my career in education, I've seen good schools, schools that desperately needed improvement, and everything in between," Barresi said. "But one thing has remained consistent throughout time: Parents, students, teachers, and the entire public school system do better when we expand educational choice. And that's what charter schools are all about. Choice. Options. The ability to find a school that best fits you."
Oklahoma City Mayor David Holt said the charter-school anniversary is not important because of the law alone, but the way citizens made use of the opportunity it provided.
"Laws in and of themselves don't do much, and they're certainly not very inspiring to read," Holt said. "But it is the people who take those laws and make something of them. And when I think of what happened 20 years ago, I don't think necessarily of the bill signing ceremony—although governor, I bet it was lovely. I think of the people, the kids, the teachers in this city who have taken that idea and turned it into life-changing centers of excellence across our city that have given children in our city opportunities they would have otherwise never had."
Rattling off the names of several Oklahoma City charter schools, Holt said, "Think of all of the lives, hundreds, thousands of lives that have been changed and improved thanks to the educational opportunities that have been provided over the last 20 years. That's what we're here to celebrate today."
Ruiz noted charter schools survive by providing families something they cannot get at their traditional local school, and have provided enormous benefit to many families through the years.
"Every single family in an Oklahoma charter school has chosen to be there," Ruiz said. "No one is stuck in a charter school. No one is forced to attend. These students and their parents enrolled because they believe their charter school was the best fit for them. For many, that means that their charter school had the best teachers, the best classes, and the best path forward to college. Others find that they can nurture a special talent or passion like music or theater in a charter school. For some who are experiencing severe bullying or dealing with other difficult circumstances, the ability to enroll in a charter may have literally saved their lives. That is worth celebrating."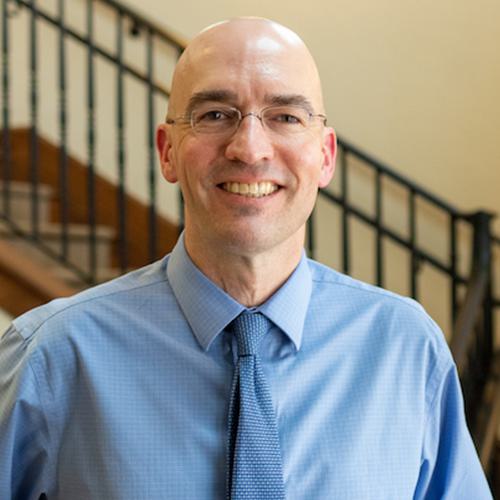 Ray Carter
Director, Center for Independent Journalism
Ray Carter is the director of OCPA's Center for Independent Journalism. He has two decades of experience in journalism and communications. He previously served as senior Capitol reporter for The Journal Record, media director for the Oklahoma House of Representatives, and chief editorial writer at The Oklahoman. As a reporter for The Journal Record, Carter received 12 Carl Rogan Awards in four years—including awards for investigative reporting, general news reporting, feature writing, spot news reporting, business reporting, and sports reporting. While at The Oklahoman, he was the recipient of several awards, including first place in the editorial writing category of the Associated Press/Oklahoma News Executives Carl Rogan Memorial News Excellence Competition for an editorial on the history of racism in the Oklahoma legislature.