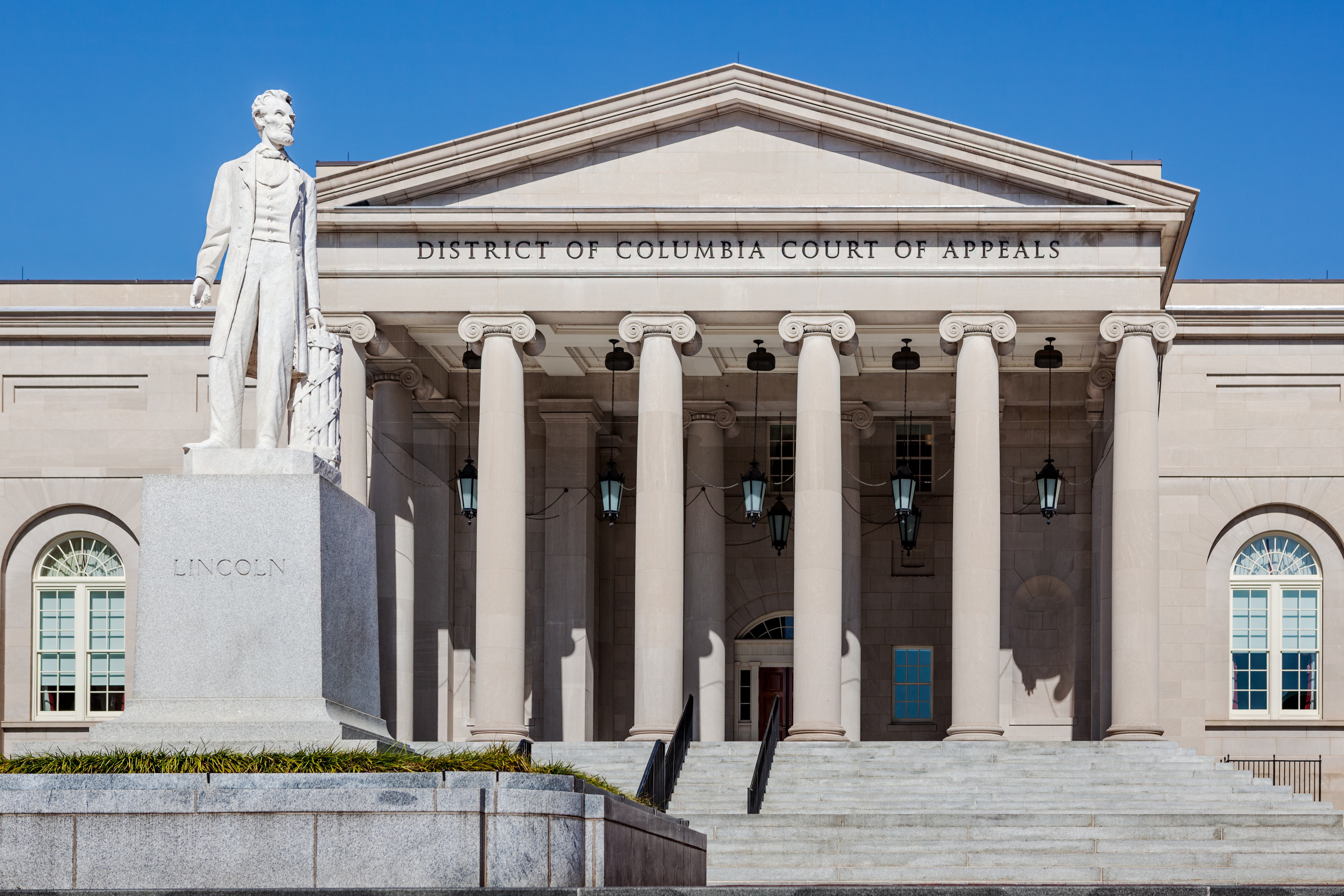 Health Care
Ray Carter | February 17, 2020
Federal court strikes blow to Medicaid work-requirement effort
Ray Carter
Upholding a lower court ruling, the U.S. Court of Appeals for the District of Columbia Circuit ruled Friday that work requirements cannot be imposed on Medicaid recipients because the goal of the program is simply to increase health coverage, not to improve health outcomes or encourage self-sufficiency and independence from government welfare.

"In short, we agree with the district court that the alternative objectives of better health outcomes and beneficiary independence are not consistent with Medicaid," the court opinion stated. "The text of the statute includes one primary purpose, which is providing health care coverage without any restriction geared to healthy outcomes, financial independence or transition to commercial coverage."
The ruling strikes a blow not only to efforts to impose work requirements upon some individuals in Oklahoma's current Medicaid program, but also to efforts to include work requirements as part of a proposed expansion of Medicaid sought by Gov. Kevin Stitt.
Under the federal Affordable Care Act (ACA), better known as "Obamacare," states can expand Medicaid to include able-bodied adults earning up to 138 percent of the federal poverty level, in contrast to the current program, which provides coverage mostly to the blind, disabled, and low-income pregnant women. Oklahoma is currently among states that have not expanded Medicaid.
According to prior estimates, Medicaid expansion would include up to 628,000 Oklahomans and could result in as much as 40 percent of the state population becoming Medicaid-eligible. Based on current Medicaid expenses, that translates into an increased state cost of up to $374 million annually.
Stitt has called for expanding Medicaid under the ACA, but wants to do so via a proposed federal waiver that would involve a block grant from the federal government and allow the imposition of modest work requirements and cost-sharing provisions for some members of the expansion population.
"We will encourage able-bodied adults to transition towards a path of maintaining private insurance and pursuing educational or employment opportunities that advances their full personal potential," Stitt told lawmakers in his State of the State address.
Last week, Senate President Pro Tempore Greg Treat, R-Oklahoma City, indicated lawmakers are working with Stitt to advance some version of ACA/Obamacare Medicaid expansion.
"We're still right in the throes of trying to find some solutions to health care that don't amend our constitution and give us rigidity, but give us flexibility to deliver an Oklahoma plan, and we're still right in the middle of that, working literally day and night," Treat said. "We were out really late last night up here, early this morning, trying to work on a plan. So hopefully we'll have some stuff to talk about in the coming weeks about a real Oklahoma plan."
Due to a ballot initiative, Oklahoma voters will consider an alternative Medicaid expansion plan at the ballot later this year. That proposal would make expansion a constitutional right and does not include work requirements.
Treat said one "problem with the state question is that it gives the state zero flexibility to ramp up, to ramp down, to be creative, to put skin in the game for people to participate. So I am hopeful that we will find a solution in partnership with the governor to have our own solution here in Oklahoma and be able to find a way to pay for it that is not detrimental to the rest of state government."
However, the ruling from the U.S. Court of Appeals for the District of Columbia Circuit appears to substantially undercut any expansion efforts involving work requirements or cost-sharing provisions. The case was focused on similar Medicaid work requirements in neighboring Arkansas.
In 2017 Arkansas applied for a federal waiver that would allow the state to require individuals ages 19 to 49 covered by its Medicaid expansion to "work or engage in specified educational, job training, or job search activities for at least 80 hours per month" and to document those activities. Individuals were exempted from the work requirement if they had serious medical problems, cared for a dependent child age six or younger, were full-time students, or were undergoing substance-abuse treatment.
Individuals who failed to comply with the work requirements for any three months in a plan year could be kicked out of the Medicaid program until the following year.
The federal government approved Arkansas' plan under a waiver in 2018, and the work requirements took effect for those aged 30 to 49 on June 1, 2018, and for those aged 20 to 29 on January 1, 2019. In five months, more than 18,000 people—about 25 percent of those subject to the work requirement—were temporarily kicked out of the program.
A lawsuit was promptly filed. The District Court for the District of Columbia agreed with the plaintiffs and struck down the work requirements. That decision was upheld Friday by the U.S. Court of Appeals for the District of Columbia Circuit.
"The district court is indisputably correct that the principal objective of Medicaid is providing health care coverage," the appeals court wrote, noting that provisions of federal law describe Medicaid's purpose only as boosting health coverage, not addressing other issues cited by the Trump administration in approving the Arkansas waiver, which focused on improving health outcomes.
"The statute and the case law demonstrate that the primary objective of Medicaid is to provide access to medical care," the court opinion stated. "There might be secondary benefits that the government was hoping to incentivize, such as healthier outcomes for beneficiaries or more engagement in their health care, but the 'means [Congress] has deemed appropriate' is providing health care coverage."
The court noted that in other programs, Congress has added explicit statutory language that included other goals that would allow imposition of work requirements. The court noted that the federal law for the Temporary Assistance for Needy Families program "explicitly includes" language saying one of the program's goals is to end dependency by promoting job preparation, work, and marriage.
"In contrast, Congress has not conditioned the receipt of Medicaid benefits on fulfilling work requirements or taking steps to end receipt of governmental benefits," the court stated.
Other states that have pursued Medicaid work requirements for the expansion population have abandoned them when faced with lawsuits, including Kentucky and Indiana.
Oklahoma's legislative Democrats, who support ACA/Obamacare Medicaid expansion but not Stitt's proposal, have predicted any plan involving block grants, work requirements, or cost-sharing will quickly be tied up in court and struck down.
"I am not interested in being the test case for the block-grant model," said Senate Democratic Leader Kay Floyd of Oklahoma City. "There's no other state that's used it. We've got 37 other states that we can look at what they've done over the last 10 years and pick and choose what works and what doesn't. The only state that tried to block grant was Tennessee, and they're mired down in litigation."
"I know that many patient advocacy groups and health-care access groups are very concerned about the Medicaid block-grant proposal, including disability groups," said House Democratic Leader Emily Virgin of Norman. "And so I think that there will be plenty of people, plenty of advocacy groups, that would be willing to challenge the law in Oklahoma based on a number of legal arguments."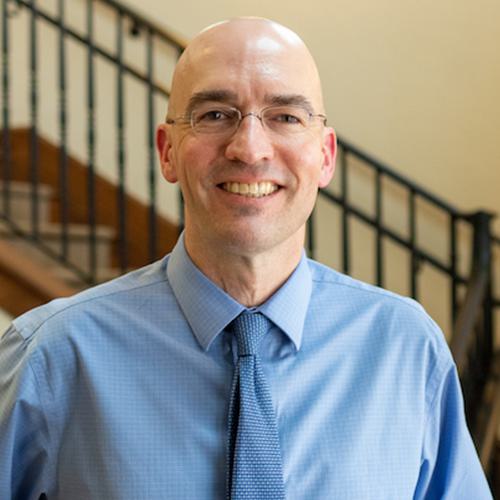 Ray Carter
Director, Center for Independent Journalism
Ray Carter is the director of OCPA's Center for Independent Journalism. He has two decades of experience in journalism and communications. He previously served as senior Capitol reporter for The Journal Record, media director for the Oklahoma House of Representatives, and chief editorial writer at The Oklahoman. As a reporter for The Journal Record, Carter received 12 Carl Rogan Awards in four years—including awards for investigative reporting, general news reporting, feature writing, spot news reporting, business reporting, and sports reporting. While at The Oklahoman, he was the recipient of several awards, including first place in the editorial writing category of the Associated Press/Oklahoma News Executives Carl Rogan Memorial News Excellence Competition for an editorial on the history of racism in the Oklahoma legislature.