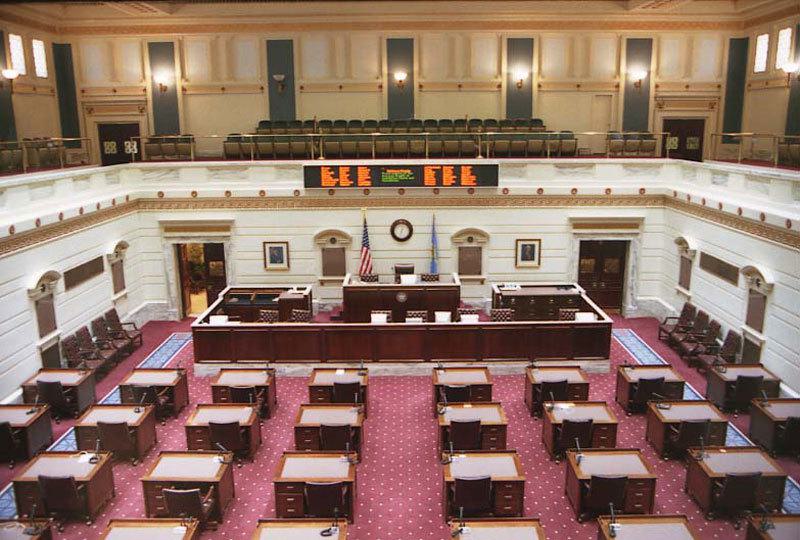 Budget & Tax
Ray Carter | April 17, 2019
Federal-funds transparency measure advancing in Legislature
Ray Carter
Gov. Kevin Stitt has made budget and agency reform a top priority of his administration. Lawmakers have already advanced part of that agenda into law, giving Stitt more oversight of the leadership posts of several state agencies.

Another measure, advancing with less fanfare, addresses spending transparency. Senate Bill 271, by Sen. Nathan Dahm and Rep. Kyle Hilbert, requires state agencies to report "all federal funds" used by the agency in a transparent manner.
Hilbert, R-Bristow, said the idea behind the bill is simple.
"The people of Oklahoma need to know where all the public dollars are coming from and what strings are attached to them, because that's important to know how our tax dollars are being used," Hilbert said. "At the end of the day, federal dollars are our tax dollars also, not just state dollars."
While much attention is given to the amount of state tax dollars directly appropriated to agencies each year by the Legislature, those funds comprise less than half of all state agency spending in Oklahoma.
A substantial amount of state tax collections does not go through the legislative appropriation process, and state government entities also receive federal funds, as well as local tax funding in some cases.
In fiscal year 2008, total spending by Oklahoma state government was $15.02 billion. In fiscal year 2017, total spending reached $17.53 billion, based on one set of reported figures. But even that may understate total spending. In a release issued after SB 271 passed the Senate, Dahm put the figure at $26.8 billion with $7.4 billion of that total coming from federal funds.
"Our main responsibility in the Legislature is to craft a balanced budget and that requires prioritizing the needs of our state agencies," said Dahm, R-Broken Arrow. "That's extremely difficult when we don't know how much federal funding they're receiving. In order to be as efficient as possible with taxpayer dollars, we have to have a clear and precise revenue picture for each agency."
During his campaign last year, Gov. Kevin Stitt highlighted the discrepancy in reported spending totals, saying at that time, "On Oklahoma's current state website, it displays in big bold font that state government spent $30.3 billion in Fiscal Year 2017, yet the Comprehensive Annual Financial Report says Oklahoma spent $17 billion, a number nearly half the size. What are Oklahomans to believe? Who has the right story?"
Hilbert said SB 271 "allows us to have a full picture of agencies' budgets and not just the picture they want us to have."
The financial scandals of the state Health Department, which was given $30 million in emergency funding last year for a shortfall auditors later found did not exist, have added urgency to efforts to boost financial oversight and transparent reporting in Oklahoma government.
After the Health Department financial scandal become public, the agency's records were reviewed. Auditors noted that money directly appropriated to the Health Department by the Legislature was reduced by $7 million between the 2011 and 2017 budget years, but the agency received $20 million in increased non-appropriated revenue during that same period. As a result, the agency's total budget had increased by $13 million during a time of supposed financial hardship in state government.
SB 271 passed through the Senate on a 31-13 vote and recently passed out of the House Government Efficiency Committee on an 8-1 vote. The bill now awaits a hearing from the full House of Representatives.
Similar legislation passed the Legislature in 2015 but former Gov. Mary Fallin vetoed the bill, claiming it created "new and onerous reporting obligations" that would cause to "a step back from the significant gains recently made in streamlining state government."
Hilbert dismisses that criticism.
"The agencies should—if they don't, they should—already have all this information, so it shouldn't be a real costly mandate to them," Hilbert said. "Because if you're receiving federal dollars and you don't know what strings are attached, then that's problematic to begin with. There are some other issues there."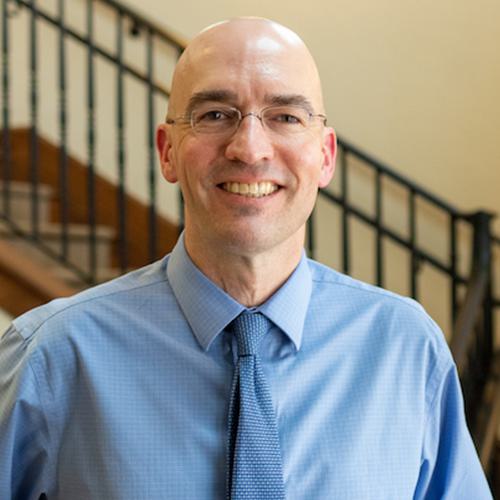 Ray Carter
Director, Center for Independent Journalism
Ray Carter is the director of OCPA's Center for Independent Journalism. He has two decades of experience in journalism and communications. He previously served as senior Capitol reporter for The Journal Record, media director for the Oklahoma House of Representatives, and chief editorial writer at The Oklahoman. As a reporter for The Journal Record, Carter received 12 Carl Rogan Awards in four years—including awards for investigative reporting, general news reporting, feature writing, spot news reporting, business reporting, and sports reporting. While at The Oklahoman, he was the recipient of several awards, including first place in the editorial writing category of the Associated Press/Oklahoma News Executives Carl Rogan Memorial News Excellence Competition for an editorial on the history of racism in the Oklahoma legislature.