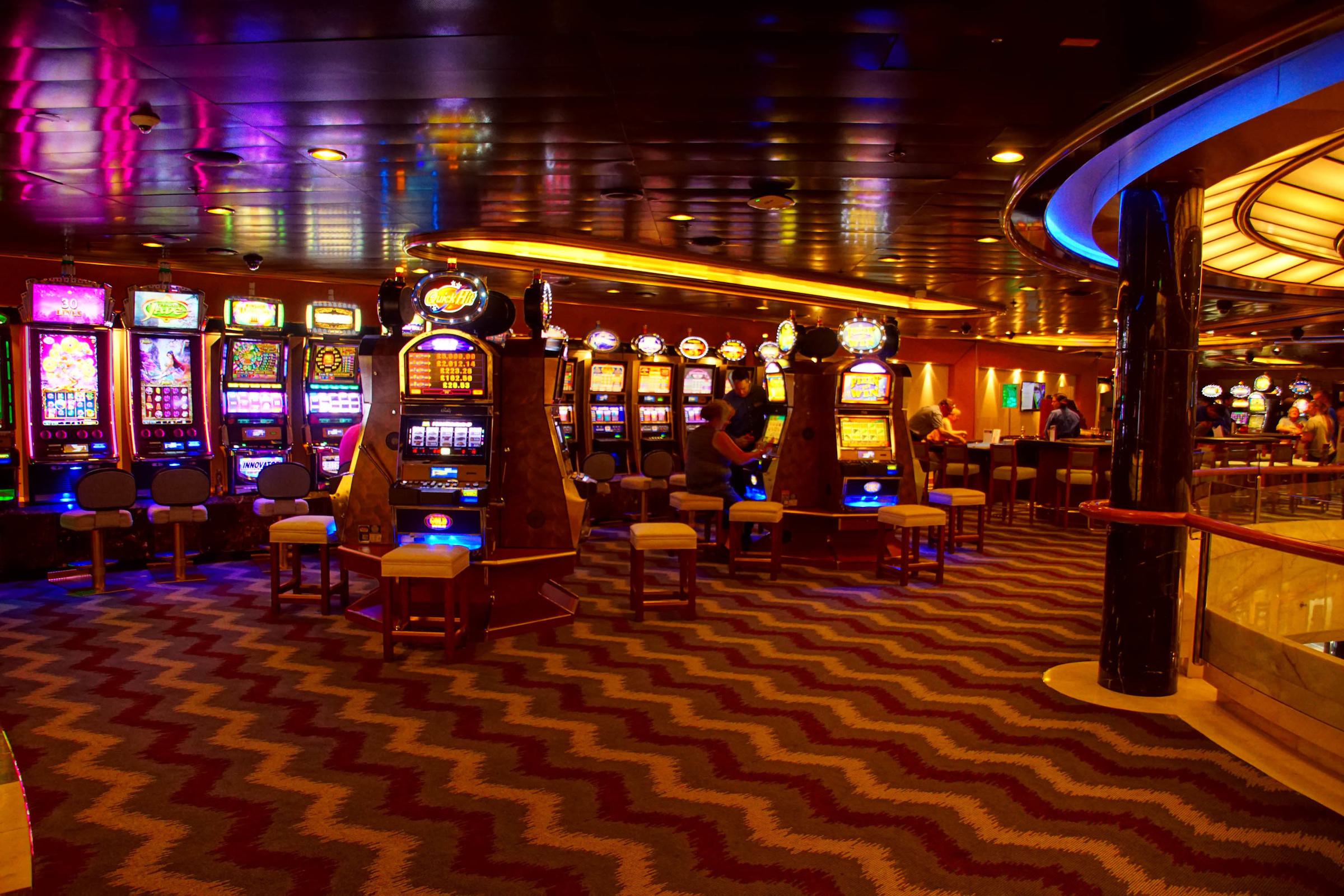 Law & Principles
Ray Carter | August 20, 2020
Federal government approves new state-tribal compacts
Ray Carter
The U.S. Department of Interior (DOI) has allowed two new state-tribal gaming compacts to take effect, a move that could result in greater competition in Oklahoma's casino market and provide a higher share of gaming revenue to state government.
The compact agreements were announced earlier this year thanks to negotiations conducted by Governor Kevin Stitt and officials with the Kialegee Tribal Town (KTT) and the United Keetoowah Band of Cherokee Indians (UKB).
The new gaming compacts double the current "exclusivity" fee rate that tribes pay on Class III ("Las Vegas" style) games from 6 percent in the 2004 Model Gaming Compact to as high as 13 percent.
"The U.S. Department of Interior recognizes the State's good faith effort to negotiate with Oklahoma tribes in the approval of two new gaming compacts that will generate new revenue for public schools in the future and expand economic opportunity for our tribal partners," Stitt said. "I appreciate and respect the thoughtful leadership of Mekko Brian Givens and Chief Joe Bunch who worked hard to secure fair terms for their citizens, and whose contributions throughout the negotiations ensured a competitive gaming market in Oklahoma. With these new gaming compacts, Oklahoma is ushering in a new era of prosperity, opportunity, and partnership for the State and the Tribes."
Neither the Kialegee Tribal Town nor the United Keetoowah Band of Cherokee Indians currently operates casinos in Oklahoma. The two tribes' compacts will allow them to open casinos near metro areas and do not include sports betting or any other new forms of gambling.
Leaders of both tribes welcomed the news of federal approval.
"The Kialegee Tribal Town would like to thank Governor Kevin Stitt, his administration, the Great State of Oklahoma and the U.S. Department of Interior for the good faith in producing our new gaming compact," said Kialegee Mekko Brian Givens. "This compact, which was approved by operation of law, will allow the Kialegee Tribal Town the same opportunities others have had and could improve the economic landscape for the Tribal Town and tribal members. As an agreement between two sovereign entities, I see this act of good faith in continuing our relationship with the State of Oklahoma and look forward to future dialogue to improve our local communities."
"It is a great day as we prepare to partner with the State of Oklahoma in this Class III gaming compact that will be good for Logan County, the State and the United Keetoowah Band," said Chief Joe Bunch. "Our compact will help provide much needed resources to our tribe and surrounding communities as we continue to develop a robust economy and exercise our tribal sovereignty."
The tribes can begin operating under the terms agreed to between the parties once the compacts are published in the Federal Register.
The creation of new casinos near Oklahoma's metro areas or along major traffic corridors threatens the market dominance long enjoyed by the Cherokee, Chickasaw, and Choctaw nations, which have steadfastly opposed the renegotiation of state-tribal gaming compacts that smaller tribes are now employing to expand their operations.
Data on exclusivity fees contained in the Oklahoma Gaming Compliance Unit's Annual Report for fiscal year 2019, the most recent available, indicates 66 percent of Class III gaming revenue is currently generated in casinos owned by the Cherokee Nation, Chickasaw Nation, and Choctaw Nation.
Overall, 81 percent of casino gambling in the 2019 budget year occurred in casinos owned by just 18 percent of Oklahoma tribes. Many smaller tribes have been marginalized because the old compacts limited their casinos to remote locations and gave the best locations to only a handful of tribes.
The agreements Stitt has negotiated are shifting that landscape.
A compact Stitt negotiated with the Otoe-Missouria Tribe provided for exclusivity fees of 8 percent for proposed new facilities in Noble and Payne counties and a 12-percent rate at a proposed new casino in Logan County.
A compact with the Comanche Nation provided for an exclusivity fee of 13 percent for a proposed Love County casino, 12 percent for a proposed Cleveland County casino, and 8 percent for a planned Grady County casino.
In addition to agreeing to higher fees for more lucrative casino locations, the Comanche Nation and Otoe-Missouria Tribe also agreed that Class III games would represent a specific share of casino revenue at each site. Currently, some tribes have claimed to have increased Class II machines in their casinos, which are not subject to state fees.
It has been estimated that if all Class II machines in Oklahoma were replaced with Class III machines, and exclusivity fees were kept at the 6-percent fee rate, it would result in $80 million to $90 million more in annual fee payments to the Oklahoma government.
Earlier this year, the Oklahoma Supreme Court ruled that the tribal gaming compacts Stitt entered into with the Comanche Nation and Otoe-Missouria Tribe exceeded the governor's authority because they included sports betting.
However, officials with the Otoe-Missouria Tribe noted their new compact also included a severability clause that allows the agreement to remain intact even if specific provisions are struck down. Tribal officials say the compact, having received federal approval, remains valid and that only the sports-betting provision has been stricken.
"The Oklahoma Supreme Court doesn't have jurisdiction to invalidate our compact when state and federal law dictates that our compact is legal," Otoe-Missouria Tribe Chairman John R. Shotton said in a statement.
Shotton said the tribe would "continue to operate under the remaining terms of our compact pursuant to the severability clause of the compact, and we will refrain from operating any game that is not authorized under state law."
The Cherokee, Chickasaw, Choctaw, and Citizen Potawatomie nations have since filed a lawsuit in U.S. District Court in Washington, D.C., arguing the U.S. Department of Interior violated federal law by allowing the Comanche Nation and the Otoe-Missouria Tribe compacts to take effect.
Similar challenges are expected following federal approval of the Kialegee Tribal Town (KTT) and the United Keetoowah Band of Cherokee Indians (UKB) compacts.
Legislative leaders, who filed the lawsuit that successfully challenged the sports-betting provisions of the Comanche Nation and Otoe-Missouria Tribe compacts, have also filed similar lawsuits challenging Kialegee Tribal Town and Keetoowah Band of Cherokee Indians, even though neither of those compacts authorizes any new form of gambling.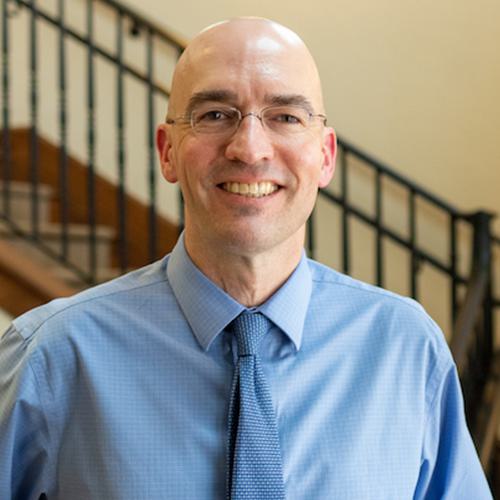 Ray Carter
Director, Center for Independent Journalism
Ray Carter is the director of OCPA's Center for Independent Journalism. He has two decades of experience in journalism and communications. He previously served as senior Capitol reporter for The Journal Record, media director for the Oklahoma House of Representatives, and chief editorial writer at The Oklahoman. As a reporter for The Journal Record, Carter received 12 Carl Rogan Awards in four years—including awards for investigative reporting, general news reporting, feature writing, spot news reporting, business reporting, and sports reporting. While at The Oklahoman, he was the recipient of several awards, including first place in the editorial writing category of the Associated Press/Oklahoma News Executives Carl Rogan Memorial News Excellence Competition for an editorial on the history of racism in the Oklahoma legislature.