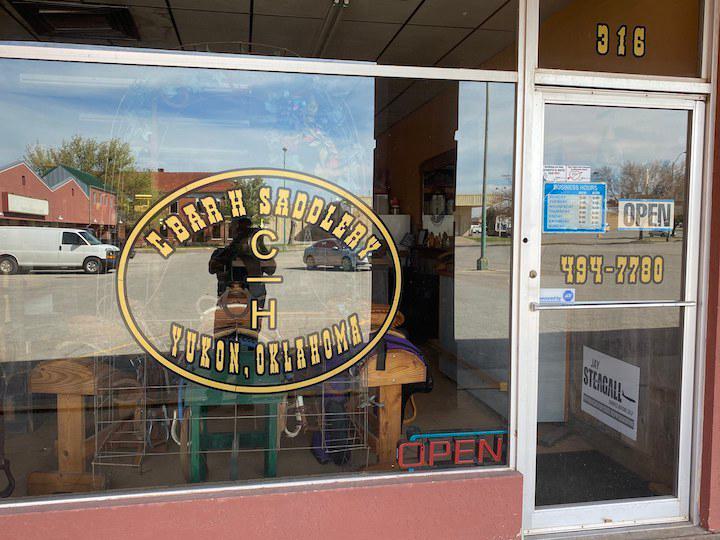 Economy , Culture & the Family
Ray Carter | March 27, 2020
For Oklahoma saddle maker, COVID response may be worse than broken neck
Ray Carter
Clinton "Doc" Hole, owner of C Bar H Saddlery in Yukon, first opened his custom saddle-making business in 2009. That same year, he was in a traumatic horse accident that left him with a broken neck and head injuries that required surgery and months of physical therapy. In 2013, a tornado hit his home as he was in the process of purchasing it and the surrounding land.
Through it all, Hole was able to keep his business open and survive financially. But he said the government-ordered closure of businesses across Oklahoma in response to COVID-19/coronavirus may do what a broken neck and tornadoes couldn't.
"I'm not a stranger to adversity, trust me," Hole said. "But this could kill me. This could literally ruin everything."
Hole's predicament is typical of many small business owners across Oklahoma who find themselves in a bureaucratic no man's land in which they may be considered "nonessential" businesses that are required to close due to COVID-19/coronavirus—even though they are vendors for many "essential" professions and their work involves little to no interaction with the public.
Hole does most of his work alone in his shop and interacts with customers just a handful of times each week under normal circumstances since custom saddles are not an impulse buy.
"I'm not a stranger to adversity, trust me. But this could kill me. This could literally ruin everything." —Clinton "Doc" Hole
"I've had five people come in my shop, total, in the last week, which is actually pretty average even without the social distancing," Hole said.
Those interactions can easily incorporate social-distancing practices that negate the chance for virus transmission. Hole's business does not involve large groups, unlike what occurs at numerous "essential" businesses that remain open under the government order.
At the same time Hole's business faces closure, agricultural work is widely exempted from the shutdown order as are law enforcement officials. Most of Hole's clients work in agriculture and the customers who don't include officials with the Oklahoma Highway Patrol and the office of the Oklahoma County sheriff. All are exempted from the shutdown order as "essential" professions.
Does that mean Hole's shop falls into any of those "essential" categories? He said government officials have provided little clarity.
"There's no real clear answer," Hole said. "There's just these lists of categories, and then there apparently are subcategories of those of what's 'critical infrastructure.' Well, who decides how to interpret that? The way I'm catching it right now is that it's up to the owners of the business to interpret that, at this point."
And if a business owner's interpretation isn't shared by a local government official, it can result in catastrophic financial harm. Hole noted the city of Yukon has threatened to impose significant fines on business owners for violations of the vague closure order. The fine alone could eat up much of the profit from several saddle orders.
Like most people, Hole is taking the virus issue seriously, noting he especially wants to protect his wife, who will deliver the couple's first child in June. But the need to protect his family also includes financially providing for them.
"I can't quit," Hole said. "I've just got to keep going."
The many problems with the state's business-shutdown order—including the closure of key parts of the supply chain for "essential" businesses—have already forced the state of Oklahoma to set up a new website where businesses can make their case as "essential" businesses.
"Everybody's got a story," Hole said. "And that's my point: It's not just me. There's hundreds of thousands of people just like me who are forgotten."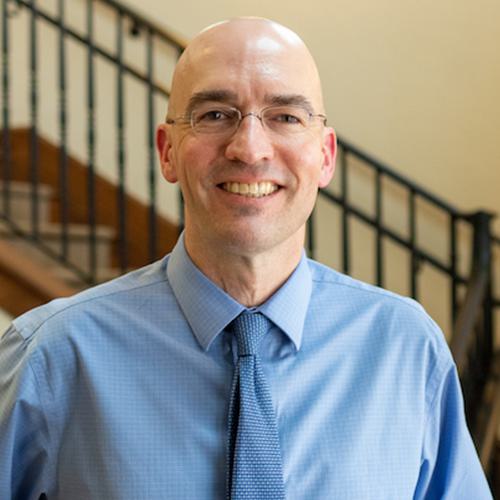 Ray Carter
Director, Center for Independent Journalism
Ray Carter is the director of OCPA's Center for Independent Journalism. He has two decades of experience in journalism and communications. He previously served as senior Capitol reporter for The Journal Record, media director for the Oklahoma House of Representatives, and chief editorial writer at The Oklahoman. As a reporter for The Journal Record, Carter received 12 Carl Rogan Awards in four years—including awards for investigative reporting, general news reporting, feature writing, spot news reporting, business reporting, and sports reporting. While at The Oklahoman, he was the recipient of several awards, including first place in the editorial writing category of the Associated Press/Oklahoma News Executives Carl Rogan Memorial News Excellence Competition for an editorial on the history of racism in the Oklahoma legislature.