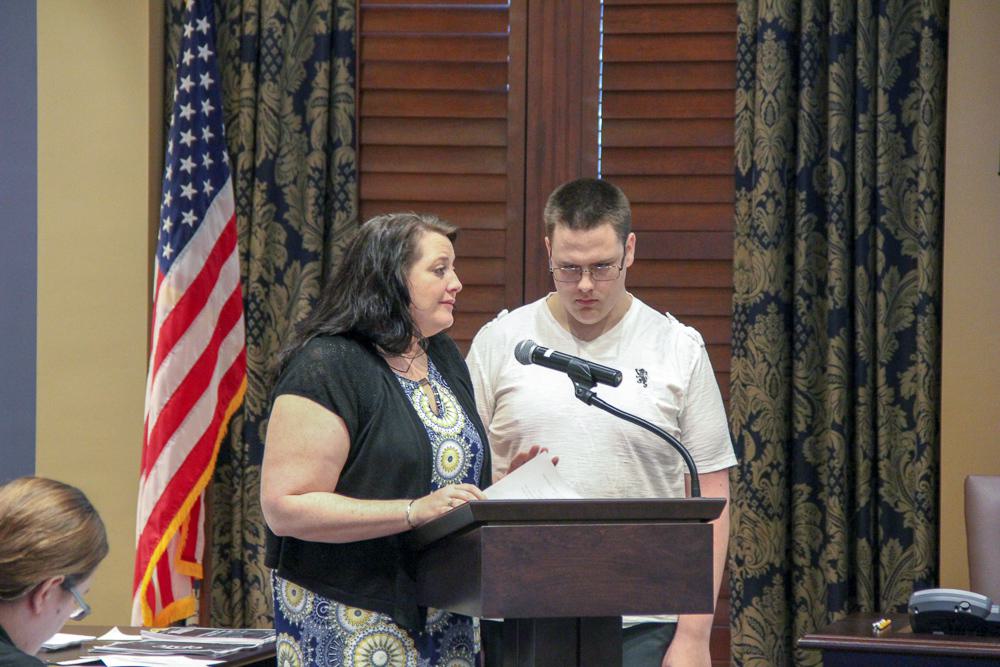 Education
Staci Elder Hensley | October 19, 2018
From suffering to success: School choice provides a pathway to healing
Staci Elder Hensley
Jennifer Sutherlin will never forget February 7, 2012. That evening her son, Seth, sat down at the kitchen table to do his homework and broke down over his fear of returning to school. Diagnosed with Asperger's syndrome and other cognitive issues, the sixth-grader had reached his limit after years of severe bullying throughout elementary and middle school.
That day was a turning point for Sutherlin, who had been trying unsuccessfully for years to get local school officials to address the extreme bullying Seth experienced regularly. The assaults were physical as well as emotional. The first incident, in second grade, left Seth with broken ribs.

Over the years, there were more than 32 documented confrontations, and many that went undocumented, when Seth was tormented. According to Sutherlin, school officials were indifferent at best and complicit at worst.

"The only punishment the bullies ever received was having to apologize to Seth or having their parents called," she said. "And whenever Seth tried to defend himself, he was punished and threatened with suspension."

After that day at the kitchen table, Sutherlin decided enough was enough. "Watching my little boy suffer was indescribable," she said. "No parent should have to go through that." She confronted the school principal the next day, and after being stonewalled yet again she pulled Seth out of school permanently. Soon after, he was hospitalized and diagnosed with severe depression, anxiety, and posttraumatic stress disorder (PTSD).

"Watching my little boy suffer was indescribable. No parent should have to go through that." —Jennifer Sutherlin
An Epic Turnaround
Seth's educational and emotional recovery began after his mother enrolled him in Epic Charter School. Authorized by the Oklahoma Statewide Virtual Charter School Board, Epic is a free public school which uses an Internet-based, nontraditional learning model. Away from the hostile public-school environment and provided with caring teachers and a personalized education plan, Seth began to thrive. Over a two-and-a-half-year period, Sutherlin said, Seth jumped from being at first- and second-grade levels in many subjects to his proper grade level.
"This was a great arrangement for us, as Seth was also going to a lot of doctors at the time and we needed flexibility," she said. "It gave him an opportunity to heal."

And a Bright New Path

In the winter of 2014, as he prepared to enter ninth grade, Seth transferred to Paths to Independence. The accredited private school opened its doors in 2011 and works exclusively with students who fall across the entire autistic spectrum. Located in Bartlesville, it's the only school of its kind in the state.
Seth, along with most of his classmates, is able to attend because of the Lindsey Nicole Henry Scholarship Program for Children with Disabilities, a private-school voucher program created in 2010. Paths to Independence also participates in Oklahoma's other private-school choice program, a tax-credit scholarship program created in 2011.

"At Paths to Independence, they have done wonders for Seth over the last five-and-a-half years," Sutherlin said. "It's a very warm environment. They have one teacher for every two children, which is very important for autistic kids, and he has a whole group of friends. A lot of kids here have come from a background of public-school bullying."

In addition to a personalized education plan, the school teaches social skills and everyday life skills such as cooking and laundry. It also offers technical classes, where students work with computers, 3-D printers, and other cutting-edge equipment, plus a work-study program. Seth participates in everything, attending classes at Tri-County Tech three mornings a week and working with the local SPCA the other two.

"I feel safe now at school," he said. "I no longer have to constantly look over my shoulder."

Speaking Up for All Victims
At the same time Seth was beginning his healing process at Epic Charter School, Jennifer and Seth's father, Theo Sutherlin, decided the sheer magnitude of the abuse their son had suffered, and the school district's failure to address it, could not be dismissed. They filed a lawsuit.
"It was never about the money; it was about justice for my son," Jennifer Sutherlin said. "We wanted Seth to know that what happened to him was wrong and that we as his parents were going to stand up for him. It was also about trying to help other children and shine a light on bullying in public schools. Bullying is truly a serious subject that really can become life-threatening."

As part of the lawsuit's discovery process, the school was required to produce all documents related to Seth, and many confrontations were revealed that Sutherlin knew nothing about. Depositions from teachers were eye-opening. A few had tried to help Seth but were stymied by principals and others. While Seth's case was the worst, he wasn't the only child being harassed. Many special-needs children were targeted as well, to the point that three other families considered joining the Sutherlins in their legal action.

"It was ruled that there was enough evidence to go to trial, but the school preferred to settle out of court once it was revealed how many instances of Seth being bullied had been witnessed by teachers who said nothing," she said. "It was sad and heartbreaking. It didn't matter to me whether we won or lost, I just wanted people to know what had happened. I thought maybe it would shake them up enough to change their ways. Kids with disabilities are not second-class citizens."

"I have come from the other side of this nightmare. And now I know that I am worth something, my life is worth something, and most importantly I can accomplish anything I set my mind to." —Seth Sutherlin
On to a Brighter Future
Today, Seth is a senior who will graduate in May of 2019 and looks forward to becoming a welder like his father. While he will always have the emotional scars from his early educational experience, it no longer haunts his day-to-day existence. The proper supportive environments he's experienced at Paths to Independence and Epic Charter School have enabled him to flourish and move forward.
"I have come from the other side of this nightmare," he said. "And now I know that I am worth something, my life is worth something, and most importantly I can accomplish anything I set my mind to."

Staci Elder Hensley
Independent Journalist
Former newspaper reporter Staci Elder Hensley is a freelance writer, editor, and columnist. A graduate of the University of Oklahoma, she is a former news coordinator for both the Oklahoma Tourism and Recreation Department and the University of Oklahoma Health Sciences Center. She served as a regular columnist for The Daily Oklahoman and Distinctly Oklahoma magazine, and her credits also include articles produced for multiple state and national publications, including The Journal Record, The New York Times, The Dallas Morning News, and others.