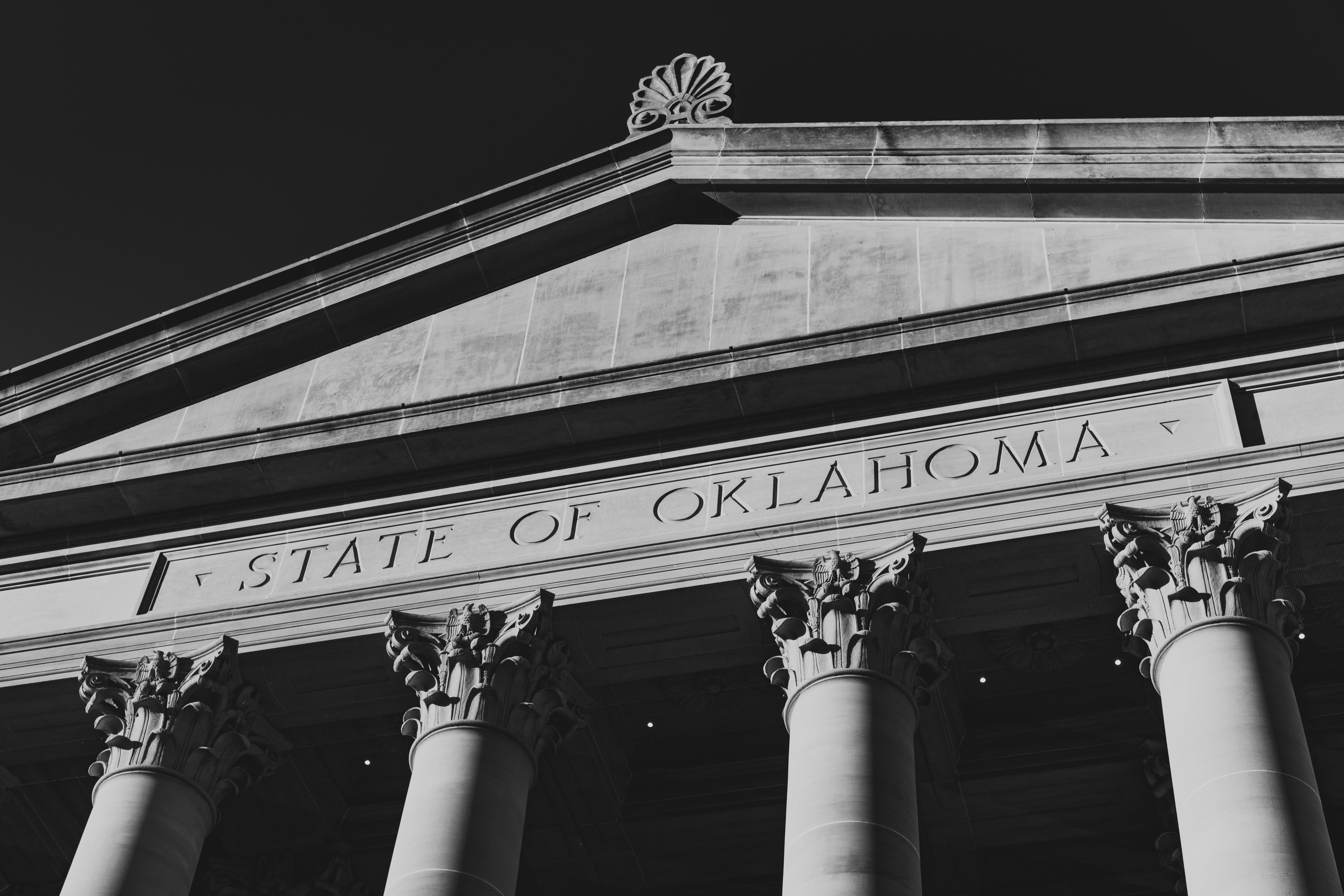 Budget & Tax , Law & Principles
Ray Carter | June 14, 2022
Fuzzy math in House tax-and-spending plan?
Ray Carter
The leadership of the Oklahoma House of Representatives says that chamber will advance several tax proposals this week in response to Gov. Kevin Stitt's call for passage of broad-based, pro-growth tax cuts—but indicated passage of tax cuts relies in part on cutting the budget of the governor's office, citing the state's balanced-budget requirement.
That claim is undercut by the math involved.
The House's proposed cut to the governor's budget would free up less than $1.9 million, while the proposed tax cuts may involve $256 million. And House leaders appear to be ignoring the fact that Stitt has already freed up enough money to cover the cost of tax cuts with recent vetoes.
At the end of the 2022 regular session, Stitt vetoed measures that would have provided one-time $75 checks to taxpayers and repealed a 1.25-percent sales tax on automobile purchases. Instead, the governor called on legislators to cut the state's personal income tax by a quarter-point to 4.5 percent and repeal the state sales tax on groceries.
During the May 26 press conference where he announced he was vetoing the aforementioned bills, Stitt said the vetoes would free up enough money to achieve his goal of cutting the income tax and repealing the grocery tax.
"Basically, the two things that I vetoed add up to—$181 million and $161 million—so they add up to $300 million as it is," Stitt said. "We can absolutely do these two reforms with the same math."
Legislative fiscal documents indicate Stitt is correct.
Among the measures filed in the House for the special session on tax cuts are bills to cut the income-tax by a quarter-point and repeal the state sales tax on groceries.
According to a House fiscal estimate, the quarter-point cut in the income-tax rate would return $88.7 million to taxpayers during the 2023 state budget year.

House Speaker Charles McCall indicated that lawmakers are upset to be working on tax policy at the Capitol rather than campaigning.
The House has not yet produced fiscal estimates for any of the four bills that would repeal the sales tax on groceries in various forms. But the fiscal analysis for a repeal of the state grocery tax filed by Senate President Pro Tempore Greg Treat during the regular 2022 session showed it would save Oklahomans $167.5 million in the 2023 budget year.
The combined impact of the two measures during the 2023 state budget year would be $256.2 million, which is less than the amount freed up by Stitt's vetoes.
But when House leaders discussed the tax-cut measures this week, they indicated passage of tax relief hinges upon cutting additional funding from three entities—the governor's office, the Office of Management and Enterprise Services, and the Oklahoma Health Care Authority.
"Those bills are targeted at offsetting some of the costs that the governor has asked for directly in his (special session) call," said House Speaker Charles McCall, R-Atoka.
"If we move forward and reduce income tax and grocery tax, you will now impact FY23 general revenue," said House Appropriations and Budget Chairman Kevin Wallace, R-Wellston. "So there are three bills that fall within that category to a tune of about $240 million."
HB 1018XXX would cut the budget for the governor's office by more than half, slashing the governor's office budget from $3.5 million to $1.6 million, freeing up just under $1.9 million.
During his May 26 press conference, Stitt said legislative leaders had cut his office out of budget negotiations and noted he has stressed fiscal restraint since the start of his term.
"I have been hammering flat budgets, don't spend more than you make—common sense things that every Oklahoman agrees with," Stitt said. "And I think, ultimately, there's some folks that write those budgets that don't like to hear that message anymore."
McCall referenced Stitt's comments about flat budgets several times and said House leaders believe Stitt was suggesting that he wanted to not simply keep his office budget flat, but also reduce it.
"It sounded like to us he said he'd take a cut, and all of his agencies would," McCall said.
However, state budget records show funding for Stitt's office has been kept flat for several years.
In the 2020 state-budget year, the governor's office received an appropriation of $3.7 million. In 2021, the governor's office budget was reduced to $3.5 million. In 2022, it was maintained at $3.5 million, and the appropriation provided for the coming 2023 budget year was also kept flat at $3.5 million.
After Stitt issued his vetoes and called for a special session, House lawmakers lambasted the governor in public. One author of the bill to cut the governor's budget—state Rep. Ryan Martinez, R-Edmond—even indicated that Stitt was racist for vetoing a separate bill that required state highway patrol officers to serve as agents of tribal courts in certain instances. Stitt is Cherokee. And a spokesman for the Oklahoma Department of Public Safety said the agency opposed the bill because "there is still significant uncertainty about the jurisdictional reach and the transparency of tribal courts."
But McCall said the House's decision to target Stitt's office for budget cuts is not tied to those negative reactions.
"It's not retaliatory," McCall said. "It's just what we heard him say in the communication through his press conference."
However, McCall also indicated that House lawmakers are upset to be working on tax policy at the Capitol rather than campaigning.
"This is not a great timing for a special session," McCall said. "To call the Legislature in two weeks before primaries when we've just come out of the constitutional session at the end of May, and our members are trying to reconnect with their constituents before an election cycle, the timing is not ideal."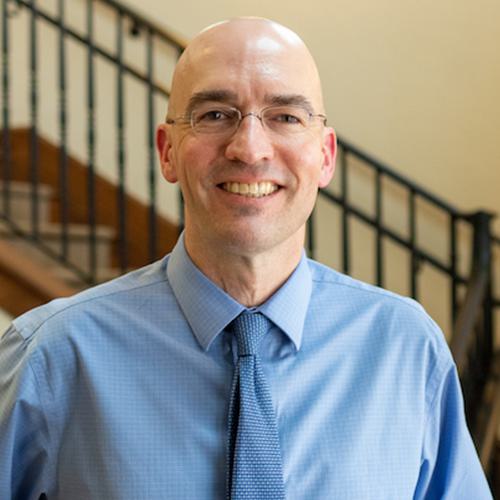 Ray Carter
Director, Center for Independent Journalism
Ray Carter is the director of OCPA's Center for Independent Journalism. He has two decades of experience in journalism and communications. He previously served as senior Capitol reporter for The Journal Record, media director for the Oklahoma House of Representatives, and chief editorial writer at The Oklahoman. As a reporter for The Journal Record, Carter received 12 Carl Rogan Awards in four years—including awards for investigative reporting, general news reporting, feature writing, spot news reporting, business reporting, and sports reporting. While at The Oklahoman, he was the recipient of several awards, including first place in the editorial writing category of the Associated Press/Oklahoma News Executives Carl Rogan Memorial News Excellence Competition for an editorial on the history of racism in the Oklahoma legislature.