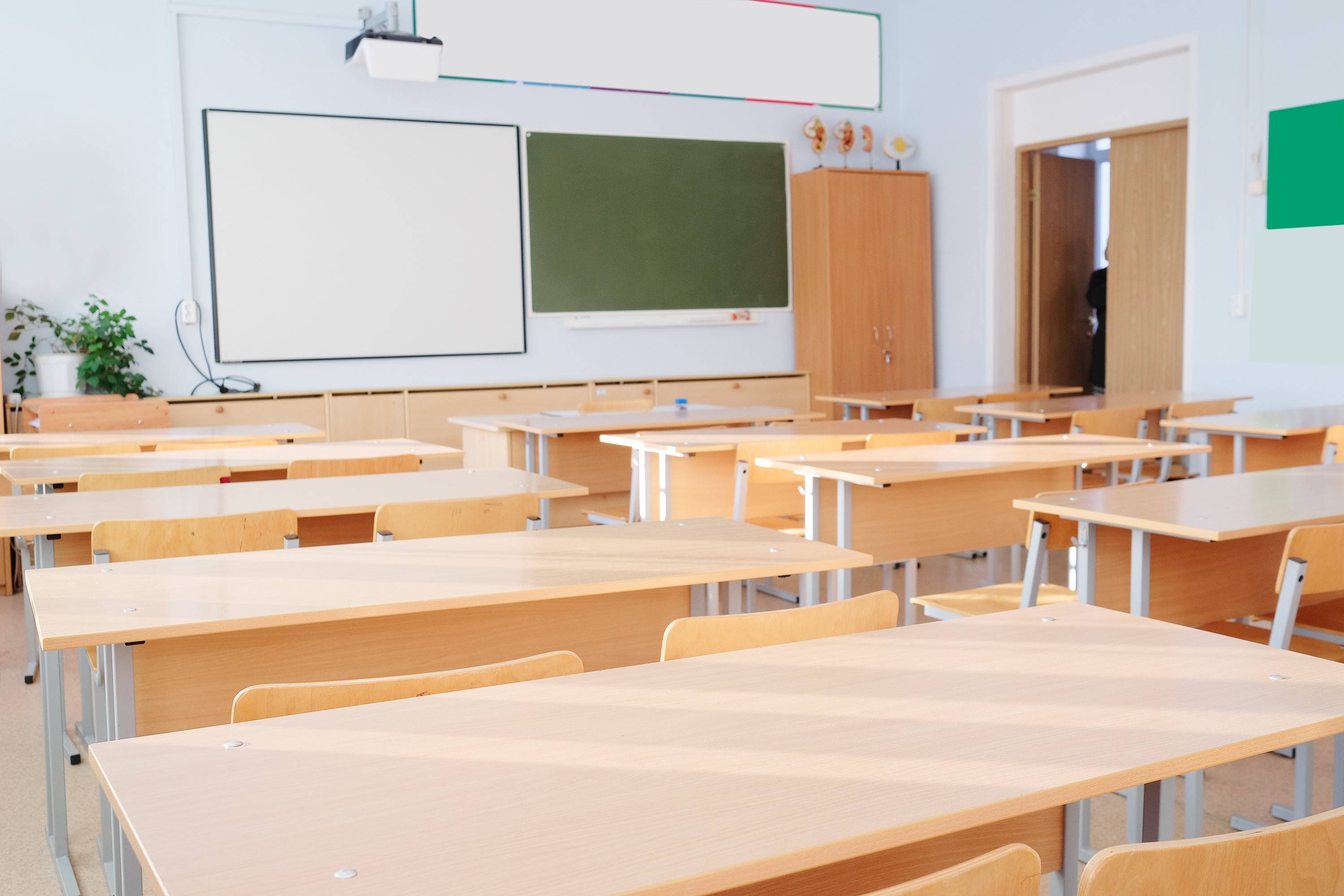 Education , Good Government
Mike Brake | June 20, 2018
Gann seeks interim study on CLO distributions
Mike Brake
This article was published in OCPA's Perspective magazine View Issue
While teachers descended upon the state Capitol this spring seeking more money for schools, one state agency specifically created to support those same schools was sitting on assets worth $2.4 billion. Now a legislator wants to help pay teachers more by creating an annual bonus payout from those assets' annual earnings.
The Oklahoma Commissioners of the Land Office (CLO) was created by the original Organic Act that coincided with statehood. It assigned two sections in every township of land in the state to the Commission, which administers that land for the benefit of schools by leasing some of it to farmers and ranchers and opening other parcels for oil and gas drilling. CLO today controls about 750,000 acres.
The laws that created the system prohibit dispensing any funds that would lower the principal. Earnings from those principal funds, both through leases and by cash investments, may be distributed to schools and higher education institutions on an annual basis. In 2017, CLO received $322.8 million in revenue, paid out $103.4 million to schools, contributed $35.9 million to higher education, and reinvested the remainder of that income to grow its principal.
State Rep. Tom Gann (R-Inola) thinks it makes sense to use more of that income to pay bonuses to teachers. His House Bill 3440, introduced this year as legislators were arguing over how much and where to raise taxes to fund teacher pay increases, failed to win a hearing, despite the fact that it could have negated some of the need for those tax increases.
Now Gann has asked for an interim study of a way to use some extra CLO revenues for teacher bonuses. His original bill was amended to specify that any funds used for bonuses would come from CLO revenues over and above the amount paid out the previous year to boost school budgets. That means that about $183 million could have been used in 2018 for teacher bonuses, at about $4,500 per teacher.
No bonuses would be paid in any year where CLO revenues fall below the previous year.
"The Constitution says that the assets of the Commissioners of the Land Office are to be used to benefit common education," Gann said. "That is the intent of my legislation. Why are we building up a fund to the tune of billions of dollars when we need revenue for our schools?"
Gann said the CLO asset fund has grown by some $800 million over the past eight years, at a time when school budgets were shrinking and during which teachers saw few, if any, raises.
He noted that past legislation had established a stabilization fund at CLO to protect against market fluctuations. That precedent showed that the Legislature has the authority to govern how CLO handles its assets. Gann said legislation could create a similar fund which would provide annual dollars to pay teacher bonuses.
Jessica Grogis, information officer for CLO, said their interpretation of the provisions of the Enabling Act of 1906 which granted Oklahoma statehood and of subsequent language written into the state constitution is that funds from capital gains cannot be distributed as Gann's bill would have proposed.
Grogis said an informal opinion by the Attorney General also backs that position. In short, CLO maintains that such use of growth funds would be unconstitutional and that it would require amendments to both the original Enabling Act by Congress and an amendment to the Oklahoma Constitution by the voters to make it possible.
Oklahoma City University law professor Andrew Spiropoulos disagrees. Spiropoulos, who is also an OCPA distinguished fellow, says most of the Attorney General's letter cited by CLO, which was not a formal legal opinion, does not address Gann's proposal at all.
"While the Attorney General occasionally comments that he finds Rep. Gann's bill ambiguous and takes a few gratuitous swipes at the bill's policy objectives, at no point does the letter even suggest that the bill, as drafted, is unconstitutional," Spiropoulos said. "The bill only deals with the income generated by the fund—which the letter implicitly concedes the Legislature, as long as it is used for the proper purpose, has the authority to direct—not the underlying principal."
Mike Brake
Independent Journalist
Mike Brake is a journalist and writer who recently authored a centennial history of Putnam City Schools. A former reporter at The Oklahoman (his coverage of the moon landing earned a front-page byline on July 21, 1969), he served as chief writer for Gov. Frank Keating and for Lt. Gov. and Congresswoman Mary Fallin. He has also served as an adjunct instructor at OSU-OKC, and currently serves as public information officer for Oklahoma County Commissioner Brian Maughan.