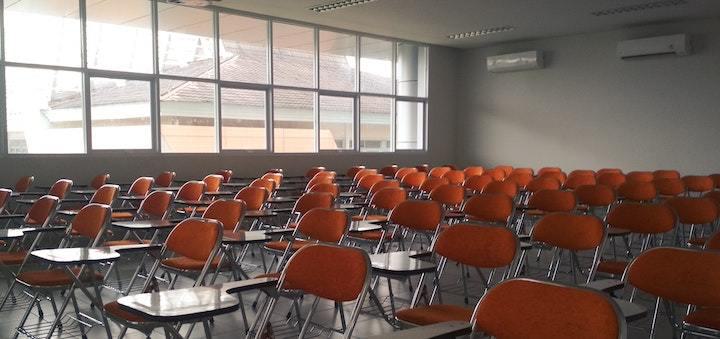 Education , Law & Principles
Ray Carter | February 18, 2021
'Ghost student' reform advances
Ray Carter
Members of a state House committee have voted to rein in schools' ability to receive funding for students who no longer attend classes in the district, a practice informally referred to as "ghost student" funding.
"The simple change is that the money will follow the student," said Rep. Kyle Hilbert, R-Bristow. "The amount of funding that a school district receives will be based upon the number of students that they actually educated in the preceding year."
House Bill 2078, by Hilbert, would base school district funding on student enrollment from either the preceding school year or the current school year, whichever is higher. Under current law, schools can be funded for student enrollment figures from two years prior, allowing some districts to receive funding for hundreds or even thousands of students who have long since departed the district.
The legislation would also waive the current cap on school district savings, referred to as "carryover," for the next two years and then, when the cap is reimposed in subsequent years, boost it by 20 percent.
Enrollment figures for Oklahoma schools show districts may receive at least $195 million combined this year for 55,236 "ghost" students who do not attend classes in the district but are nonetheless included in enrollment counts used to determine state funding for each district.
That practice has negative consequences for all schools, Hilbert said.
When state funding for schools is divided on a per-pupil count that includes more than 55,000 double-counted students, it ultimately "waters down" the average per-pupil funding distributed to all schools.
"If we're still funding the schools that they're leaving for kids that they don't even have, that means the schools that they're moving to are receiving decreased appropriations as well," Hilbert said.
He said 15 other states have funding provisions similar to those proposed in HB 2078. In particular, he said Colorado has seen improved results in many districts that initially lost students and associated funding since adopting a similar system.
Supporters of HB 2078 also noted the bill does not reduce overall state funding for schools, but simply directs that funding to flow more swiftly to the school actually serving each student.
"This doesn't change at all the total number of dollars the state puts into the funding formula," said Rep. John Pfeiffer, R-Orlando.
But critics said many schools are reliant upon the funding they receive for departed students.
"We hear a lot of concerns about schools suffering because of this change," said Rep. Emily Virgin, D-Norman.
Rep. Forrest Bennett, D-Oklahoma City, said the "lack of funding" caused when schools are no longer paid for students who no longer attend a district "will lead to cutting staff and teachers."
Rep. Monroe Nichols, D-Tulsa, said the legislation could "make it tougher" for struggling schools "to turn the corner" because the funding change is "starving them for resources that they need to begin to improve."
"This will cause, in my opinion, a significant financial challenge at the worst possible time when our public-school system has been through one of the most challenging times in our history," said Rep. Meloyde Blancett, D-Tulsa.
If schools are no longer funded for departed students based on two-year-old enrollment figures, Blancett said that change "really does nothing but hurt the schools that are already hurting the most."
Hilbert said the increased savings authorized by HB 2078 would help schools prepare for potential changes in state funding as enrollment changes.
Oklahoma's 500-plus public-school districts reported $982 million in combined carryover savings at the end of June 2020, an increase of 48 percent over three years.
That carryover amount could surge even further this year due to massive amounts of federal bailout funding flowing to school districts. Hilbert noted that $160 million went directly to Oklahoma school districts from federal bailout funding approved in March 2020, and another $650 million is now going to schools from subsequent federal bailout funding approved in December. Much of the school funding from the first, $160 million round of bailout funding remains unspent.
Hilbert also said HB 2078's funding reform will incentivize improvement at schools with declining enrollment, particularly if a separate bill easing the process for open transfer of students between public-school districts also becomes law.
"If a school district isn't meeting the needs of the students that they're serving—and that's reflected in the fact that parents are getting their kids out of that school—then that school will receive less funding," Hilbert said. "And if a school starts to receive less funding, that will be an incentive to find out, okay, what do we have to do to compete? What do we have to do to get better and to meet what our parents are asking us to deliver for better educational outcomes? And I truly believe it will make our state's education system better."
HB 2078 passed the House Appropriations and Budget Committee on a 25-7 vote. All those voting in favor were Republicans, while the opponents included all Democratic members of the committee and Rep. Gary Mize, R-Guthrie.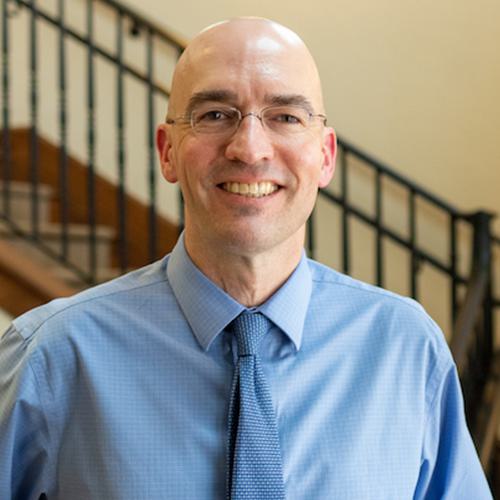 Ray Carter
Director, Center for Independent Journalism
Ray Carter is the director of OCPA's Center for Independent Journalism. He has two decades of experience in journalism and communications. He previously served as senior Capitol reporter for The Journal Record, media director for the Oklahoma House of Representatives, and chief editorial writer at The Oklahoman. As a reporter for The Journal Record, Carter received 12 Carl Rogan Awards in four years—including awards for investigative reporting, general news reporting, feature writing, spot news reporting, business reporting, and sports reporting. While at The Oklahoman, he was the recipient of several awards, including first place in the editorial writing category of the Associated Press/Oklahoma News Executives Carl Rogan Memorial News Excellence Competition for an editorial on the history of racism in the Oklahoma legislature.