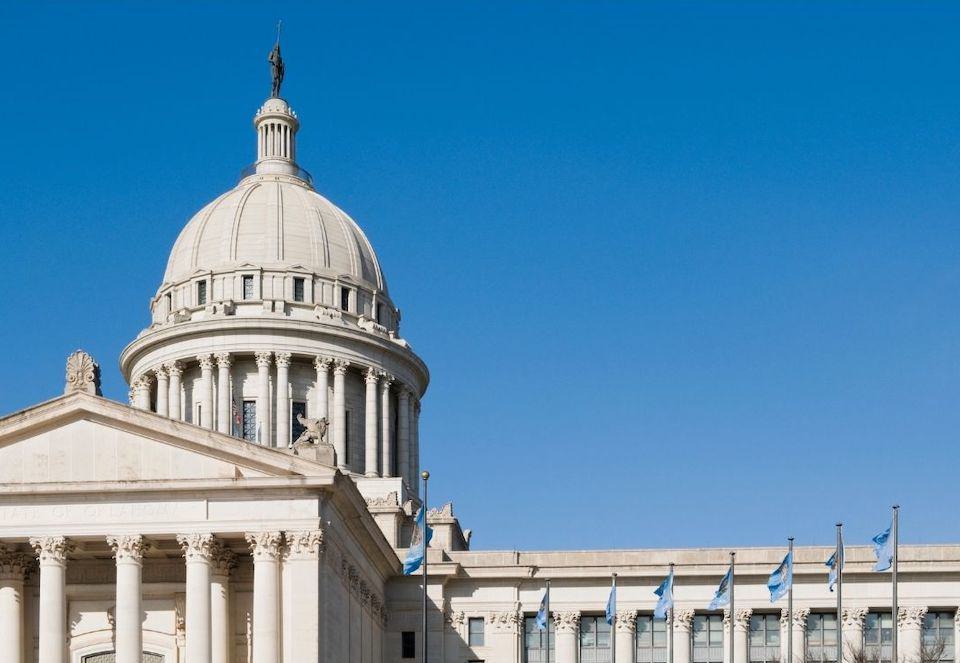 Budget & Tax , Education
Ray Carter | March 31, 2021
'Ghost student' bill clears final hurdle, signed by governor
Ray Carter
Legislation that would reduce payments to schools for students they do not teach won Senate approval and was quickly signed into law by Gov. Kevin Stitt.

"This bill simply moves us closer to a place of the funding following the student to a school that they are educated in," said Sen. Zack Taylor, R-Seminole.
Under current law, state funding for schools can be based on the highest enrollment figure from the current year or the prior two years. That allows districts with declining enrollment to continue receiving payments for departed students, a practice informally referred to as "ghost student" funding since the pupils do not exist in those districts.
House Bill 2078, by Rep. Kyle Hilbert and Taylor, reforms the funding process by allowing districts to be paid based only on current-year enrollment or the most recent school year, whichever is higher, reducing the "lookback" provision by one year.
The bill will take effect in the 2022-2023 school year.
This year, roughly $195 million was allotted for more than 55,000 "ghost" students who do not attend classes in a district that is nevertheless including those students in an inflated enrollment count used to determine distribution of state funding.
The practice effectively reduces the per-pupil payments to all schools because the same amount of money is divided among a larger number of reported students, leading to inequities across the state.
During Senate debate, Taylor said polling has shown that roughly 60 percent of Oklahomans support changing the funding system so that school funding more closely follows a child.
But opponents argued it would be financially devastating to many schools if funding is based on a more accurate measurement of the number of students served.
"We have to provide them stability," said Sen. Julia Kirt, D-Oklahoma City.
"At school, we don't compete with one another for students and dollars," said Sen. Jo Anna Dossett, D-Tulsa and a former teacher. "At school, we don't ever wish to gain at the expense of our neighboring schools."
However, under the existing school-funding formula some districts already receive substantial financial benefit at the expense of other districts.
Enrollment data shows the current funding system primarily benefits a relative handful of districts in urban areas, particularly districts like Oklahoma City and Tulsa Public Schools.
Just 22 districts, out of more than 500 statewide, account for 30,691 "ghost students" this year. That means just 4 percent of Oklahoma school districts will receive roughly $108.4 million, or about 55 percent, of state payments currently allotted for "ghost students."
Sen. Kay Floyd, D-Oklahoma City, said estimates indicate 214 districts would have received less in state funding at the start of the current school year under the provisions of HB 2078, and that around $37 million would have been shifted to other districts.
That statistic indicates nearly 60 percent of the more than 500 school districts in Oklahoma would have received the same or greater level of funding under HB 2078. But Taylor said that figure may be even higher.
"Independent studies have shown that approximately 80 percent of the districts in the state will either see no impact or gain from this, and there will be 20 percent that could see a change," Taylor said.
Taylor noted reducing the number of double-counted students in the system will result in higher per-pupil payments for all school districts. An Oklahoma Council of Public Affairs analysis showed that if all "ghost student" funding were eliminated and the associated money redistributed based on current enrollment, even many districts with declining enrollment would still experience a net increase in funding.
But Democrats, who typically endorse education funding increases, suggested that increased per-pupil funding will not produce better results.
"Will this improve our educational outcomes for students in the state of Oklahoma?" asked Sen. Carri Hicks, D-Oklahoma City.
"I do believe that this efficiency within the formula and the increase in per-pupil money that could take place is a positive for those outcomes," Taylor said.
Hicks responded, "Do you have evidence to support those claims?"
She also suggested efficient use of school dollars does not benefit students.
"Can you give me an example of where efficiencies in our public schools have yielded positive academic outcomes for our students?" Hicks said.
If schools are no longer given state payments for students they don't teach, Hicks said it would mean "school districts are going to have to right-size their staff. I've already heard it."
Some Republicans sided with Democrats on the measure.
"I don't see how this is going to be helpful," said Sen. Blake Stephens, R-Tahlequah.
Other opponents described the bill in conspiratorial tones.
"We have special interests who have extra funds donated by millionaires and billionaires to conduct polls to manipulate support for their priorities," said Sen. Mary Boren, D-Norman.
But supporters said the bill helps ensure that funding increases in line with student numbers and noted no other area of government is funded for prior customers.
"Is the author aware of any other state agencies that we regularly allocate or appropriate money to based on clients they no longer serve?" asked Sen. Julie Daniels, R-Bartlesville.
"The public school system is the only one of all the state agencies that have a three-year lookback," said Sen. Shane Jett, R-Shawnee.
Jett also noted private-sector businesses are paid based on current activity, not prior-year numbers.
Sen. Lonnie Paxton, R-Tuttle, noted many lawmakers voted for enormous tax increases in 2018 to fund K-12 schools, but said legislators "can't just keep doing things the same" way they've "always done them—except just throw more money into it."
"We threw the money into it, and there's more to go," Paxton said. "But there's also some reforms we need to do along the way."
"I absolutely believe the greatest force known to mankind is status quo," said Senate President Pro Tempore Greg Treat, R-Oklahoma City. "This is a very minor reform in the whole scheme of reforms."
He noted the legislation does not reduce school funding.
"All of this money that we're talking about stays in public education," Treat said. "It just much more closely follows that student."
HB 2078 passed the Senate on a 27-19 vote.
Stitt signed HB 2078 within hours of its passage, along with Senate Bill 783, which modified the Education Open Transfer Act to allow open transfers between public-school districts year-round for the first time, albeit with many restrictions still left in place.
"As your governor, I will always put the needs of parents and students first in the state of Oklahoma," Stitt said.
The governor was joined by legislative leaders at the bill-signing ceremony.
House Speaker Charles McCall, R-Atoka, said HB 2078 ensured "that those dollars follow that student quickly and that the schools that are educating our students receive the compensation."
"These are common-sense things that most Oklahomans think probably are already happening—that the money should follow that student more quickly, that people shouldn't be counted two and three times in the formula," Treat said.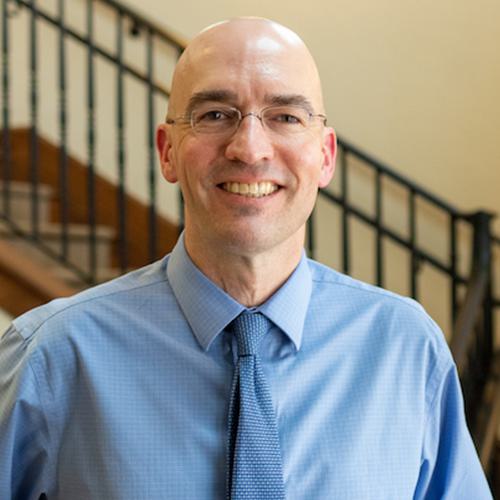 Ray Carter
Director, Center for Independent Journalism
Ray Carter is the director of OCPA's Center for Independent Journalism. He has two decades of experience in journalism and communications. He previously served as senior Capitol reporter for The Journal Record, media director for the Oklahoma House of Representatives, and chief editorial writer at The Oklahoman. As a reporter for The Journal Record, Carter received 12 Carl Rogan Awards in four years—including awards for investigative reporting, general news reporting, feature writing, spot news reporting, business reporting, and sports reporting. While at The Oklahoman, he was the recipient of several awards, including first place in the editorial writing category of the Associated Press/Oklahoma News Executives Carl Rogan Memorial News Excellence Competition for an editorial on the history of racism in the Oklahoma legislature.