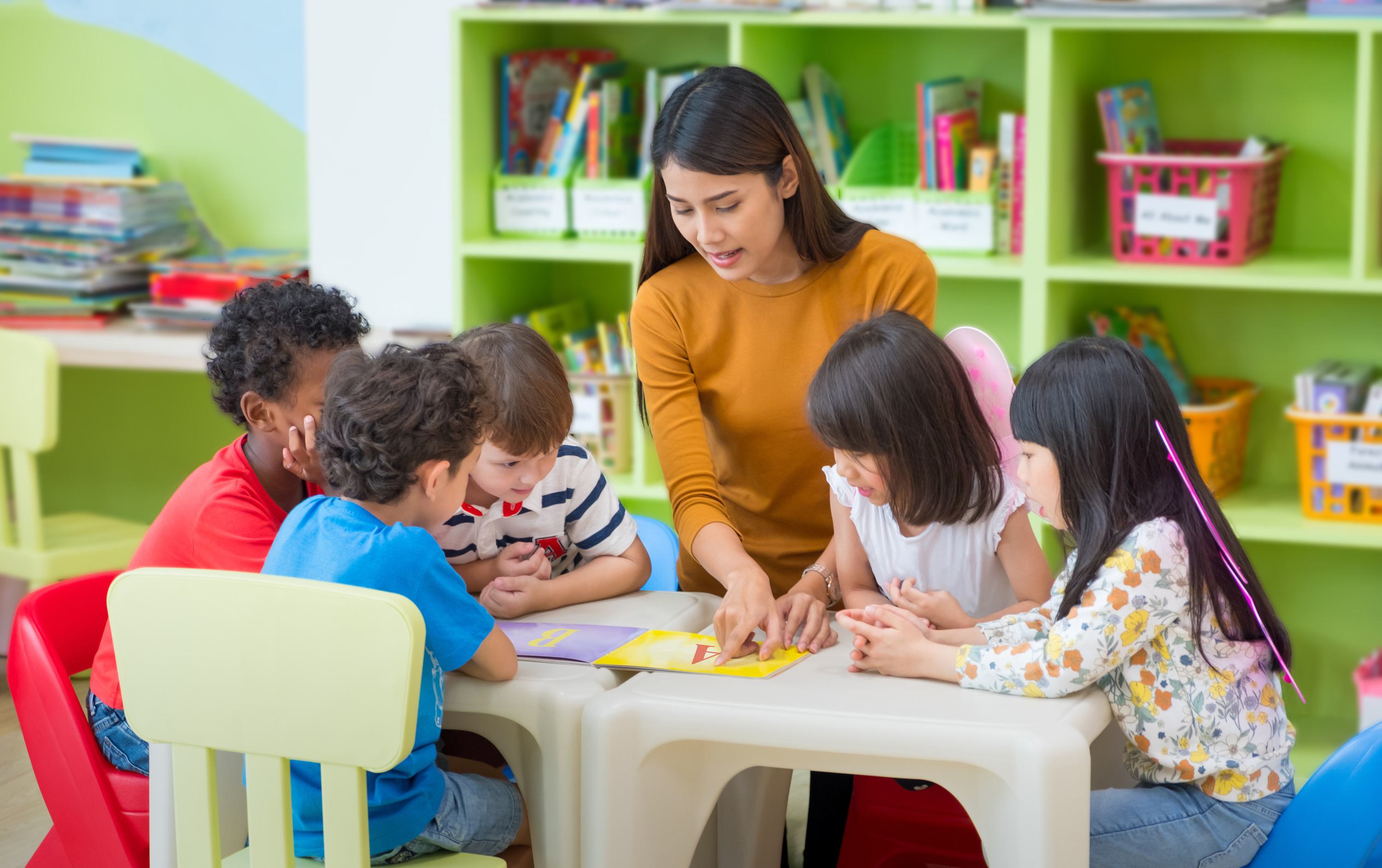 Education
Ray Carter | November 4, 2020
GOP and school-choice supporters gain legislative seats
Ray Carter
President Trump easily carried Oklahoma in Tuesday's general election, as expected, and appeared to have coattails that helped increase Republican numbers in the Oklahoma Legislature. And, according to one group, this year's results have also boosted the number of lawmakers who support school-choice policies.
Going into Tuesday's election, the partisan split in the Oklahoma House of Representatives was 77 Republicans, 23 Democrats and one vacancy. In the Oklahoma Senate, the split was 39 Republicans, and nine Democrats.
One seat in the Senate—the Seminole-based District 28—was filled via a special election after the incumbent resigned mid-term. Republican Zack Taylor, a member of the House, filled that seat when he won election in the primary earlier this year because no Democrats filed for the seat.
After the 2020 elections, Republican will now hold 82 seats in the Oklahoma House of Representatives while Democrats hold 19 seats.
In a statement, House Speaker Charles McCall, R-Atoka, attributed Republican House gains to promotion of a conservative agenda.
"Oklahomans want growth, freedom, and conservative government, and their election of the biggest Republican majority in state House history will deliver it," McCall said.
House Republicans gained one seat at candidate filing. Rep. Ben Loring, D-Miami, chose not to run again and Republican Steve Bashore was the only candidate to file for the seat.
In the Tahlequah-based House District 4, Republican candidate Bob Ed Culver defeated incumbent Rep. Matt Meredith, a Democrat.
Republican candidate Dick Lowe won House District 56, a seat in western Oklahoma previously held by Rep. David Perryman, D-Chickasha, who chose not to run for reelection.
Those three races effectively eliminate rural Democratic House members. After the 2020 election, Democrats will hold only one seat outside of the Oklahoma City and Tulsa metro areas, that of Rep. Trish Ranson, D-Stillwater.
Republicans also picked up two seats in the Oklahoma City area when Eric Roberts defeated incumbent Rep. Chelsey Branham, D-Oklahoma City, in House District 83, and Max Wolfley defeated incumbent Rep. Kelly Albright, D-Midwest City, in House District 95. Both seats were held by Republicans prior to the 2018 elections.
In the Senate, the two parties traded seats. Democratic candidate Jo Anna Dossett won Senate District 35 in Tulsa, which was previously held by Sen. Gary Stanislawski, a Republican who termed out. But Republican candidate Cody Rogers defeated incumbent Sen. Allison Ikley-Freeman, D-Tulsa.
The Senate will also have one vacancy that will be filled by special election since Sen. Stephanie Bice, R-Oklahoma City, was elected to Congress, defeating incumbent U.S. Rep. Kendra Horn, a Democrat who won the Fifth Congressional District in an upset two years ago.
In a release, officials with the American Federation for Children (AFC), which promotes educational choice, said a large number of candidates from both political parties who were elected during this year's cycle supported school choice, while many incumbents who lost reelection bids had been opponents of school choice.
"Due to the continued closure of many schools to in-person learning, parental support for school choice is growing in Oklahoma, and that demand is translating into the election of more candidates from both political parties who support giving parents a greater array of educational options," said Jennifer Carter, Oklahoma senior advisor for the American Federation for Children. "Oklahoma has now seen several consecutive election cycles in which school-choice candidates gained ground and prevailed over opponents of school choice. There's no stronger sign of public support for school choice than the ballot box."
"We are seeing repeatedly in national and state polls that the vast majority from all different ethnicities, political backgrounds, and income levels support school choice," said John Schilling, president of the American Federation for Children. "We are living in a time when COVID school closures are forcing a massive shift in the nation's outdated education system and parents of school-aged children are demanding more options to ensure their children have access to a full-time, quality education. Congratulations to all of the school choice champions who won in Oklahoma's General Election; they truly listened to the needs of Oklahoma families! We look forward to these elected State Senators and Representatives continuing the fight to give lower income and special needs students every school choice option."
Candidates supported by the Oklahoma Federation for Children Action Fund who won election in this year's primaries and general election include Rick West, Sherrie Conley, Kyle Hilbert, Chad Caldwell, Gerrid Kendrix, Toni Hasenbeck, Eric Roberts, Jon Echols, and Ajay Pittman in the House, and Micheal Bergstrom, Rob Standridge, Shane Jett, Zack Taylor, Cody Rogers, Dave Rader and Greg Treat in the Senate.
AFC officials said other school-choice supporters elected this cycle include Wendi Stearman, Danny Williams, Jay Steagall, Todd Russ, Rande Worthen, Max Wolfley, and Preston Stinson in the House.
As expected, Democrats represented a much larger share of mail-in votes due in part to concern about COVID-19. Democratic presidential candidate Joe Biden led among mail-in votes in Oklahoma, receiving 163,008 to Trump's 111,084. But Trump dominated both early in-person early voting and election-day voting. Among those voting early in person in Oklahoma, Trump received 104,463 votes to Biden's 54,159, a margin of almost two-to-one. Among those casting a ballot election day, Trump received roughly three votes for every vote cast for Biden.
In the end, Trump received more than 1 million votes and 65 percent of the vote in Oklahoma.
NOTE: Jennifer Carter, Oklahoma senior advisor for the American Federation for Children, is the wife of Ray Carter, director of the Center for Independent Journalism at the Oklahoma Council of Public Affairs.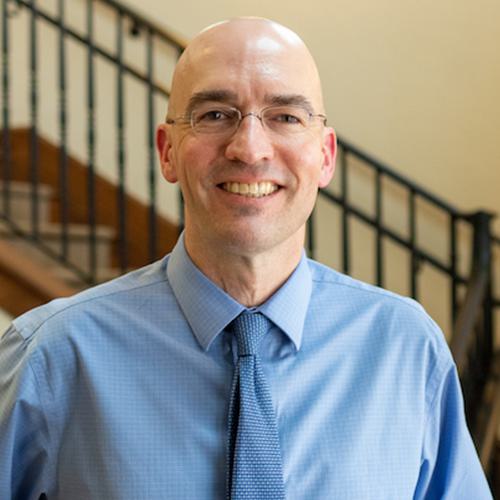 Ray Carter
Director, Center for Independent Journalism
Ray Carter is the director of OCPA's Center for Independent Journalism. He has two decades of experience in journalism and communications. He previously served as senior Capitol reporter for The Journal Record, media director for the Oklahoma House of Representatives, and chief editorial writer at The Oklahoman. As a reporter for The Journal Record, Carter received 12 Carl Rogan Awards in four years—including awards for investigative reporting, general news reporting, feature writing, spot news reporting, business reporting, and sports reporting. While at The Oklahoman, he was the recipient of several awards, including first place in the editorial writing category of the Associated Press/Oklahoma News Executives Carl Rogan Memorial News Excellence Competition for an editorial on the history of racism in the Oklahoma legislature.