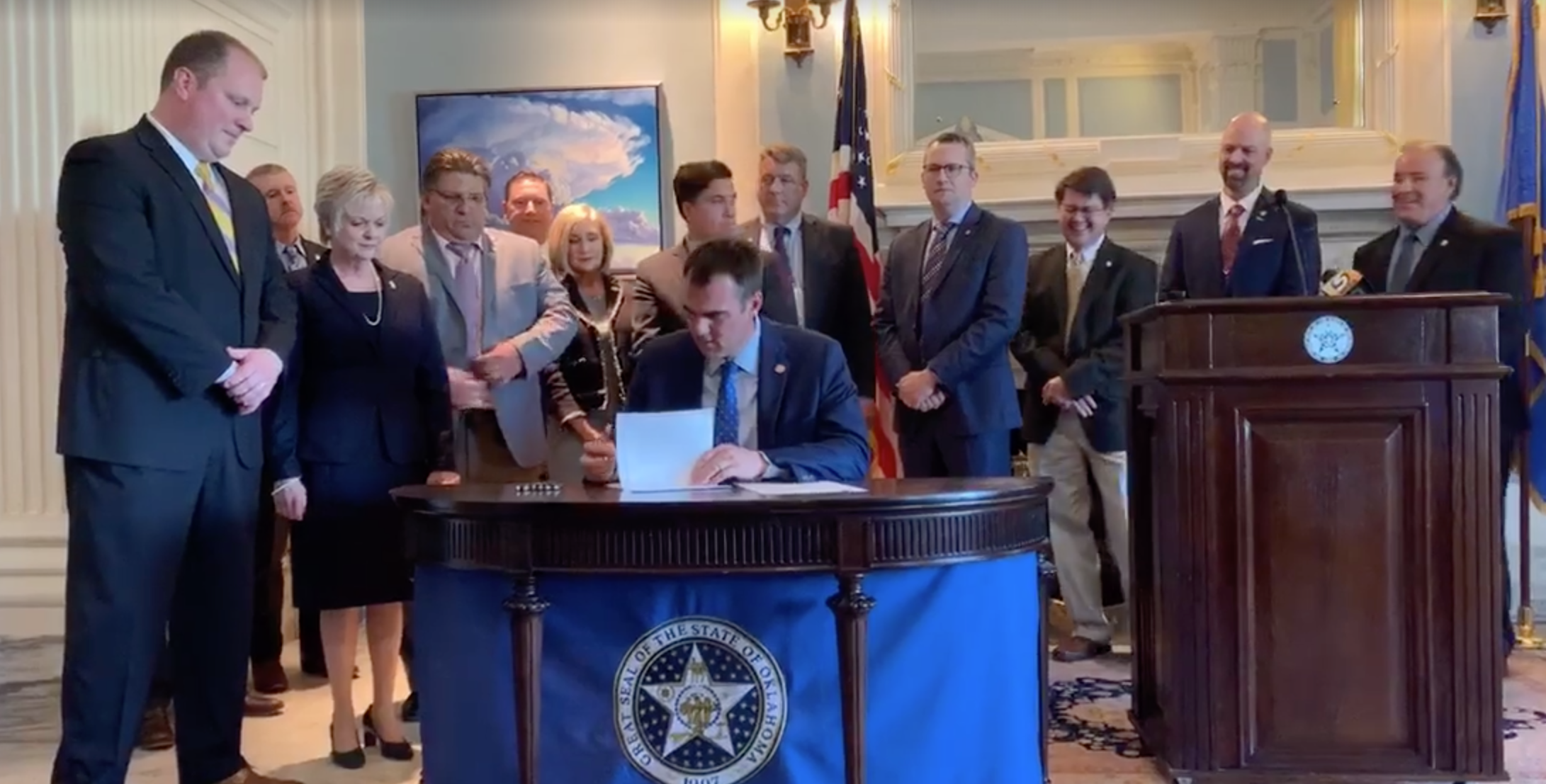 Judicial Reform
Ray Carter | April 26, 2019
Gov. Stitt signs judicial reform bill
Ray Carter
Gov. Kevin Stitt signed legislation Thursday that modernizes the district lines used to select Oklahoma Supreme Court nominees so district populations are roughly equal, calling it "a big day for Oklahoma."
"Judicial reform was something that they've been trying for a long time," Stitt said, "and I believe that Oklahomans elected me to come reform all of state government, and to think about things differently, to do things differently and not just do things the same way they've been done since 1907 or 1960."
House Bill 2366 retains the nine-justice Oklahoma Supreme Court structure but requires that five of the justices be appointed from districts aligning with Oklahoma's current congressional districts. The other four justices would be drawn from a statewide at-large pool. The five Court of Criminal Appeals judges would also be selected from districts that align with congressional lines.
Under the current system, the nine Supreme Court justices are appointed from districts drawn in the 1960s. Because of population shifts, less than one-third of justices today come from areas home to more than two-thirds of the state's population.
Stitt noted that the district vacated when Oklahoma Supreme Court Justice Patrick Wyrick was appointed to a federal judgeship is home to only 350 attorneys who can apply for that position, saying that system "wasn't an opportunity to get the best and brightest on the court."
While there are roughly 13,400 licensed attorneys in the state, six of the nine current Oklahoma Supreme Court districts are home to only around 4 percent of those lawyers apiece, or fewer.
Sen. Julie Daniels, a Bartlesville Republican who chairs the Senate Judiciary Committee, said the problem was even worse than those numbers suggest.
"Everybody who qualifies doesn't apply," Daniels said, "so you always start out with fewer people than those who are actually available."
Stitt predicted the new system would ultimately increase opportunity for rural attorneys to apply for judgeships compared to the old system. Supporters of HB 2366 have noted current Supreme Court Justice Yvonne Kauger has represented an Enid-based district since 1984, meaning attorneys from that area have not had an opportunity to apply for a court position in decades.
"The timing had to be perfect," Stitt said. "You had to wait for 20 years for somebody to resign from your one little area and then everything had to line up perfectly for you to have an opportunity."
Thanks to the at-large positions, Daniels noted that rural attorneys now have "five out of nine chances to get on the Supreme Court."
House Majority Floor Leader Jon Echols, R-Oklahoma City, said the reform was "years in the making," and indicated legislators could not afford to ignore the problem much longer, saying the old system was subject to successful court challenge.
"There's not a doubt in mind that if this were to be challenged in a federal court, it would be unconstitutional," Echols said. "We had nothing near equal representation. This is a bill whose time had come a long time ago."
Business leaders also praised the reform. Fred Morgan, president and CEO of The State Chamber, said, "From the perspective of the business community, this is a great first step towards an unbiased and balanced judicial system comprised of the most talented candidates …"
The new law goes into effect on Jan. 1, 2020.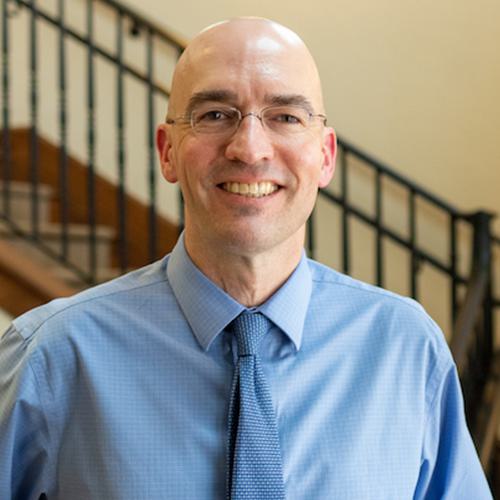 Ray Carter
Director, Center for Independent Journalism
Ray Carter is the director of OCPA's Center for Independent Journalism. He has two decades of experience in journalism and communications. He previously served as senior Capitol reporter for The Journal Record, media director for the Oklahoma House of Representatives, and chief editorial writer at The Oklahoman. As a reporter for The Journal Record, Carter received 12 Carl Rogan Awards in four years—including awards for investigative reporting, general news reporting, feature writing, spot news reporting, business reporting, and sports reporting. While at The Oklahoman, he was the recipient of several awards, including first place in the editorial writing category of the Associated Press/Oklahoma News Executives Carl Rogan Memorial News Excellence Competition for an editorial on the history of racism in the Oklahoma legislature.