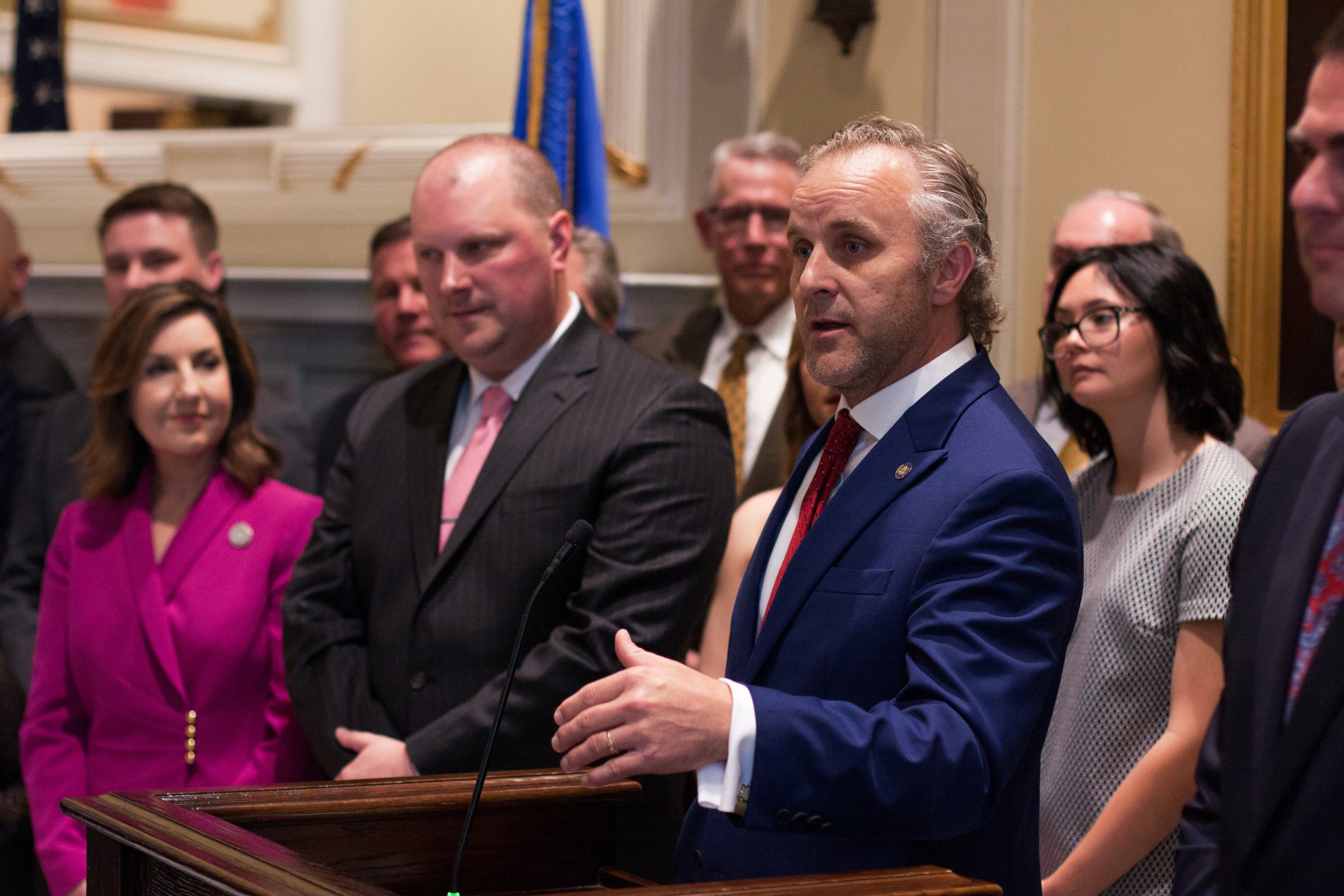 Education
Ray Carter | March 28, 2022
Governor, Senate leader: School-choice effort will continue
Ray Carter
Despite the temporary sidelining of a school-choice bill, Gov. Kevin Stitt and Senate President Pro Tempore Greg Treat both say the battle to aid Oklahoma families is not over and will continue throughout this year's legislative session.
"We're going to continue the fight," said Treat, R-Oklahoma City. "Nothing's over, ever, in this building. Parents need to be empowered."
"Every child deserves the opportunity to attend the school that best works for them, regardless of their ZIP code or income level," Stitt said, "and I will never stop fighting to empower parents and fund students over systems."
Senate Bill 1647, by Treat, would create the Oklahoma Empowerment Account (OEA) Program. Under the program, most students eligible to enroll in a public school would be eligible for an OEA, which could be used to pay for a range of education services, including private-school tuition.
The legislation encountered a setback when it recently failed to advance on a 22-24 vote. The measure needed 25 votes to pass the Oklahoma Senate.
The vote was the result, in part, of unprecedented interference from House leaders, who have fought to kill the conservative legislation.
"The House was actively lobbying as we were on the floor to keep my members from going green," Treat said.
"The House was actively lobbying as we were on the floor to keep my members from going green." –Senate President Pro Tempore Greg Treat
Despite the setback, Treat said the needs of Oklahoma families cannot be ignored. While many students are doing well in local schools, he said that is not a universal experience and the state cannot afford to sacrifice the future of those students who need other options.
"Schools are failing kids," Treat said. "There are kids in ZIP codes that no matter how much money you put into that school system, that kid's going to be trapped."
He noted state appropriations to K-12 public schools have soared by $771 million since 2018.
"That doesn't solve some of these issues with some of these schools where kids are trapped," Treat said. "And it doesn't just have to be an underperforming school. Some kids are not served well even by a very good school because they have different learning styles, different learning needs. We need to make sure we don't get so trapped in trying to protect the status quo and protect the industry of education—the delivery mechanism—we don't get so wed to the delivery mechanism that we forget that it's about the kid. It's about that child. My focus is squarely on the child."
Critics have argued SB 1647 does not provide enough funding to help lower- or middle-class families send their children to private school. Treat said that is not the case.
"There are many more affordable options," Treat said. "And if we create a marketplace for people to be able to innovate, we can transform kids' education. Now, is every kid going to be able to go to Casady or Heritage Hall? No. But those aren't the only private institutions providing educational needs for our kids. Our kids deserve options."
A fiscal analysis for SB 1647 showed it would provide families with about $3,570 to $5,276 per student, an amount that would pay all or most of the tuition cost at two dozen private schools in Oklahoma and a large share of the average tuition at private schools statewide, according to data from Private School Review. According to that organization, the average tuition at a private elementary school in Oklahoma is currently $6,626 per year and $7,623 at private high schools. The site shows tuition at 24 private schools in Oklahoma is less than $5,276.
Even some opponents have conceded the bill will incentivize the creation of new private schools to serve students across Oklahoma.
"The same way that we had with the wild, wild west with marijuana is the same thing we're going to have with these other vendors of education services," said Sen. Mary Boren, D-Norman, during the floor debate on SB 1647.
She predicted new schools would appear "all over the state" if SB 1647 becomes law.
Treat said rural communities will be among those that have new private schools open, saying he has been contacted by officials from several rural churches who said SB 1647 would make a private school financially viable in their communities.
Because every child is unique, there is no one school option that can serve every child, Treat noted. He said it is time for policymakers to give parents the power to ensure every child has the greatest opportunity possible to get a good education, particularly children living in economically challenging circumstances.
"We have generational poverty, we have generational segregation, that until we get equalization of opportunity, we will not solve," Treat said.
School choice can be the great equalizer for those children, he said, so the fight to provide families with Oklahoma Empowerment Account will continue.
"The kids deserve it," Treat said. "And I'm going to use everything within my power to try to get it done."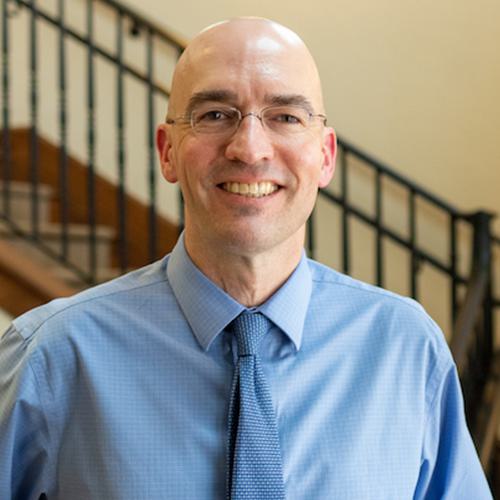 Ray Carter
Director, Center for Independent Journalism
Ray Carter is the director of OCPA's Center for Independent Journalism. He has two decades of experience in journalism and communications. He previously served as senior Capitol reporter for The Journal Record, media director for the Oklahoma House of Representatives, and chief editorial writer at The Oklahoman. As a reporter for The Journal Record, Carter received 12 Carl Rogan Awards in four years—including awards for investigative reporting, general news reporting, feature writing, spot news reporting, business reporting, and sports reporting. While at The Oklahoman, he was the recipient of several awards, including first place in the editorial writing category of the Associated Press/Oklahoma News Executives Carl Rogan Memorial News Excellence Competition for an editorial on the history of racism in the Oklahoma legislature.