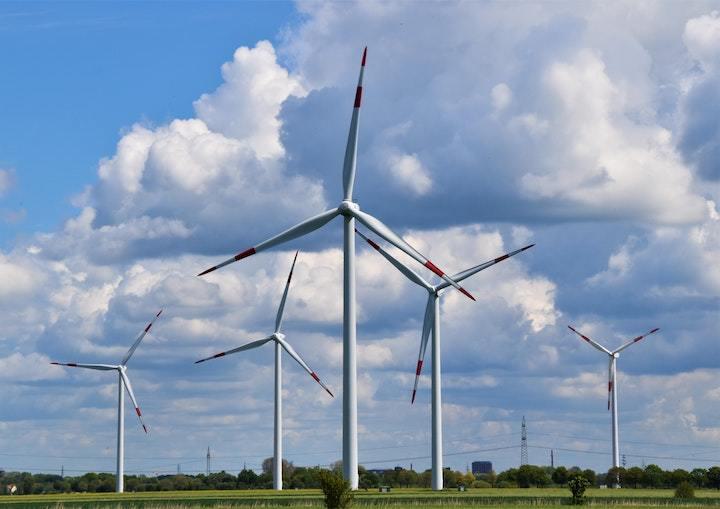 Energy
Ray Carter | February 4, 2021
'Green' technology poses long-term threat to roads
Ray Carter
Whatever impacts "green" technology may have on the environment, growing use of alternative-fuel vehicles threatens to dramatically reduce funding for Oklahoma's roads and bridges by slashing gasoline consumption.
To address that challenge, members of a House committee have voted to create a task force that will recommend road-funding alternatives that include a tax assessed based on how many miles a vehicle is driven rather than on its fuel consumption.
"Motor-fuel tax has been the perfect way to fund transportation infrastructure for 100 years," Oklahoma Secretary of Transportation Tim Gatz told lawmakers. "It's been around for 100 years. It's always been a growth revenue stream because we've had more combustible engines out there, more vehicles, a growing number of vehicle-miles travelled. That's changing now. We're flattening and at some point we'll begin to decline, so we've got to figure out new mechanisms to be able to make investments in transportation infrastructure."
House Bill 1712, by Rep. Brian Hill, R-Mustang, would create the "Road User Charge Task Force." The group's responsibilities would include studying "the ease and cost of administering" the collection of new forms of taxes and fees "as an alternative to the current system of taxing highway use through motor vehicle fuel taxes," including "mileage-based revenue collection for Oklahoma's roads and highways as an alternative to the gas tax system."
Hill and other lawmakers have noted a growing number of electric cars are being driven on Oklahoma roads. Unlike Oklahomans who drive cars fueled with gasoline, electric-car drivers pay little or nothing to maintain the roads and bridges they drive on.

In addition, improved efficiency means less tax money is collected from those driving vehicles that do run on gasoline, he said. Hill noted a Ford F-150 truck got about 11 miles per gallon in 1990. Today, the F-150's fuel efficiency is closer to 20 miles per gallon.
Hill said experts predict fuel-tax collections may decline by 44.7 percent by the year 2045 due to increased efficiency of gas-fueled vehicles and increased use of electric vehicles and hybrid vehicles.
"We're extremely aware and we're extremely concerned of the falloff for ODOT (Oklahoma Department of Transportation) with our roads and bridges," Hill said.
Of the 3.7 million vehicles currently registered in Oklahoma, just 500,000 are electric vehicles today, Hill noted. But he said that is expected to rapidly change in the coming two decades with some experts predicting as many as 80 percent of vehicles will be electric by 2040.
"Even if they're half-right and it's 40 percent, we're going to have a major falloff with our roads and bridges fund," Hill said. "That's why I think this is so crucial that we here in 2021 deal with issues that, if we don't and we kick the can down the road, those that follow us will be dealing with this in 2045."
Gatz said states are testing "a growing number of models" for road-user charges.
Several members of the committee voiced support for exploring new ways of funding roads.
Rep. Mike Dobrinski, R-Okeene, said he has worked "in the automobile business for 30 years" and that as "fewer and fewer vehicles use motor fuels, the amount of tax is obviously going to come down."
"We have to start now to begin to figure out ways that we continue to pay for our road infrastructure because, undoubtedly, through efficiencies and through the electrification process of the industry in the coming decade, we are headed for trouble," Dobrinski said. "So I support this."
"We are seeing what's happening with electric cars and modernization," said Rep. Carol Bush, R-Tulsa. "We've got to do something."
However, one Democratic lawmaker voiced concern about shifting to a per-mile tax system.
"Instead of a gas tax, you're trying to figure out a way to collect revenue just for driving down the road," said Rep. Regina Goodwin, D-Tulsa. "And that seems so problematic."
HB 1712 advanced from the House Transportation Committee on a 10-2 vote. Reps. Denise Crosswhite Hader, R-Piedmont, and Tommy Hardin, R-Madill, voted in opposition.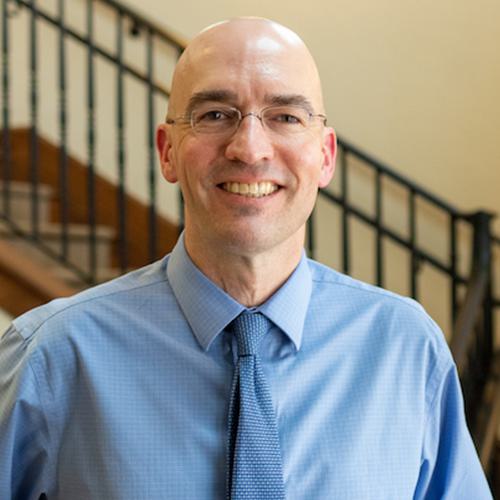 Ray Carter
Director, Center for Independent Journalism
Ray Carter is the director of OCPA's Center for Independent Journalism. He has two decades of experience in journalism and communications. He previously served as senior Capitol reporter for The Journal Record, media director for the Oklahoma House of Representatives, and chief editorial writer at The Oklahoman. As a reporter for The Journal Record, Carter received 12 Carl Rogan Awards in four years—including awards for investigative reporting, general news reporting, feature writing, spot news reporting, business reporting, and sports reporting. While at The Oklahoman, he was the recipient of several awards, including first place in the editorial writing category of the Associated Press/Oklahoma News Executives Carl Rogan Memorial News Excellence Competition for an editorial on the history of racism in the Oklahoma legislature.