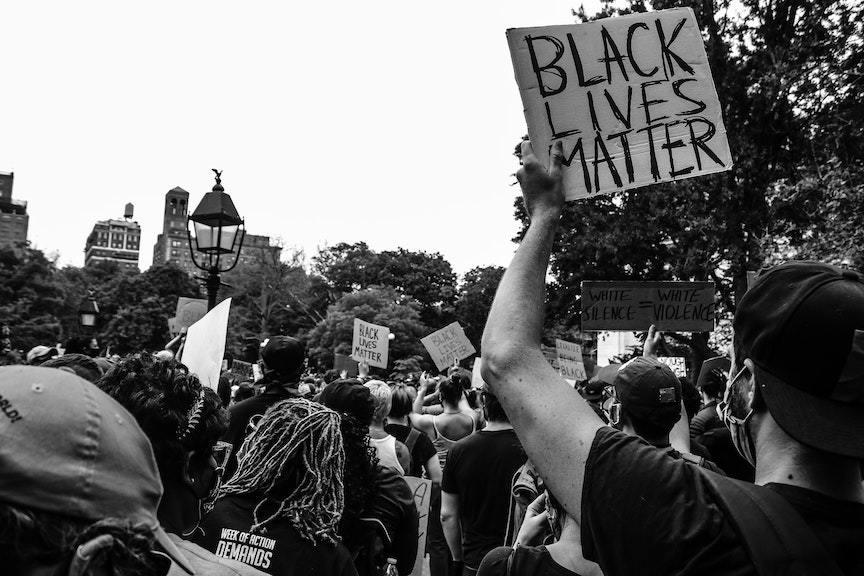 Culture & the Family
Ray Carter | June 5, 2020
Health 'experts' take contradictory stance on protests
Ray Carter
A letter signed by 1,288 self-proclaimed public health professionals, infectious diseases professionals, and undefined "community stakeholders" declares that anti-racist protests "must be supported" and should not be constrained by authorities due to COVID-19 concerns.
But the letter signers then say protests where participants call for lifting "stay at home" orders and reopening businesses and work opportunities should not be allowed, declaring those protests to be "rooted in white nationalism" that runs "contrary to respect for Black lives."
The letter signers take that stance even though those who have lost jobs due to COVID-19 shutdowns have been disproportionately low-income minorities.
The letter declares that staying at home, social distancing, and public masking should be incorporated into "demonstrations that call attention to the pervasive lethal force of white supremacy," but says such demonstrations should not be discouraged in the name of preventing COVID-19 spread.
"… [A]s public health advocates, we do not condemn these gatherings as risky for COVID-19 transmission," the letter states. "We support them as vital to the national public health and to the threatened health specifically of Black people in the United States."
The letter goes on to say, "This should not be confused with a permissive stance on all gatherings, particularly protests against stay-home orders. Those actions not only oppose public health interventions, but are also rooted in white nationalism and run contrary to respect for Black lives."
The letter declares, "White supremacy is a lethal public health issue that predates and contributes to COVID-19." It also claims, "COVID-19 among Black patients is yet another lethal manifestation of white supremacy."
It was not immediately clear if the letter's signatories included Oklahoma officials. Not all who signed the document listed their home state or institutional affiliation.
While those who signed the letter dismissed individuals who protest against "stay at home" orders as being driven by "white nationalism," data shows the individuals who receive benefit from lifting such orders are disproportionately minority.
A Pew Research Center poll of U.S. adults conducted from April 29 to May 5 found that 24 percent of Hispanics and 19 percent of blacks had lost their jobs due to the COVID-19 shutdown, compared to 14 percent of whites.
Overall, 43 percent of Hispanics and 29 percent of blacks either lost their job or took a pay cut due to the COVID shutdown, compared to 25 percent of whites. Among lower-income workers, 23 percent lost their jobs, in contrast to 8 percent of upper income workers.
The Institute for Women's Policy Research found that women represented nearly 59 percent of individuals losing their jobs through April 3, during the early stages of the COVID shutdown.
"Women's job losses outnumbered men's in almost all sectors of the economy," the institute noted.
That report also noted rates of unemployment were "particularly high for Hispanic women and black men."
Oklahoma has been among the states that reopened as quickly as possible, beginning the process in late April and entering the third and final stage of reopening on June 1. Currently, most government restrictions that forced businesses to close have been lifted in Oklahoma.
Across the country, many other states have taken a similar path, but some states and/or cities continue to impose severe restrictions on employment.
Even so, the general trend of nationwide reopening appears to have provided a significant economic lift to citizens.
Prior to Friday's release of national employment data for the month of May, forecasters predicted the report would show the loss of an additional 7.8 million jobs and that the unemployment rate would increase to 19.5 percent.
Instead, the U.S. Bureau of Labor Statistics reported that 2.5 million jobs were created nationwide and the unemployment rate fell to 13.3 percent.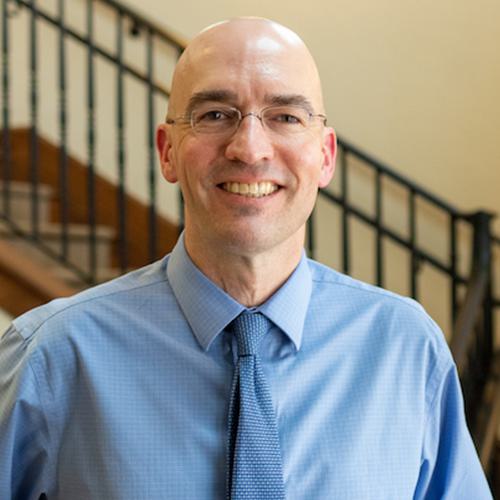 Ray Carter
Director, Center for Independent Journalism
Ray Carter is the director of OCPA's Center for Independent Journalism. He has two decades of experience in journalism and communications. He previously served as senior Capitol reporter for The Journal Record, media director for the Oklahoma House of Representatives, and chief editorial writer at The Oklahoman. As a reporter for The Journal Record, Carter received 12 Carl Rogan Awards in four years—including awards for investigative reporting, general news reporting, feature writing, spot news reporting, business reporting, and sports reporting. While at The Oklahoman, he was the recipient of several awards, including first place in the editorial writing category of the Associated Press/Oklahoma News Executives Carl Rogan Memorial News Excellence Competition for an editorial on the history of racism in the Oklahoma legislature.