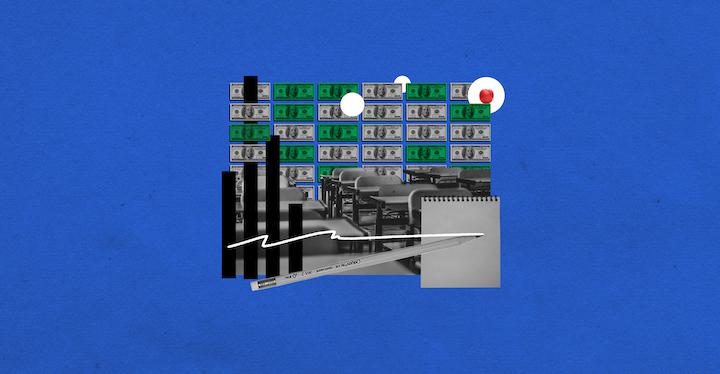 Education
Ray Carter | August 10, 2022
High per-pupil funding has little impact on Oklahoma teacher pay
Ray Carter
Despite legislatively mandated pay increases that have bumped Oklahoma's average salaries by $7,300 per teacher since 2018, reports of Oklahoma's teacher shortage continue. Some interest groups now suggest lawmakers should further increase per-pupil funding, rather than boost teacher pay rates alone, to address educator-workforce issues.
But a review of public-school districts with some of Oklahoma's highest per-pupil funding shows that extra cash doesn't automatically translate into better pay for teachers, nor does it prevent educator shortages.
According to the Oklahoma State Department of Education, the statewide per-pupil expenditure in public schools was $10,087 in the 2020-2021 school year. But even at school districts with funding at twice that level, average teacher pay is often less than the statewide figure and, where greater, the difference is not dramatically higher in most cases. And many of those high-funded schools have also had to hire emergency certified teachers to fill positions in recent years.
State Rep. Chad Caldwell, an Enid Republican who has long focused on education issues, said those figures highlight the fact that increased funding doesn't always go to the classroom.
"The data provides a glaring reminder that local school districts are responsible for setting teacher pay, not the state," Caldwell said. "With a reported teacher shortage and a record $7.6 billion investment in education, teacher salaries should be on the rise. However, a recent report from LOFT (Legislative Office of Fiscal Transparency) showed that Oklahoma is following the distressing national trend of teacher salaries remaining essentially flat while districts create new administrative positions and pay them more."
Data showing that high rates of per-pupil funding are not synonymous with high-paid teachers undermines the narrative now being pushed by some lobbyist groups.
In a recent statement to The Oklahoman, Joe Siano, associate executive director of the Oklahoma State School Boards Association, suggested increased per-pupil funding was needed to address teacher shortages, although he acknowledged that is not "as clean as salaries." And Katherine Bishop, president of the Oklahoma Education Association, a teachers' union, proclaimed that the "shortage across all educational staff members has been increasing for 10 years and does not seem to be improving."
But even in districts with significant per-pupil funding, teacher pay often hovers around or even below the statewide average, which was $53,673 in 2020, according to the state Office of Educational Quality and Accountability.
A recent study on Oklahoma's K-12 public-school funding, conducted by the Legislative Office of Fiscal Transparency (LOFT), identified 45 school districts in Oklahoma that received no money from the state's school-funding formula in the 2020-2021 school year because those districts have significant local property tax funding that typically more than offsets the loss of state appropriations.
According to data from the Oklahoma State Department of Education, per-pupil funding at the 45 non-state-aid districts ranged from $9,928 per student to $45,189. Only one district, Oakdale, had per-pupil funding lower than the the state average of $10,087 per student.
Per-pupil funding at the non-state-aid schools was at least 23-percent higher than the state average at all but three of the 45 districts.
Even so, at 18 of those 45 districts the average pay for teachers was below the statewide average of $53,673, despite those schools having significantly higher per-pupil funding.
Seven districts had per-pupil funding exceeding $20,000 per student and still had teacher pay below the state average.
At another 12 districts, average teacher pay was no more than $2,000 per year above the state average. At those schools, average teacher pay was no more than 3 percent greater than the state average even as per-pupil funding at those schools was as much as 241 percent above the state average.
At Freedom, per-pupil funding reaches $45,189 per student, or 348 percent above the state average. But the average teacher pay in the district was effectively the same as the state average with Freedom paying $22 less per year.
Balko's per-pupil funding of $26,000 per student is 157 percent above the state average, but the district's average teacher pay of $55,368 is just 3 percent above the state figure.
Calumet's per-pupil funding of $20,509 is 103 percent higher than the state average but the school's average teacher salary of $51,389 is 4 percent lower than the state average.
At only 18 of the 40-plus districts that receive no state aid did average teacher pay reach $55,000 or higher, and only one district—Straight—paid an average teacher salary greater than $60,000.
Most of the districts with high per-pupil funding have also had to rely on emergency certified teachers in the past year, according to state records.
The Oklahoma Council of Public Affairs reached out to several of the non-state-aid public-school districts for comment. As of publication, none had responded.
Oklahoma Secretary of Education Ryan Walters said the problem of education funding not flowing into the classroom is not isolated, which is one reason that Gov. Kevin Stitt has sought greater scrutiny of state education spending.
"I'm not surprised that even with more tax revenue flowing into public school districts some superintendents have chosen to grow administrative staff instead of investing directly into our classrooms and our teachers," Walters said. "Governor Stitt and I are auditing the Oklahoma State Department of Education and Tulsa Public schools to help ensure money is getting to the classroom and that there is transparency in spending in our public schools."
Reports of a teacher shortage have persisted despite dramatic increases in teacher pay across Oklahoma. A review by the Legislative Office of Fiscal Transparency (LOFT) found that Oklahoma's teacher salaries were highest in the region in real purchasing power in 2019 after accounting for cost-of-living and tax differences, and ranked 21st-best nationally.
During this year's legislative session, House Pro Tempore Kyle Hilbert, noted that during the six years he has served in the Legislature, school funding has increased 33 percent. Hilbert, R-Bristow, stressed that Oklahoma public schools "have more money than they've ever had in the history of the state, and it's not even close."
In its recent review of Oklahoma's K-12 funding system, LOFT noted that other states typically direct a larger share of funding to the classroom than Oklahoma does.
LOFT found that 56 percent of K-12 common education expenditures were directed to classroom instruction in the 2018-19 academic school year in Oklahoma, compared to a national average of 59 percent. In New York, the report noted that 69 percent of funds go to classroom instruction.
"If Oklahoma were to dedicate a comparable percentage of funds to instruction, instructional spending per student would increase to $6,353; a 22 percent increase in instructional spending," the LOFT report stated.
Caldwell noted he has filed legislation to require that Oklahoma public-schools direct a larger share of funds to classroom instruction, but said those bills have always been sidelined in the face of strong opposition from public-school organizations.
NOTE: Data referenced in this article on each of the 45 non-state-aid districts, along with sources and statewide comparisons, may be viewed here.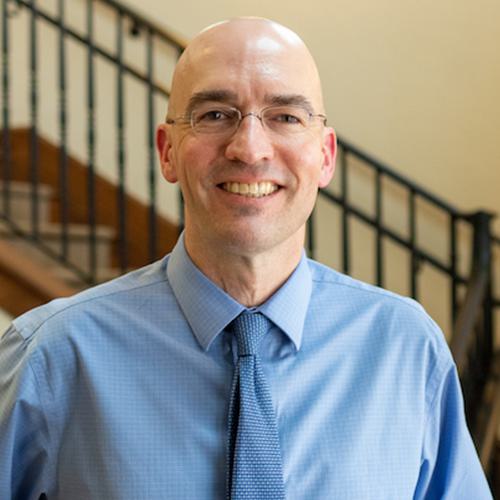 Ray Carter
Director, Center for Independent Journalism
Ray Carter is the director of OCPA's Center for Independent Journalism. He has two decades of experience in journalism and communications. He previously served as senior Capitol reporter for The Journal Record, media director for the Oklahoma House of Representatives, and chief editorial writer at The Oklahoman. As a reporter for The Journal Record, Carter received 12 Carl Rogan Awards in four years—including awards for investigative reporting, general news reporting, feature writing, spot news reporting, business reporting, and sports reporting. While at The Oklahoman, he was the recipient of several awards, including first place in the editorial writing category of the Associated Press/Oklahoma News Executives Carl Rogan Memorial News Excellence Competition for an editorial on the history of racism in the Oklahoma legislature.