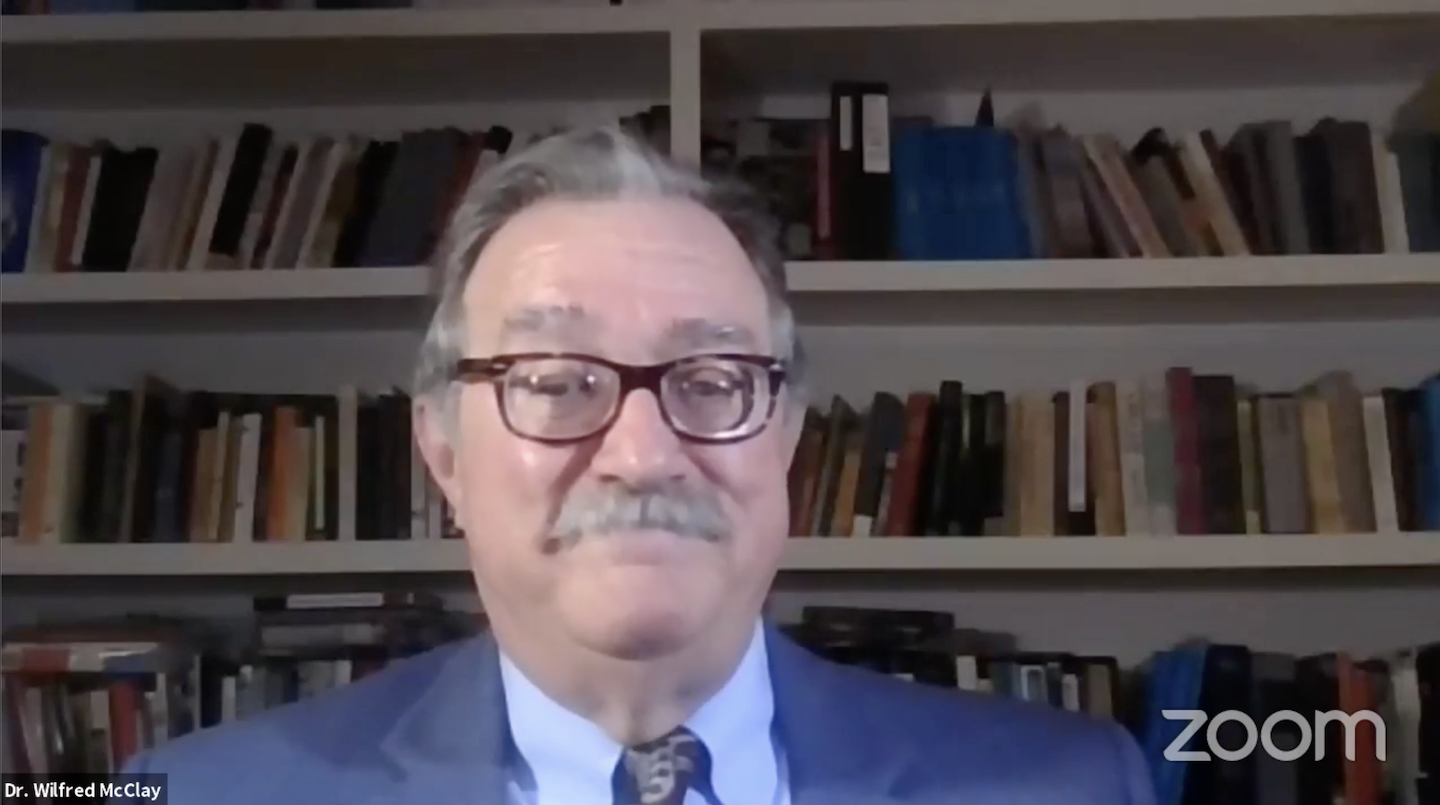 Higher Education
Ray Carter | November 19, 2020
Historian promotes balanced version of U.S. history
Ray Carter
For roughly three decades, Wilfred McClay has taught United States history, but he only recently decided to take the plunge and write his own American History textbook for teenage students after concluding the available alternatives were "simply not adequate to the task of creating that sense of living and nourishing connection to the past."
"We need a different kind of history than what we're getting," McClay said. "We need to recover a sense of what I call the American story, the larger meaning of American history within the whole saga of what we know about the human experience on this planet. We need to recover a sense of the grandeur of that story, along with its coarseness, along with its failures, along with its injustices, along with its disappointments. There is, however—and this goes to my use of 'hope' in the title—there is an aspirational quality to our culture that is irreducibly part, even in our darkest times, irreducibly part of what it means to be in America."
McClay is currently the G.T. and Libby Blankenship Chair in the History of Liberty at the University of Oklahoma. He is also a Senior Scholar at the Woodrow Wilson International Center for Scholars in Washington, D.C. and received his B.A. from St. John's College in Annapolis and his Ph.D. from Johns Hopkins University.
McClay discussed his American History textbook, Land of Hope: An Invitation to the Great American Story, at a virtual event hosted by the Oklahoma Council of Public Affairs.
McClay said a sense of connection and pride is often "missing" from the U.S. history taught to many students today. He said one flaw of much teaching on history is that it reduces history to a "morality play" where students are simply "passing judgement on the past."
"They've lost a sense of the past and of the story of their country—which is, for all of its faults, a very great story," McClay said, "particularly if you consider the whole range of human history, which is a dismal, dismal story for the most part."
The impact of that loss of connection manifests itself in ways far more consequential than whether a student can recall historical facts, he said.
"We can't reach any kind of consensus and achieve those goals if we don't have a sense of ourselves as part of a common society, a common culture, a shared story," McClay said. "We won't be willing to make sacrifices, either in the field of battle or in domestic policy, if we don't have a sense of ourselves as part of a great and compelling shared story."
McClay said historians have done "amazing things" over the last 50 years to address previously neglected portions of history, such as "giving voice to the inarticulate, to the enslaved, and to women and to other groups that had not historically been at the forefront of historiography."
But those approaches have often resulted in narrow history lessons that provide only "a very fragmented view of the past," creating a "mishmash with textbooks that don't add up" and are often "painful to read," McClay said.
In contrast, McClay said his goal was to provide a complete picture of U.S. history that showed its many successes along with its failures.
"This is not an entirely sanitized, whitewashed, 'up with people' kind of approach to American history," McClay said. "There is a lot of darkness and sadness and injustice in my pages. ... I think people know that we don't have an impeccable record, but they'd like to see someone make sense of our sins and failings as part of a larger picture. And that's what I've tried to do."
He said the textbook is not "dumbed down" to fit preconceived notions of what school-age students will read and comprehend.
"A lot of times we ask too little and we get it from our young people," McClay said.
According to the publisher, Land of Hope will equip students "for the privileges and responsibilities of citizenship in American society, and provide them with a vivid and enduring sense of membership in one of the greatest enterprises in human history."
"Hope is all over the place in American history," McClay said. "You can't get away from it. And may I also add—and this is a theme, a subtheme in the book—to be a land of hope means at times being a land of disappointment. Just as an individual who sets high ideals for herself or himself and comes up short, that's a very bitter thing. We don't always succeed. We've often failed—miserably at times, contemptibly at times, shamefully. All of that's in the book. All of that's true. But I felt it's important to balance that against the grandeur of what we have achieved, what we have done to raise the standard of living for so many people."

Click here to watch the Oklahoma Council of Public Affairs' speaker series with Prof. McClay.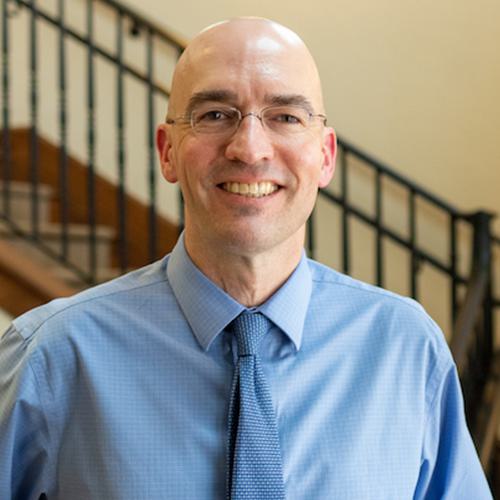 Ray Carter
Director, Center for Independent Journalism
Ray Carter is the director of OCPA's Center for Independent Journalism. He has two decades of experience in journalism and communications. He previously served as senior Capitol reporter for The Journal Record, media director for the Oklahoma House of Representatives, and chief editorial writer at The Oklahoman. As a reporter for The Journal Record, Carter received 12 Carl Rogan Awards in four years—including awards for investigative reporting, general news reporting, feature writing, spot news reporting, business reporting, and sports reporting. While at The Oklahoman, he was the recipient of several awards, including first place in the editorial writing category of the Associated Press/Oklahoma News Executives Carl Rogan Memorial News Excellence Competition for an editorial on the history of racism in the Oklahoma legislature.