Education
Ray Carter | September 16, 2021
Hofmeister: Oklahoma schools failing black students
Ray Carter
Officials have long known there are racial gaps in academic outcomes in public schools, but those differences have often been attributed to factors like income and special-needs status.
But Oklahoma Superintendent of Public Instruction Joy Hofmeister said that is not the case.
"When we strip away factors like economic disadvantage or disability, we still find significant performance gaps between students of color and white students," Hofmeister said.
Hofmeister made those comments during the September session of Advancing Oklahoma, an online program described as "a lengthy conversation about race and race relations in Oklahoma" that is offered to members of Leadership Oklahoma, The Oklahoma Academy, Oklahoma Center for Nonprofits, Oklahoma Center for Community and Justice, and the Oklahoma Hall of Fame.
When a true apples-to-apples comparison is made, Hofmeister said, black students in Oklahoma are not provided the same quality education as similarly situated white peers.
"They're not economically disadvantaged. Now, they're not battling disability. They're not an English learner," Hofmeister said. "So then why is an African-American student group 18 points below the other ethnic groups of that particular school or, in our case, of our state?"
The persistence of racial academic gaps in public schools, and the perception that many public schools hold lower standards for racial minorities than for white students, has fueled demand for school choice both in Oklahoma and nationally because the consequences of a substandard education can be dire and felt by students for decades.
"School choice is important for all communities, but especially for minority communities," said Walter Blanks, Jr., national press secretary for the American Federation for Children, which works to increase school-choice opportunity. "Only 15 percent of black students nationwide are proficient in reading and 70 percent of black males without a high school diploma will end up in prison. Empirical evidence shows that empowering families with school choice can help mitigate those staggering numbers."
Blanks, who is black, is among those who benefited from school-choice programs when local, geographically assigned public schools were generating poor outcomes. Thanks to a school-choice program in his home state of Ohio, Blanks was able to attend a private school using taxpayer funds. When Blanks entered private school in the sixth grade, he was two grades behind in reading and math, but ultimately became a college graduate.
According to National Assessment of Education Progress (NAEP) test data for the 2019-2020 school year, the most recent available (due to COVID disruptions), academic outcomes are low for all groups in Oklahoma, but are even worse for many black students.
According to NAEP scores, 82 percent of black 4th-grade students in Oklahoma were below grade level in math in the 2019-2020 school year. Just 17 percent scored at grade level ("proficient") and 1 percent were above grade level ("advanced").
In comparison, 58 percent of white students were below grade level.
In 4th grade English, NAEP found that 87 percent of black students in Oklahoma scored below grade level while 12 percent were at grade level and 1 percent were above grade level.
Among white students, 65 percent were below grade level while 29 percent performed at grade level and 6 percent were advanced.
Reducing Racial Disparities
Schools of choice have been established in Oklahoma whose goals include reducing those racial disparities in education.
Students are considered roughly ready for college if they score a 21 out of 36 on the ACT college-admission test. Yet in 2017, the Tulsa World reported that only 22 African-American senior boys achieved that score in Tulsa Public Schools in 2015. According to the state Office of Educational Quality and Accountability, Tulsa Public Schools had an enrollment of more than 41,000 students that year and 27 percent of students were black.
Partly in response, Crossover Preparatory Academy was established in north Tulsa. Crossover is a private school serving students in grades six through nine whose student body is all-male, primarily black and working class. Many students enter the school performing below grade level, but Crossover officials' goal is to have those students finish the ninth grade at Crossover on a college-ready track. Students at the school have jumped as many as three grade levels in reading after a single semester.
In Oklahoma City, KIPP Reach College Preparatory is a charter school that serves a predominantly black and working-class student body who would otherwise be in the traditional Oklahoma City public school system.
According to 2019 figures from the state Office of Educational Quality and Accountability, 84 percent of KIPP's eighth-grade students scored at grade level or better in math and 73 percent scored at grade level or better in English Language Arts on state tests.
That was far better than in the local traditional district or even most of Oklahoma. Statewide, just 28 percent of eighth grade students performed at grade level or better in math that year and 37 percent in English, while just 17 percent of eighth grade students in the Oklahoma City district scored at grade level or better in math and just 25 percent in English.
'Other Options'
Rashell Hammons-Sey's daughter has been able to attend several schools—public, charter, and private—thanks to Oklahoma's school choice programs, including KIPP, Harding Charter Preparatory High School, and Cristo Rey OKC Catholic High School, among others.
Hammons-Sey said KIPP was the first school her daughter attended where she was not one of only a relative handful of black students, and that the school raised the bar academically.
"She had never been in a school with so many blacks, as well as the educators," Hammons-Sey said. "And they were about making sure that those kids were all on the same level."
She noted KIPP teachers commonly worked until 6 p.m. and on Saturdays.
"One of the things that they would always tell the kids: 'You're not identified by your ZIP code,'" Hammons-Sey said. "I really liked that, because a lot of them were using that excuse."
At different schools through the years, her daughter has encountered different challenges, including some involving being singled out in ways Hammons-Sey felt were tied to race. But thanks to Oklahoma's school-choice programs, her daughter was not forced to stay in those settings nor was she forced to attend local public schools in her community that are not known for quality outcomes.
"That was a good thing that we did have other options," Hammons-Sey said.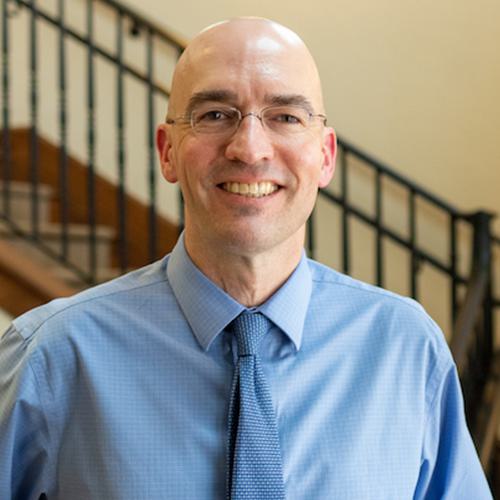 Ray Carter
Director, Center for Independent Journalism
Ray Carter is the director of OCPA's Center for Independent Journalism. He has two decades of experience in journalism and communications. He previously served as senior Capitol reporter for The Journal Record, media director for the Oklahoma House of Representatives, and chief editorial writer at The Oklahoman. As a reporter for The Journal Record, Carter received 12 Carl Rogan Awards in four years—including awards for investigative reporting, general news reporting, feature writing, spot news reporting, business reporting, and sports reporting. While at The Oklahoman, he was the recipient of several awards, including first place in the editorial writing category of the Associated Press/Oklahoma News Executives Carl Rogan Memorial News Excellence Competition for an editorial on the history of racism in the Oklahoma legislature.