Education
Ray Carter | September 7, 2021
Hofmeister praised by Biden administration
Ray Carter
State Superintendent of Public Instruction Joy Hofmeister is being praised by a top official in the Biden administration for her opposition to an Oklahoma law that allows parents to determine if their children are masked while at school.
In a recent tweet, Hofmeister noted that Senate Bill 658 "prohibits mask mandates in schools" and declared she wants "to see it stricken in court."
U.S. Secretary of Education Miguel Cardona responded by praising Hofmeister, writing, "Thank you @joy4ok for standing up for the health & safety of Oklahoma students."
Hofmeister's opposition to parental choice on school masking comes as the Biden administration is seeking to use federal disability law to eliminate parental choice on the issue and effectively mandate how all schools in Oklahoma and other states set mask policies.
On Aug. 30, the U.S. Department of Education's Office for Civil Rights (OCR) announced it was opening investigations in five states, including Oklahoma, that ban mandatory mask-wearing policies in public schools. The agency said the investigations will focus on whether such bans "discriminate against students with disabilities who are at heightened risk for severe illness from COVID-19 by preventing them from safely accessing in-person education."
That's a dramatic shift from prior views. A legal studies research paper, "Resolving Tensions Between Disability Rights Law and COVID-19 Mask Policies," written for the Summer 2020 edition of the Maryland Law Review Online, focused on whether mandatory masking discriminated against individuals with disabilities.
The paper noted that "certain disabilities may make it difficult or inadvisable to wear a mask," and that there were "reports emerging that people with disabilities have been challenged, excluded from retail establishments, and even threatened with arrest for not wearing masks."
The paper noted mandatory mask policies had prompted lawsuits by individuals with disabilities who argued their rights were violated by the requirement to wear a mask.
"Federal laws like the Americans with Disabilities Act (ADA) prohibit discrimination on the basis of disability and require appropriate modification of public and private mask-wearing policies to accommodate the needs of individuals with disabilities," the research paper stated. "These laws, like other civil rights statutes, remain in force during the pandemic and should operate as a check against any discrimination that might result from a mask requirement."
At the same time, the efficacy of masks in reducing the spread of COVID-19 remains debatable. While some observational studies have suggested lower rates of spread when masks are in use, critics have noted those studies are not scientifically rigorous and can falsely equate correlation with causation.
More rigorous research has found little benefit from mask mandates.
For example, researchers for one recent study calculated total COVID-19 case growth and mask use for the continental United States from March 2020 to March 2021 using data from the Centers for Disease Control and Prevention and the Institute for Health Metrics and Evaluation. The project estimated post-mask-mandate case growth in non-mandate states and compared it to rates in states with mandates.
"Our main finding is that mask mandates and use are not associated with lower SARS-CoV-2 spread among US states," the paper stated.
Researchers found that mandates "induced greater mask compliance but did not predict lower growth rates" and concluded "that mandates likely did not affect COVID-19 case growth."
"Higher mask use did not predict lower maximum growth rates, smaller surges, or less Fall-Winter growth among continental states," the study stated.
"In summary, mask mandates and use were poor predictors of COVID-19 spread in US states," the study concluded. "Case growth was independent of mandates at low and high rates of community spread, and mask use did not predict case growth during the Summer or Fall-Winter waves."
Hofmeister has long endorsed dramatic restrictions on students and schools in response to COVID-19. A plan promoted by Hofmeister prior to the start of the 2020-2021 school year would have required school districts to close all physical sites when rates topped 25 COVID-19 cases per 100,000 population, a level that translated into a literal handful of cases in some rural counties. The State Board of Education opted instead to offer that plan only as guidance, rather than mandating that all schools adopt those guidelines, as originally proposed by Hofmeister.
Had Hofmeister's plan been implemented as a mandate, all but five of the more than 500 school districts in Oklahoma would have been closed at one point in January 2021 and many schools would have been closed for a substantial part of the school year.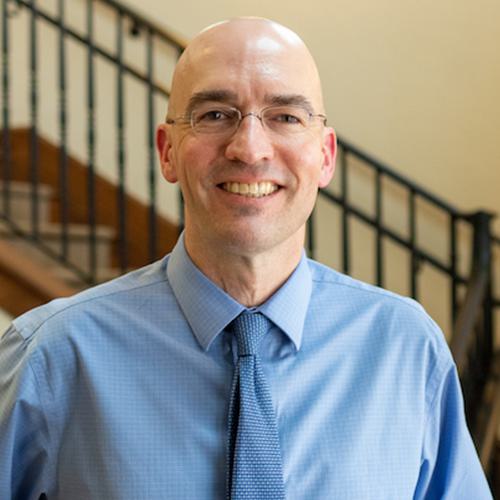 Ray Carter
Director, Center for Independent Journalism
Ray Carter is the director of OCPA's Center for Independent Journalism. He has two decades of experience in journalism and communications. He previously served as senior Capitol reporter for The Journal Record, media director for the Oklahoma House of Representatives, and chief editorial writer at The Oklahoman. As a reporter for The Journal Record, Carter received 12 Carl Rogan Awards in four years—including awards for investigative reporting, general news reporting, feature writing, spot news reporting, business reporting, and sports reporting. While at The Oklahoman, he was the recipient of several awards, including first place in the editorial writing category of the Associated Press/Oklahoma News Executives Carl Rogan Memorial News Excellence Competition for an editorial on the history of racism in the Oklahoma legislature.