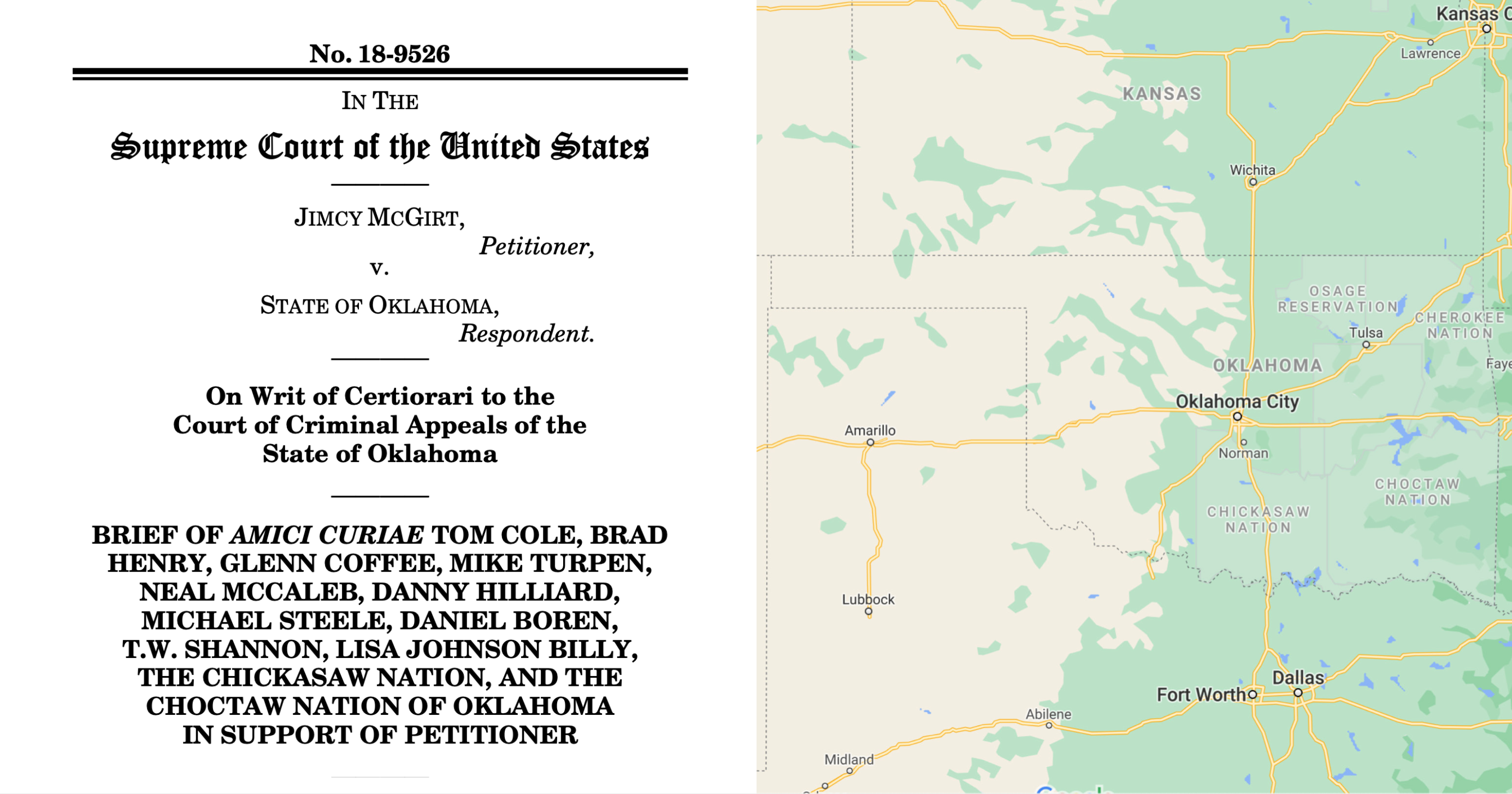 Law & Principles
Ray Carter | September 30, 2020
House taps Chickasaw bank official for redistricting effort
Ray Carter
A prominent Chickasaw bank official has been named to a high-profile role in the Oklahoma House of Representatives' redistricting process. The announcement comes at a time when the Chickasaw Nation is involved in legal disputes with the state of Oklahoma and is also expected to seek greater control from the state over issues that could include taxation and environmental regulation in the tribe's historic reservation territory in eastern Oklahoma.
House Speaker Charles McCall, R-Atoka, announced that T.W. Shannon, the CEO of Chickasaw Community Bank, will serve as the House "public liaison" on redistricting matters.
"T.W. Shannon is an incredibly effective communicator whose diversity and deep understanding of all of Oklahoma will strongly benefit the House's public-focused redistricting process," McCall said.
Shannon, who previously served as speaker of the House from 2013 to 2014, is black and a member of the Chickasaw Nation. On its website, Chickasaw Community Bank describes itself as the result of Chickasaw Nation Gov. Bill Anoatubby's "vision for a tribally owned bank in the Oklahoma City metro area."
The Chickasaw have filed lawsuits in recent years over state-tribal disputes, and the tribe is engaged in a federal lawsuit that could negate other tribes' casino-gaming compacts with the state of Oklahoma.
A recent U.S. Supreme Court ruling in the McGirt v. Oklahoma case effectively declared that the eastern half of Oklahoma consists of several tribal reservations. The McGirt case dealt with the Muscogee (Creek) Nation, but the Chickasaw Nation now claims its historic lands also remain a reservation. That opens the door for the tribe to assert new authority to collect taxes, regulate business, or take other similar action in a wide range of areas.
Shannon played a role in the McGirt case, joining the Chickasaw Nation and others in a brief that urged the U.S. Supreme Court to reject arguments made by the state of Oklahoma and instead rule that the Creek Nation's reservation remained intact, despite more than a century of practice that assumed the reservation was disestablished at statehood.
Jimcy McGirt was tried in state court and found guilty in 1997 for crimes against a child that included first degree rape by instrumentation, lewd molestation, and forcible sodomy. McGirt appealed his conviction, arguing Oklahoma courts lacked jurisdiction to try the case because McGirt was a member of the Seminole Nation and because the crimes occurred on Creek Nation reservation land, which McGirt's lawyers argued was never disestablished. The court ultimately sided with McGirt in a narrow 5-4 ruling.
The brief filed by Shannon and other officials insisted that any decision that did not declare that the Creek Nation's reservation remained intact would "unravel the decades-in-the-making fabric of intergovernmental agreements" between the state of Oklahoma and tribal governments.
Redistricting occurs every 10 years after the national census. State legislative and congressional district lines are redrawn to equalize the population within the districts. This process is typically highly political because districts can be drawn to advantage or disadvantage interest groups by either concentrating them within one or more districts or dividing them among districts.
John Estus, McCall's senior advisor for policy and communications, said Shannon will have a "limited, communications-only role with House redistricting" and would have no direct role in redrawing district lines.
"We don't believe tribal affiliation presents a conflict and welcome tribal citizen involvement in redistricting, since so many Oklahomans are tribal citizens, alongside all Oklahomans," Estus said.
Estus said legal disputes between the Chickasaw Nation and the state of Oklahoma "are unrelated issues that present no conflict, and because T.W. Shannon isn't involved in drawing districts, he won't be shaping the composition of the Legislature.…"
Shannon will be paid $6,250 monthly on a month-to-month contract, or $75,000 annually, while still retaining his position as CEO of Chickasaw Community Bank.
In return for that salary, McCall's release said Shannon will assist House lawmakers "with public interaction and input" and that his "primary duty is to build bridges between the public and the House on redistricting matters on behalf of all House members." The release also said Shannon would serve "as a spokesman to the public and media."
Estus said Shannon is generally "assisting with communications efforts to make sure the public and House members are all properly engaged in redistricting."
"He will help facilitate public meetings to solicit public input, present information to the public, answer questions from the public, and serve as a media spokesperson as needed," Estus wrote.
Estus said House officials believe Shannon "can juggle his involvement in several initiatives beyond his bank role because he is competent and highly-skilled, just like other CEOs who perform civic service through government appointments or on boards of organizations.…"
In the release announcing his hiring, Shannon said, "House seats belong to the public, and it is an honor to help the public bring their vision for their representation to the table in the critical constitutional process of redistricting. Oklahoma is a diverse state where all voices can be heard. The House has established the right process to hear all voices and produce proper representation for all Oklahomans."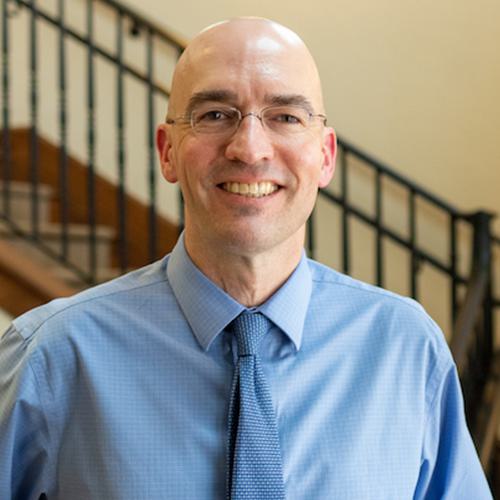 Ray Carter
Director, Center for Independent Journalism
Ray Carter is the director of OCPA's Center for Independent Journalism. He has two decades of experience in journalism and communications. He previously served as senior Capitol reporter for The Journal Record, media director for the Oklahoma House of Representatives, and chief editorial writer at The Oklahoman. As a reporter for The Journal Record, Carter received 12 Carl Rogan Awards in four years—including awards for investigative reporting, general news reporting, feature writing, spot news reporting, business reporting, and sports reporting. While at The Oklahoman, he was the recipient of several awards, including first place in the editorial writing category of the Associated Press/Oklahoma News Executives Carl Rogan Memorial News Excellence Competition for an editorial on the history of racism in the Oklahoma legislature.