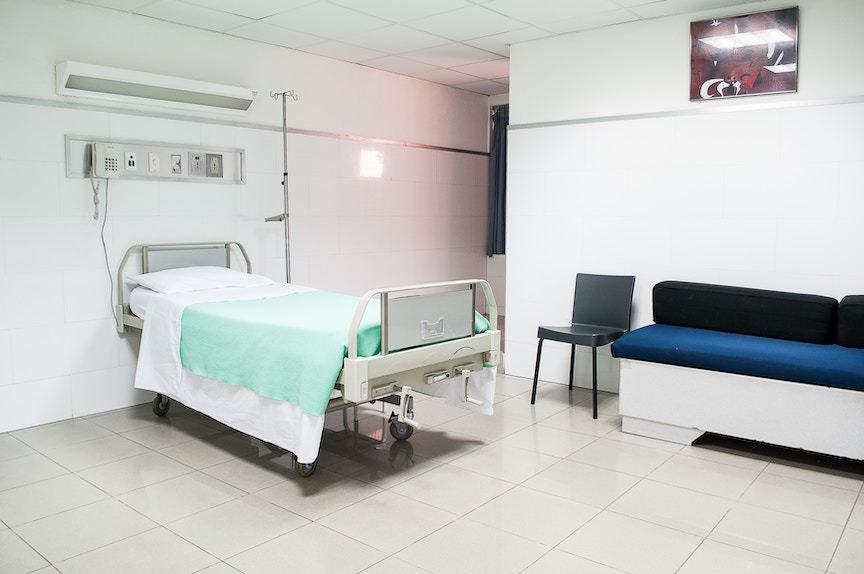 Health Care
Ray Carter | January 15, 2020
Indiana's 'conservative' Medicaid expansion proves costly, ineffective
Ray Carter
Many Oklahoma Republican politicians say they continue to oppose expansion of Oklahoma's Medicaid program as allowed by the federal Affordable Care Act, better known as "Obamacare." But at the same time, many of those officials say they are exploring other options. The expansion of Medicaid enacted in Indiana when Vice President Mike Pence was governor of that state has been touted as a "conservative" alternative because it included work requirements and some cost-sharing provisions for participants.
But Indiana's add-on provisions have been suspended and may be struck down by a court. And data show Indiana's program has proven more expensive than traditional Medicaid expansion, done little to rein in surging health care costs, failed to prevent hospital closures, and failed to improve Indiana's overall national ranking for health outcomes.
"You're adding hundreds of thousands of able-bodied adults to welfare. You're pitting them against truly needy Americans who rely on Medicaid. You're adding to the national debt. None of these things are conservative." —Nic Horton
In the past year, citing the increasing cost of the Medicaid program, Indiana hospital officials have also called for tax increases to support the plan.

Under the federal Affordable Care Act Oklahoma has the option to expand the state's Medicaid welfare program to include able-bodied individuals earning up to 138 percent of the federal poverty level. It is estimated Medicaid expansion would make up to 628,000 able-bodied Oklahoma adults eligible for the program (in addition to the nearly 1 million people already in the program) and would directly cost Oklahoma taxpayers up to $374 million annually. Additional funding would come from the federal government.
The major difference between the Medicaid-expansion ballot measure voters will consider this year and the Indiana expansion of Medicaid, other than the ballot measure making Medicaid a constitutional right for the expansion population, is that the Indiana expansion also included modest work requirements as a condition of eligibility, imposed nominal cost-sharing for participants, and allowed for people to lose eligibility for a short time if they failed to comply with work requirements.
However, on Oct. 31, 2019, the Indiana Family and Social Services Administration announced it was suspending those work and cost-sharing requirements pending the outcome of a lawsuit challenging those portions of the "Healthy Indiana Plan" (the state title given to Indiana's Medicaid expansion program). The lawsuit seeks to repeal Indiana's Medicaid-expansion work requirements, the program's requirement for minimal premiums, and the state's ability to lock people out of the program for six months.
At the same time, Indiana's Medicaid-expansion work requirements and cost-sharing provisions have had little effect in terms of improving the program's financing or outcomes, according to independent research.
The federal government gave approval to Indiana's modified Medicaid expansion in January 2015. By December 2015, nearly a year into expansion, the Foundation for Government Accountability (FGA) reviewed the program's outcomes and found that the "results so far have been little personal responsibility for enrollees and higher costs for taxpayers."
FGA determined that 90 percent of expansion enrollees had been exempted from cost-sharing requirements at that time.
Under Indiana's Medicaid expansion, enrollees were supposed to pay up to 2 percent of income for nominal monthly premiums that were deposited into "POWER Accounts," which were touted as similar to Health Savings Accounts. But the foundation found that "taxpayers have ended up funding more than 95% of the money in the accounts."
Despite the inclusion of cost-sharing features in its Medicaid expansion, the Indiana program's cost was not lower than the taxpayer expense of traditional Medicaid expansion. FGA noted that Indiana's state actuaries projected Indiana's expansion would cost taxpayers "nearly $366 million more than traditional Medicaid expansion in the first year alone."
When Pence announced his Medicaid-expansion plan in 2014, a press release issued by his office said the expansion would "be fully funded through Indiana's existing cigarette tax revenue and Hospital Assessment Fee program, in addition to federal Medicaid funding."
By 2019, the Indiana Hospital Association was calling for a tobacco tax increase to fund the expansion program, saying, "The hospitals' share is increasing at an unsustainable rate, and increasing the cigarette tax can help provide necessary relief to hospitals."
Health officials wanted to raise the tax by $2 per pack of cigarettes.
When Indiana lawmakers passed a two-year state budget in 2019, Chris Watts, president of the Indiana Fiscal Policy Institute, wrote that budget-writers "had to adjust their final calculations" to account for several factors, including "higher-than-anticipated Medicaid costs." Watts also noted that one of the two "biggest fiscal issues facing Indiana" was "the inexorable growth of Medicaid as a share of the state budget."
Supporters typically argue Medicaid expansion will save rural hospitals, reduce cost-shifting to private insurance from uninsured individuals, and improve health outcomes as access to care increases.
Yet the results in Indiana largely counter those claims.
Indiana continues to lose rural hospitals despite expansion. In April 2019, the Kentuckiana Medical Center in Clarksville, Ind., closed, costing the jobs of 269 employees. The Fayette Regional Health System in Connersville, Ind. also entered into bankruptcy after Medicaid expansion. While many of Fayette Regional's assets were sold to Reid Health, the number of people employed by the system was reduced from 450 to 309.
As Medicaid is expanded to include able-bodied adults, supporters argue the program will reduce cost-shifting from previously uninsured patients to privately insured individuals, and slow the growth of healthcare costs, if not lower them.
But in April 2019, the Indianapolis Star reported that Indiana "registers some of the highest hospital prices around." The paper reported an auto industry executive told one gathering his company was paying an average $2,200 for every worker's emergency room visit in Indiana compared to $800 in Michigan.
A Rand Corporation study found relative prices "increased rapidly from 2015 to 2017" in Indiana, and that the prices private health plans paid for hospital services in Indiana were among the highest in the country, measured as a percentage of the Medicare rate for services.
Outside evaluations also show little overall improvement in health outcomes since Indiana expanded Medicaid.
According to the America's Health Ranking report, Indiana ranked 41st out of the 50 states in measures of health in 2019, which was unchanged from 2014, the year prior to Indiana's Medicaid expansion. The 2019 edition of the report found adult obesity in Indiana had increased 9 percent in the past three years, drug deaths had increased 176 percent since 2007, and adult diabetes had increased 23 percent since 2012. America's Health Ranking also found that Indiana continued to have a "low rate of mental health providers" even after Medicaid expansion, and the state ranked in the bottom 10 for preventable hospitalizations. Indiana was just outside the bottom 10 in the number of primary care physicians, and ranked in the bottom 10 states for cancer deaths and infant mortality.
Nic Horton, research director for the Foundation for Government Accountability, said the results in Indiana and other states where officials have touted "conservative" versions of Medicaid expansion have all ended much the same.
"There's not an Obamacare expansion plan out there that can possibly qualify as 'conservative,'" Horton said. "Because, at the end of the day, what you're doing by expanding Obamacare is adding hundreds of thousands of able-bodied adults to welfare. You're pitting them against truly needy Americans who rely on Medicaid. You're adding to the national debt. None of these things are conservative.
"The Arkansas plan, the Indiana plan—they may have elements that appear to be conservative," Horton continued. "But the net effect of all of these window-dressed plans is more people on welfare. Adding components such as 'health savings accounts' and the like are a PR strategy to make these expansions look like something they aren't. At the end of the day, these plans give Obamacare benefits to Obamacare-eligible adults using Obamacare dollars. It's Obamacare expansion, plain and simple, and it's bad policy."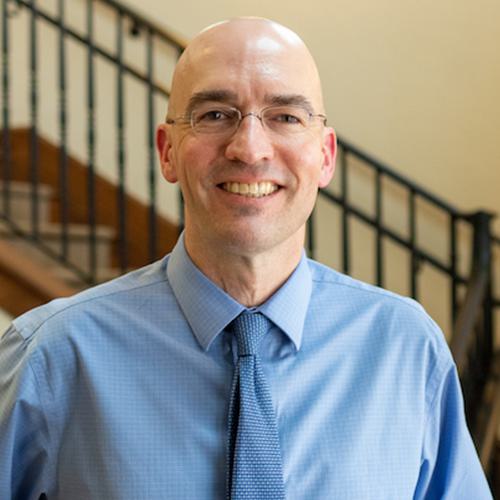 Ray Carter
Director, Center for Independent Journalism
Ray Carter is the director of OCPA's Center for Independent Journalism. He has two decades of experience in journalism and communications. He previously served as senior Capitol reporter for The Journal Record, media director for the Oklahoma House of Representatives, and chief editorial writer at The Oklahoman. As a reporter for The Journal Record, Carter received 12 Carl Rogan Awards in four years—including awards for investigative reporting, general news reporting, feature writing, spot news reporting, business reporting, and sports reporting. While at The Oklahoman, he was the recipient of several awards, including first place in the editorial writing category of the Associated Press/Oklahoma News Executives Carl Rogan Memorial News Excellence Competition for an editorial on the history of racism in the Oklahoma legislature.