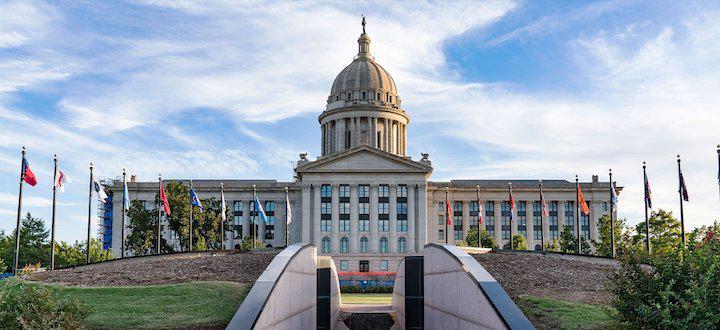 Budget & Tax , Education
Ray Carter | October 5, 2020
Irregularities in state audit of EPIC?
Ray Carter
A recently released special investigative audit of EPIC Charter Schools, an online K-12 provider, may be receiving as much attention for perceived and alleged irregularities in the audit process as for its findings.
The audit does not appear to comply with standard auditing practices employed elsewhere because it does not include a letter of response from the audited entity. The audit criticizes spending the audit acknowledges is legal. And one auditor involved in the investigation has been criticized as having a background in journalism and social work, not accounting.
The state audit criticized EPIC for its organizational structure and questioned some of the online school's spending practices. The audit did not include a letter from EPIC that responded to the audit's findings.
The United States Government Accountability Office's (GAO) 2018 "Government Auditing Standards" states, "Auditors should obtain and report the views of responsible officials of the audited entity concerning the findings, conclusions, and recommendations in the audit report, as well as any planned corrective actions. When auditors receive written comments from the responsible officials, they should include in their report a copy of the officials' written comments or a summary of the comments received."
The GAO documents also states, "Providing a draft report with findings for review and comment by responsible officials of the audited entity and others helps the auditors develop a report that is fair, complete, and objective. Including the views of responsible officials results in a report that presents not only the auditors' findings, conclusions, and recommendations but also the perspectives of the audited entity's responsible officials and the corrective actions they plan to take."
Trey Davis, public information officer for the Office of the State Auditor & Inspector, said it is not the state's practice to publish a letter of response from the subjects of special audits.
"All audits we perform, except Special Audits (Investigative, Forensic), are conducted under government auditing standards, which are required to have the management letter of response," Davis said. "Special Audits are not conducted under any standards and, while they are not required to have such a letter, the responses from Epic are incorporated throughout the report. This is consistently our practice in every Special Audit we conduct."
While the state audit may have incorporated responses from EPIC in the report, it appears those responses were abridged. Within a day of the audit's release, EPIC issued a lengthy response. The state audit of EPIC ran 116 pages in length. EPIC's response totaled 132 pages.
The state audit criticized Epic Charter Schools for spending more than $2.6 million on advertising, media, and promotional mall playgrounds between April 2019 and July 2019. However, the audit conceded that "there is currently no state law prohibiting the use of state appropriations by schools for advertising."
While traditional public schools have students assigned to them based on geographic proximity, EPIC's student enrollment is generated entirely by the choice of the student or family from any location in Oklahoma since the virtual school has a statewide charter.
In its response, EPIC officials said the advertising was done "to increase brand and community awareness to ensure that Epic Charter Schools are able to successfully recruit faculty and staff in the midst of a historic teacher shortage."
In addition, other state government entities advertise, including in education. For example, Oklahoma's CareerTech system aired an ad during this year's NFL Super Bowl as part of a consortium. The cost of production for CareerTech was about $41,000 and the ad buy cost about $70,000.
EPIC officials also questioned the credentials of one auditor involved in the review process.
"Salesha Wilken isn't an auditor at all," Shelly Hickman, assistant superintendent of communications for EPIC, said in a press release. "She's a former reporter. Her LinkedIn page lists skills like public relations and graphic design."
Wilken's LinkedIn account shows she worked as an editor and reporter from 2010 to 2015, primarily for the Claremore Daily Progress. For seven months in 2015 she worked as a child welfare specialist for the state of Oklahoma, and she has been an investigative auditor since July 2015.
Wilken's LinkedIn page does not indicate she has any degrees in accounting, but she does report having a Bachelor of Science in Business Information Systems from the University of Phoenix. The University of Phoenix offers online degree programs.
The auditor's office did not immediately respond to a request for comment regarding EPIC's criticism of Wilken's qualifications.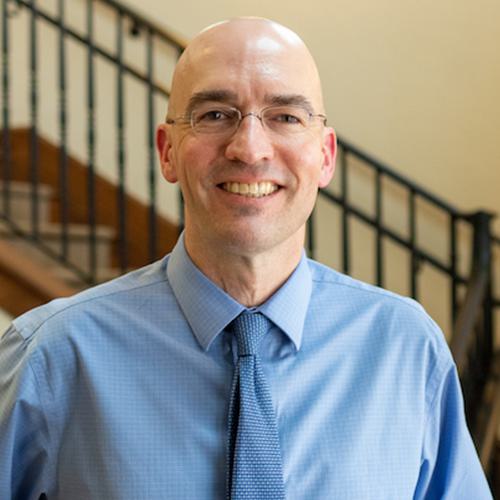 Ray Carter
Director, Center for Independent Journalism
Ray Carter is the director of OCPA's Center for Independent Journalism. He has two decades of experience in journalism and communications. He previously served as senior Capitol reporter for The Journal Record, media director for the Oklahoma House of Representatives, and chief editorial writer at The Oklahoman. As a reporter for The Journal Record, Carter received 12 Carl Rogan Awards in four years—including awards for investigative reporting, general news reporting, feature writing, spot news reporting, business reporting, and sports reporting. While at The Oklahoman, he was the recipient of several awards, including first place in the editorial writing category of the Associated Press/Oklahoma News Executives Carl Rogan Memorial News Excellence Competition for an editorial on the history of racism in the Oklahoma legislature.