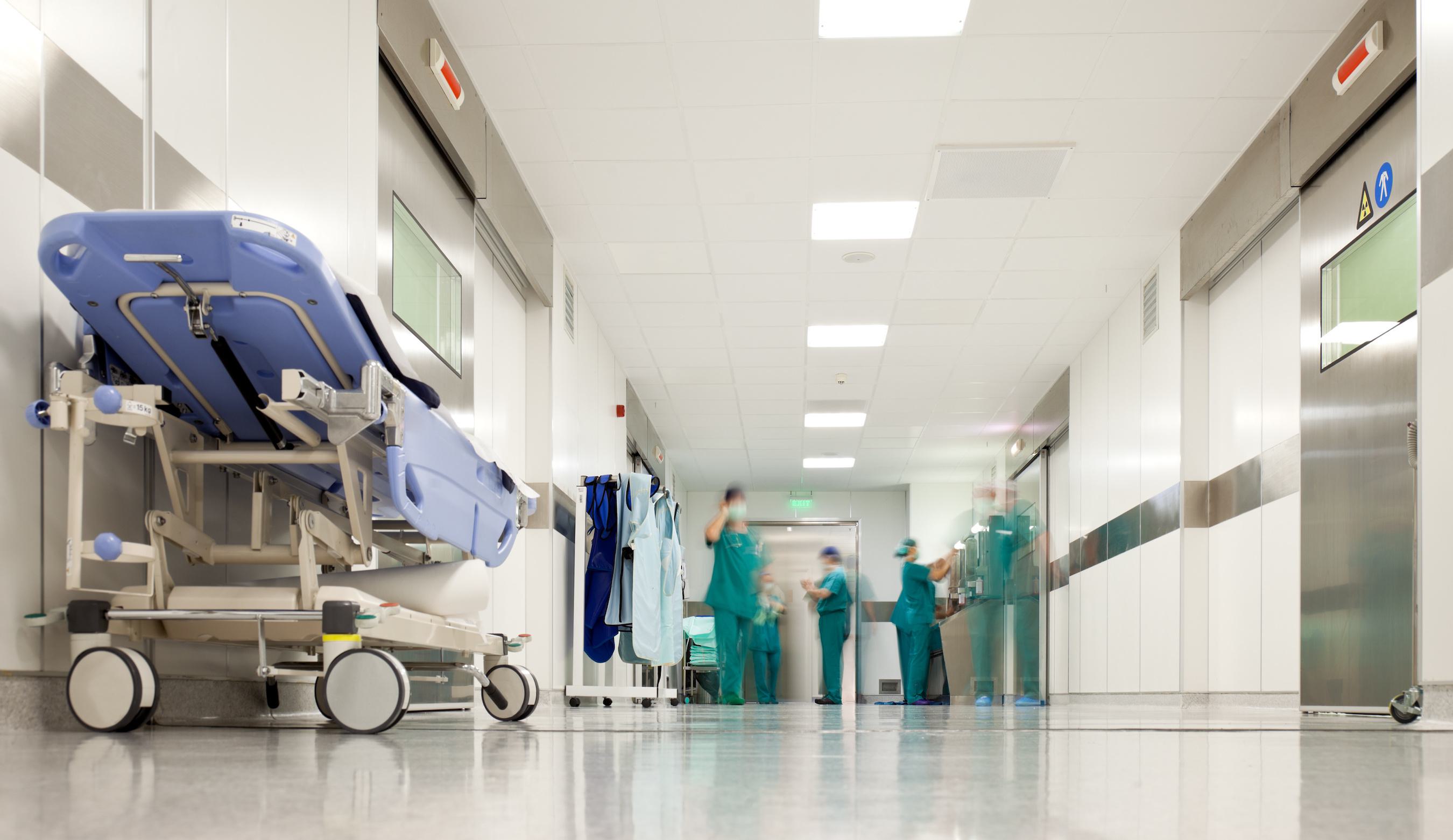 Budget & Tax , Health Care
Ray Carter | August 28, 2019
Does Oklahoma's uninsured rate reflect reality?
Ray Carter
According to the annual America's Health Rankings report, 14 percent of adults in Oklahoma did not have insurance in 2018. That's one of the highest such rates nationally, which was highlighted in a recent meeting of the legislative Healthcare Working Group.

But one Senate leader notes there's reason to think that figure is inflated and does not accurately reflect the share of Oklahomans without health care coverage or access to treatment—because the figure does not include American Indians who can receive care through Indian Health Service (IHS) facilities or other tribal government programs.
"They are counted in the uninsured," said Senate Majority Floor Leader Kim David, R-Porter.
David said she's asked the Oklahoma Health Care Authority for data regarding how many Oklahomans are treated each year through Indian health facilities, but has not yet received that information.
"It would be nice to have those numbers," David said, "but I don't have them yet."
The answer to David's question could have significant impact on a debate now underway at the Oklahoma Capitol: whether or not to expand the state's Medicaid welfare program to include able-bodied individuals earning up to 138 percent of the federal poverty level. It is estimated Medicaid expansion would add up to 628,000 able-bodied adults to state welfare rolls and directly cost Oklahoma taxpayers $374 million annually with additional funding coming from federal tax payments.
Proponents of expansion argue that direct taxpayer subsidies would be more cost effective than the cost-shifting that now occurs when uninsured individuals use a hospital or emergency room. But if many of the state's uninsured already have access to health care through Indian Health Service facilities or other alternatives, that argument loses much of its potency.
There is no doubt that some share of Oklahoma's uninsured can access the Indian Health Service system. It's just a question of how many.
On its site, the Henry J Kaiser Family Foundation notes that the definition of "uninsured" includes both "those without health insurance and those who have coverage under the Indian Health Service only."
While federal statisticians treat those receiving treatment through the Indian Health System as being effectively uninsured, the architects of the federal Affordable Care Act—which authorized Medicaid expansion—viewed things differently.
Before 2019, U.S. citizens were subject to a federal fine if they failed to obtain health insurance. But the HealthCare.gov website states, "American Indians and Alaska Natives (AI/ANs) and other people eligible for services through the Indian Health Service, tribal programs, or urban Indian programs (like the spouse or child of an eligible Indian) don't have to pay the fee for not having health coverage. This is called having an Indian health coverage exemption."
The federal Indian Health Service, which describes itself as "the principal federal health care provider and health advocate for Indian people," is funded by an annual federal appropriation and collections from other federal programs and private insurance. The agency's budget request is developed in consultation with tribes across the nation.
"I have a real concern about how do you really look at Oklahoma's health care system without coordinating with Indian Health on what they're doing also, and what population they're serving. To just ignore it is absurd. And it looks like that's what we've been doing." —Sen. Kim David, R-Porter
In her area, David noted that the Cherokee, Chickasaw, Choctaw and Creek tribes have all "really started putting some of their money into their health care systems, and upgrading their hospitals and doing things like that, so it should have a positive impact on that population."
On its website, the Chickasaw Nation reports that it offers health services to tribal members that include behavioral health, audiology, psychiatry, cardiology, dental, diabetes care, intensive care, pediatrics, surgical services and more. The Chickasaw Nation also offers a program that provides "tribal citizens assistance with unmet medical care up to $5,000 annually."
The Choctaw Nation reports that its Choctaw Nation Health Care Center is "a state-of-the-art 152,894 square foot facility consisting of 44 inpatient beds including 12 Labor, Delivery, Recovery and Postpartum (LDRP) suites. All hospital rooms are private." The hospital also offers a surgery center, family practice, pediatrics, laboratory, radiology, pharmacy, physical therapy, respiratory therapy, optometry, audiology, dental, a full-service dietary department, 24/7 emergency department and more.
The Choctaw Nation Health Services Authority is described as the "hub of our health system with eight outlying clinics located in Atoka, Broken Bow, Durant, Hugo, Idabel, McAlester, Poteau, and Stigler."
In addition to the hospital and clinics, the tribe also provides other services including a diabetic wellness center, behavioral health and substance abuse programs, residential treatment facilities, and fitness centers.
Those eligible for services are individuals with "a CDIB card (Certificate Degree of Indian Blood), a Membership card, or letter of descendancy from a federally recognized tribe."
On its website, the Cherokee Nation reports that its Cherokee Nation Health Services "is the largest tribally-operated health system in the country and offers a variety of services to Cherokee Nation citizens, as well as citizens of other federally recognized tribes." The tribe operates eight health centers and W.W. Hastings Hospital within the tribe's 14-county jurisdiction. On the Hastings campus a 469,000 square foot outpatient health facility is also scheduled to open. The tribe offers a wide range of medical services to its members.
If many Oklahomans counted as uninsured are currently accessing care through such facilities, adding those individuals to the state's Medicaid program would result in spending taxpayer dollars to provide health coverage to many people who already have access to care, David noted.
It appears a substantial number of Oklahomans currently eligible to receive care through tribal entities could be among those placed on Medicaid through expansion. According to the Self-Governance Communication and Education tribal consortium, more than 42,000 American Indians in Oklahoma could be added to state Medicaid rolls if the program is expanded to able-bodied adults with incomes up to 138 percent of the federal poverty level, based on 2015 figures. Including American Indians who would not qualify for Medicaid even under an expansion program, the Self-Governance Communication and Education consortium's estimates suggest that nearly one-in-five Oklahomans counted as uninsured today may be eligible for IHS/tribal services.
"I have a real concern about how do you really look at Oklahoma's health care system without coordinating with Indian Health on what they're doing also, and what population they're serving," David said. "To just ignore it is absurd. And it looks like that's what we've been doing."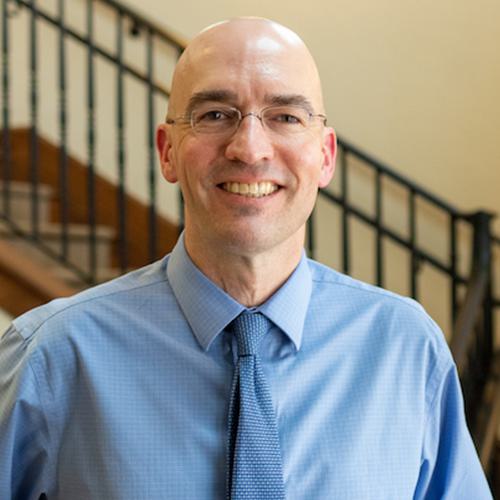 Ray Carter
Director, Center for Independent Journalism
Ray Carter is the director of OCPA's Center for Independent Journalism. He has two decades of experience in journalism and communications. He previously served as senior Capitol reporter for The Journal Record, media director for the Oklahoma House of Representatives, and chief editorial writer at The Oklahoman. As a reporter for The Journal Record, Carter received 12 Carl Rogan Awards in four years—including awards for investigative reporting, general news reporting, feature writing, spot news reporting, business reporting, and sports reporting. While at The Oklahoman, he was the recipient of several awards, including first place in the editorial writing category of the Associated Press/Oklahoma News Executives Carl Rogan Memorial News Excellence Competition for an editorial on the history of racism in the Oklahoma legislature.