Education , Economy
Ray Carter | August 31, 2022
K-12 failures create economic headwinds for Oklahoma
Ray Carter
The failures of Oklahoma's K-12 public-school system are a significant negative factor holding back economic growth and job creation in the state, based on data presented to lawmakers during a study conducted this week.
Allison D. Garrett, chancellor for the Oklahoma State System of Higher Education, told lawmakers that Oklahoma high-school graduates are largely unprepared for college in English, math, reading, and science.
"Right now, 14 percent of our high-school graduates are coming from high school ready to study at the college level in all four areas—which means 86 percent of them are not," Garrett said. "And, as I said, we do spend a lot of our time working to level those students up."
The results are even worse when it comes to meeting the ACT benchmarks for science, technology, engineering, and math (STEM) fields. In that category, just 9 percent of Oklahoma high-school graduates are prepared.
Students who leave high school unprepared for college are much less likely to obtain a college degree. And Oklahoma trails most states in degree attainment.
"On the average, the working-age population has about one-third with a bachelor's degree," Garrett said. "In Oklahoma, we're just over one-quarter with a bachelor's degree."
Only six states have a lower share of college-degree holders than Oklahoma, according to data that Garrett presented to lawmakers.
The economic ripple effects of a subpar K-12 education increase over time. Students who finish high school unprepared for college are not only less likely to get a degree, but also earn less.
Garrett noted the annual earnings of an Oklahoma high-school graduate averages $31,766, compared to $47,828 for someone with a bachelor's degree.
And, she noted, most of the state's highest-paying critical occupations now require a college degree. Overall, 66 of 100 critical occupations require at least an associate's degree, including the 10 highest-paying occupations.
Although K-12 officials have blamed poor academic outcomes on funding, Oklahoma's K-12 system has been flush with cash in recent years.
In a debate during this year's legislative session, House Speaker Pro Tempore Kyle Hilbert, R-Bristow, noted that lawmakers had "increased funding to public schools 33 percent" in the last six years and said that Oklahoma public schools "have more money than they've ever had in the history of the state, and it's not even close."
In addition to the dramatic increase in state funding, Oklahoma's K-12 schools have also received more than $2 billion combined in federal bailout funding related to COVID since 2020, and there are few restrictions on how schools can use those funds.
For some business leaders, the fact that most Oklahoma high-school graduates leave school unprepared is cause for frustration.
"I do not understand why 15 percent of Oklahoma high-school graduates are college-ready in English, math, reading, and science," said Brook Simmons, president of the Petroleum Alliance of Oklahoma. "It should be 100 percent, as we all know."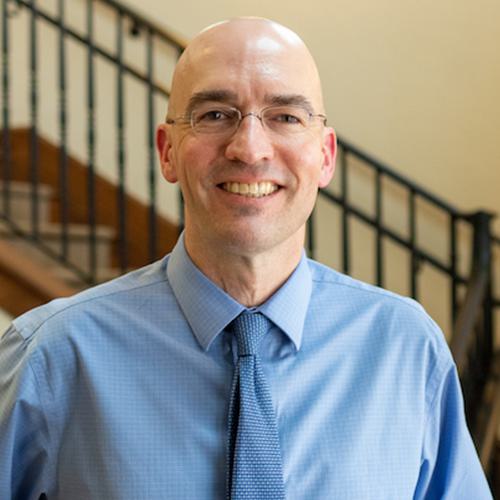 Ray Carter
Director, Center for Independent Journalism
Ray Carter is the director of OCPA's Center for Independent Journalism. He has two decades of experience in journalism and communications. He previously served as senior Capitol reporter for The Journal Record, media director for the Oklahoma House of Representatives, and chief editorial writer at The Oklahoman. As a reporter for The Journal Record, Carter received 12 Carl Rogan Awards in four years—including awards for investigative reporting, general news reporting, feature writing, spot news reporting, business reporting, and sports reporting. While at The Oklahoman, he was the recipient of several awards, including first place in the editorial writing category of the Associated Press/Oklahoma News Executives Carl Rogan Memorial News Excellence Competition for an editorial on the history of racism in the Oklahoma legislature.