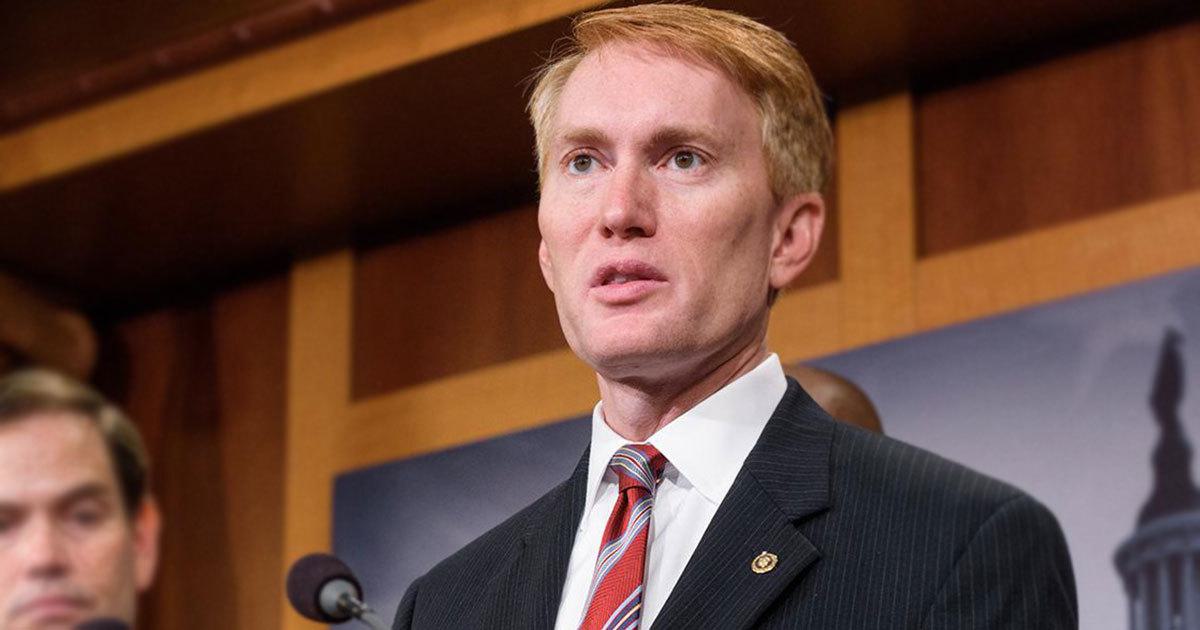 Budget & Tax , Economy
Ray Carter | April 1, 2020
Lankford: Federal bill for stabilization, not stimulus
Ray Carter
In 2009, as the Great Recession roiled the economy, Congress responded with an enormous "stimulus" package that supporters claimed would reignite economic growth. However, the $2 trillion legislation recently passed by Congress has more modest goals, according to U.S. Sen. James Lankford.
"That's not what this is," said Lankford, R-Oklahoma City. "This is trying to stabilize individuals in their job during this time until we can get on the other side of this virus, until we can develop testing, until we can develop treatments, until we can get to a vaccine. The target was for small businesses to be able to keep their employees and to be able to keep their businesses."
Lankford made those comments Tuesday during a telephone town hall that focused primarily on COVID-19/coronavirus.
He noted the recently passed federal legislation will provide $1,200 per person to individuals earning up to $75,000 and $2,400 for joint filers earning up to $150,000. An additional $500 per child will also be provided. Payments phase out for families earning more than $200,000.
At the same time, all businesses or nonprofits with 500 or fewer employees will be eligible for forgivable loans that operate like grants, Lankford said. The "payroll protection program" grants will cover the cost of all employee payroll and health care expenses at a company, and can also be used for utility and lease payments "to keep the business intact, to be able to keep them going, for a little over two months," Lankford said.
Companies that have reduced their workforce can hire those individuals back and use the federal funding to cover the employees' payroll costs, Lankford said.
The federal loan will be forgiven if a company maintains its workforce, he said.
"If the employer lays people off, they can't get that grant," Lankford said. "They have to be able to maintain their employees there."
People who worked retail or as wait staff at restaurants are not covered by traditional unemployment insurance in many instances because they are not technically terminated. The grant program provides a way to keep those individuals employed, he said.
"Those individuals haven't really been laid off, they just don't have hours," Lankford said, "but we wanted to be able to keep them connected, so they keep their healthcare, so they keep connected to their business."
That program will also be available to self-employed individuals who have been ordered to close their doors by local governments, although Lankford said the forms for the self-employed may not be available for another week or so.
Participating businesses will not have to provide collateral.
"The goal is not to be able to have you pay that loan back," Lankford said. "The goal is for you to be able to pay your employees. If you pay your employees during that time period—or if you're just a single individual that's in it, cover your own salary on it—it covers it for about eight or nine weeks."
If all current employees are still employed by June 30, the entirety of the loan will be forgiven. The maximum loan provided will be for 2.5 times a business' average monthly payroll, Lankford said.
Unlike traditional unemployment insurance payments, which are taxable, salaries funded by the federal loan/grant program will not be subject to taxation next year, Lankford said.
The legislation also includes aid for businesses with more than 500 employees. However, for those companies, the federal government is providing only low-interest loans.
"It's not a bailout for them," Lankford said. "It doesn't pay for all their staff. It provides them loans."
Some officials have been frustrated by what they allege has been a slow government response to COVID-19, but Lankford sees things differently.
"There's been some frustration to say, 'Why hasn't there been more testing faster?'" Lankford said. "Interestingly enough, four months ago the word COVID-19 did not even exist. In fact, it's only been three weeks that there's been anyone diagnosed in Oklahoma with COVID-19. It seems like it's been forever, but it was March 7."
The changes enacted to address the virus have occurred at breakneck speed, he said.
"This has all moved extremely fast," Lankford said. "A lot of people have geared up in a lot of places to provide all the tests—a large number of tests and … different types of tests—in a very short period of time."
He noted $8 billion in federal funding has been provided for virus research and development of new testing systems. Lankford said human trials are already underway on two potential vaccines, but noted months of work remain before those can be proven effective and ready to distribute.
"You can't short-circuit that because we're looking for safety and for effectiveness of it," Lankford said.
However, he said federal law has now been changed to allow simultaneous manufacture of those vaccines while trials are underway.
"That has not been done before, but we are trying it this time to be able to speed a vaccine out faster than it would normally come," Lankford said.
The risk of doing both testing and manufacture at the same time is that if a vaccine is proven unsafe or ineffective during testing, "then you have to throw it all away from the manufacturing," Lankford said. "But if it is safe and effective, we can quickly get it out and get it to the American people so we can get a vaccine."
Lankford said a simple blood test will soon be available that allows identification of people who have already had COVID-19 but experienced mild systems and did not realize they had the disease. That will enable governments to lift many restrictions on that now-immune share of the population.
The senator also noted that private industry has stepped in to fill many gaps, including shortages of personal protective equipment (PPE) for medical providers.
"We have furniture companies and we have mattress companies that have shifted over and said we're going to set aside our manufacturing and mattresses right now and we're going to focus in on simple cotton masks," Lankford said.
Those private entities include companies such as Mathis Brothers, which is producing more than 1,000 cloth masks each day in its mattress factory, and Pauls Valley-based Covercraft, which is producing gowns and masks for healthcare workers.
Lankford said Oklahoma has also received its full portion of the national stockpile of PPE for medical providers.
The shortage of PPE was driven by international demand and the fact that many materials are produced in China, where the virus originated.
"In January, China just shut down and said, 'We will not allow the shipment out of the country—personal protective equipment—we're going to seize all of that to be able to use in China,'" Lankford said. "Suddenly, that put everyone behind in receiving everything in the United States in February, and then we got to the backlog that we're in right now."
Lankford suggested major changes in the nation's supply chain may occur because of COVID-19 and China's role in the virus' spread.
"We have a lot of lessons that we have learned as a nation about our supply chain, especially our medical supply chain," Lankford said. "And when this is all over there will be a lot of conversation about what do we do to maintain a great supply in each location, what do we do to maintain a greater national supply, and what do we do to maintain a greater domestic supply of all these things."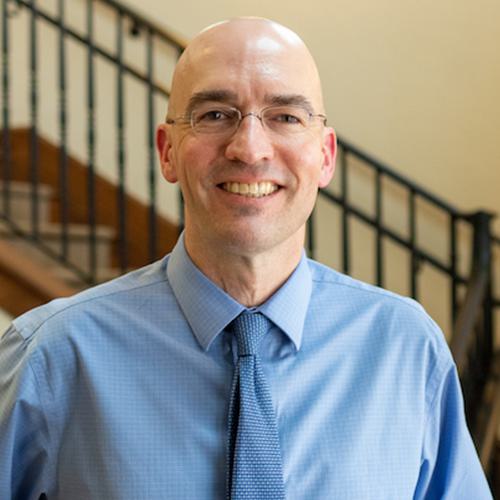 Ray Carter
Director, Center for Independent Journalism
Ray Carter is the director of OCPA's Center for Independent Journalism. He has two decades of experience in journalism and communications. He previously served as senior Capitol reporter for The Journal Record, media director for the Oklahoma House of Representatives, and chief editorial writer at The Oklahoman. As a reporter for The Journal Record, Carter received 12 Carl Rogan Awards in four years—including awards for investigative reporting, general news reporting, feature writing, spot news reporting, business reporting, and sports reporting. While at The Oklahoman, he was the recipient of several awards, including first place in the editorial writing category of the Associated Press/Oklahoma News Executives Carl Rogan Memorial News Excellence Competition for an editorial on the history of racism in the Oklahoma legislature.