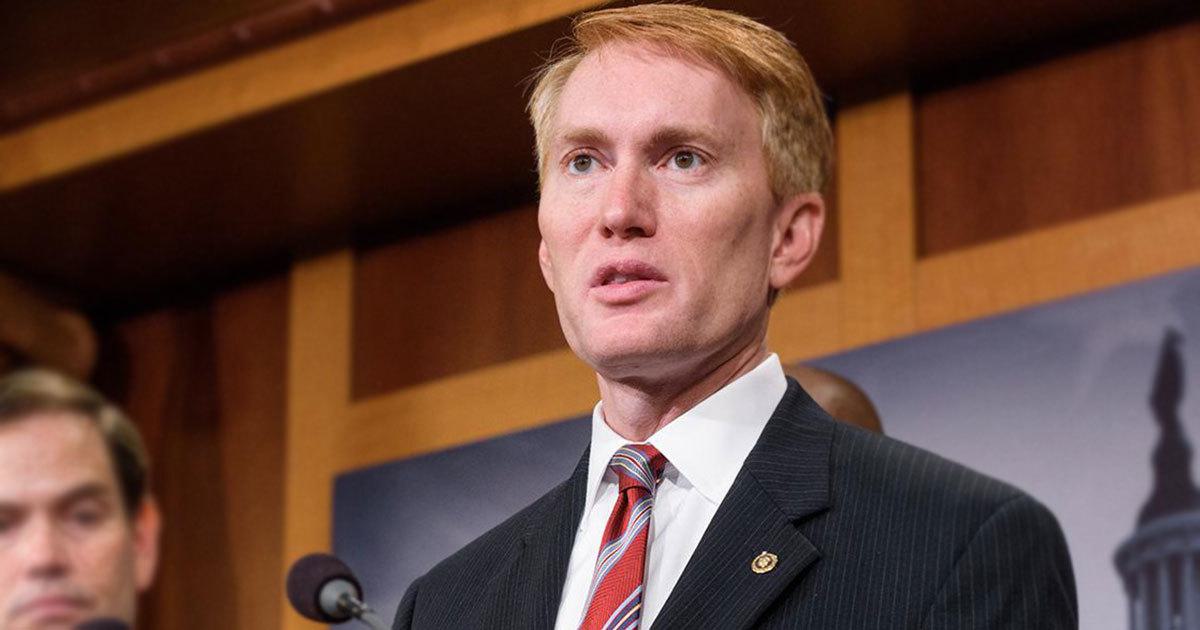 Economy , Culture & the Family
Ray Carter | April 30, 2020
Lankford keeps focus on China
Ray Carter
It is well known COVID-19 originated in Wuhan, China. What's less well known is that much online misinformation about the virus is also coming from China, according to U.S. Sen. James Lankford.
"The Russians, the Chinese, and the Iranians are all creating fake information on COVID-19 and what's happening globally, and bringing it specifically to the United States, creating these fake stats, these fake pieces that they can put out, or false stories that they can post in different segments to see if they can get people to repeat it," said Lankford, R-Oklahoma City.
Lankford made those comments during a recent virtual town hall that also included Gov. Kevin Stitt.
Lankford said many fake COVID-19 stories posted on social media are designed to look like they originated from a well-known news source in the United States, including television networks.
"There are foreign actors that are absolutely creating fake stories and feeding that into the American system," Lankford said. "They are trying to destabilize. This has been the Russian playbook for a long time, but the Chinese are ticked off because the American government is labeling this—not as a Chinese virus—but labeling where it came from and saying there is a responsibility. Because the World Health Organization and because China did not get this information out early, the entire world was slow in responding to that. China is ticked off about that and so they're pushing back to kind of create this false stir in the United States."
Oklahoma's junior senator has been increasingly vocal about the need to reassess the U.S. ties with China in light of problems highlighted by the spread of COVID-19, including China's role in crucial supply chains.
Oklahoma, like many states, has struggled to obtain N95 respirator masks for medical personnel. That problem is also tied to China.
"Predominantly, those are manufactured in China," Stitt said on the town hall event with Lankford, "and we're all kind of running after that same supply."
Lankford noted that in January China seized the supply of protective equipment manufactured by American firms in that country to use for China's own COVID-19 response. That seizure created a worldwide supply shortage.
"China took those and said, 'You can't ship those out. You've got to be able to leave them here because we're going to need them in massive numbers,'" Lankford said. "That put the United States behind. That put the rest of the world behind and it exposed a vulnerability that we have that we better learn the lesson of—that we've got to be able to bring a lot of this manufacturing back home."
Domestic manufacturing has stepped in to produce those supplies in the pandemic, but Lankford said policymakers must focus on ways to sustain that production once the COVID-19 event has subsided.
"Things may cost a little bit more, but if we lose that ability to be able to have something that costs 10 cents more, but we can get it at the time that we need it, we've got to be able to do that and be able to figure out how best to accomplish that," Lankford said.
Lankford said "a lot of lessons" have been learned during the pandemic.
"One of those will certainly be the issue of protective equipment—N95, critical minerals," Lankford said. "A lot of our prescription drugs are not made in China, but the precursor chemicals used in those prescription drugs are manufactured in China, so we have got to be able to get that manufacturing back here."
Lankford has taken several steps in recent weeks that focus on China.
Lankford, as part of a bicameral coalition of more than 50 other lawmakers, recently sent a letter to Senate and House leadership requesting that no COVID-19 relief funds be appropriated to China's state-run bioagent laboratory, the Wuhan Institute of Virology (WIV).
In their letter, lawmakers noted that reports indicate the WIV has received U.S. taxpayer dollars from the National Institutes of Health (NIH) for "secretive and dangerous laboratory research," including research that "involves capturing and handling coronavirus-infected bats from the same caves COVID-19 is believed to have originated from."
"We're sure you agree that taxpayers' money should not be sent to a dangerous Chinese state-run bioagent laboratory that lacks any meaningful oversight from U.S. authorities and is run by adversaries with a history of lab leaks, including SARS, and deception about the causes and extent of deadly disease outbreaks, including COVID-19," the letter stated. "Although President Trump has stated that his administration 'will end that grant quickly,' we hope to ensure that WIV will not receive federal funds in any future spending packages."
Lankford has also filed legislation to increase transparency when colleges have agreements with Confucius Institutes. Those institutes, embedded on many college campuses including the University of Oklahoma, are substantially controlled by the Chinese government.
"The Confucius Institutes are directly funded and overseen by the Communist Party of China (CPC), whose suppression of human rights and malign activities around the world warrants a strong response from the U.S.," Lankford said. "The fact that they are invited onto numerous college campuses around the U.S. is concerning and should be addressed."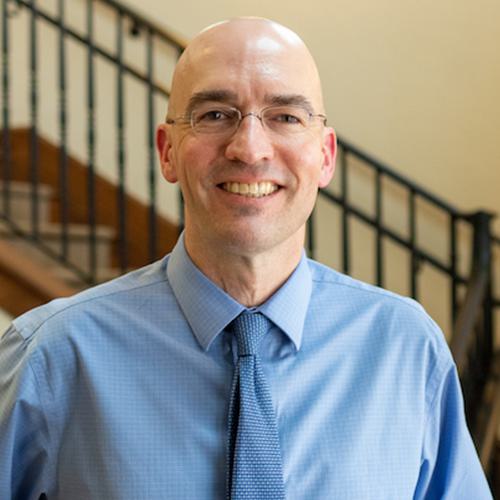 Ray Carter
Director, Center for Independent Journalism
Ray Carter is the director of OCPA's Center for Independent Journalism. He has two decades of experience in journalism and communications. He previously served as senior Capitol reporter for The Journal Record, media director for the Oklahoma House of Representatives, and chief editorial writer at The Oklahoman. As a reporter for The Journal Record, Carter received 12 Carl Rogan Awards in four years—including awards for investigative reporting, general news reporting, feature writing, spot news reporting, business reporting, and sports reporting. While at The Oklahoman, he was the recipient of several awards, including first place in the editorial writing category of the Associated Press/Oklahoma News Executives Carl Rogan Memorial News Excellence Competition for an editorial on the history of racism in the Oklahoma legislature.