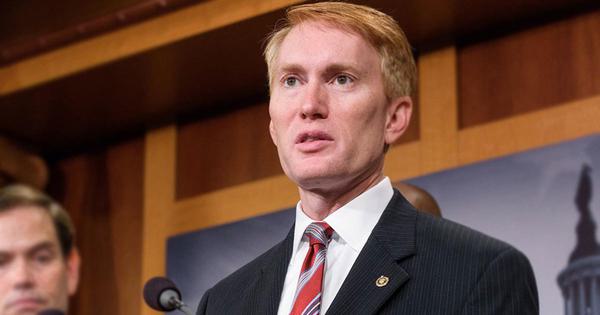 Education
Lankford seeks action on Chinese Communist role in schools
Ray Carter | August 31, 2023
U.S. Sen. James Lankford, R-Oklahoma City, is among 18 members of the U.S. Senate calling for a nationwide audit to "determine how much funding from hostile foreign governments has flowed into America's K-12 schools."
The senators are calling for that review after a recent report by Parents Defending Education found that at least seven school districts nationwide have "contracts that show Confucius Classrooms, or other Chinese government-backed programing, are still in operation" at those schools, including in the Tulsa school district in Oklahoma.
Parents Defending Education found that since 2009 there have been 143 schools across 34 states and Washington, D.C. that were affiliated with Confucius Institutes, which federal officials concluded were propaganda entities that promoted the goals of the Chinese Communist Party (CCP).
"The CCP is the greatest threat to America's security today," wrote Lankford and 17 other senators in an Aug. 29 letter sent to U.S. Secretary of Education Miguel Cardona. "The CCP's involvement in the K-12 education system further demonstrates how far the Chinese government is willing go to expand its influence and promote its authoritarian agenda. We cannot sit idle and allow this expansion of CCP propaganda. Parents deserve transparency and policymakers must know the extent of the problem so we can work on solutions to protect both our students and our national security."
The letter asked the U.S. Department of Education to "conduct a thorough, nationwide audit to determine how much funding from hostile foreign governments has flowed to America's K-12 schools" and "analyze the extent to which other hostile foreign governments" may have "already gained access to our K-12 schools."
Confucius Institutes, which were touted as providing Chinese language programming to U.S. public school students, were once run by the Hanban, a Chinese government agency. The Hanban was subsequently renamed the Ministry of Education Center for Language Exchange and Cooperation (CLEC), and spun off a separate organization, the Chinese International Education Foundation (CIEF), that now funds and oversees Confucius Institutes and many of their replacements.
In August 2020, the U.S. Department of State declared that the Confucius Institute U.S. Center was a foreign mission of the People's Republic of China, saying that designation recognized the Confucius Institute U.S. Center "for what it is: an entity advancing Beijing's global propaganda and malign influence campaign on U.S. campuses and K-12 classrooms. Confucius Institutes are funded by the PRC (People's Republic of China) and part of the Chinese Communist Party's global influence and propaganda apparatus."
That prompted many colleges and public K-12 school districts to end their relationships with Confucius Institutes, but some remain in place in slightly altered form.
The Parents Defending Education report noted that Carver Middle School, in Tulsa Public Schools, originally became a "Confucius School" through Hanban.
The report said some school districts today "mask Chinese government funding through third-party nonprofit entities. Such is the case in schools in Oklahoma, Texas, and North Carolina."
The Parents Defending Education report stated that Tulsa Public Schools' Board of Education "has a contract with the Confucius Classroom Coordination Offices through the International Leadership of Texas Global."
In response to a request for comment on the Parents Defending Education report, a spokesperson for the Tulsa school district recently defended the school's continued participation, saying that one teacher in the Tulsa district "participates in professional development from the International Leadership of Texas program, which partners with Confucius Classroom. The teacher's salary and adopted instructional resources are fully paid for by Tulsa Public Schools."
"Students benefiting from our teacher's supplementary professional development with the International Leadership of Texas have achieved high honors in the past year, including placing in the Oklahoma Chinese Speech competition and the National Chinese Speech Contest," the Tulsa Public Schools statement said.
The University of Oklahoma had a Confucius Institute on campus starting in 2006 that was shuttered in recent years. Among other things, the OU Confucius Institute provided "teaching materials, funding to support teaching staff, and tools for Chinese language and culture programs" in K-12 schools around the state, including in the Oklahoma City, Tulsa, Edmond, Norman, Putnam City, Enid, Jenks, Bixby, Union, Owasso, Muskogee, Fort Gibson, Crescent, Lawton and Comanche school districts.
In addition to the federal review sought by Lankford and his colleagues, state officials are also reviewing potential Chinese government influence in Oklahoma public schools.
During the most recent meeting of the State Board of Education, the group voted to require all Oklahoma school districts to report to the state any funding received directly or indirectly from foreign governments, including money funneled by a foreign government to a school through nonprofit entities.
"I have recently been very concerned as we have found out about Tulsa Public School district funding some programs through the Chinese Communist Party that they allowed at their school," said State Superintendent of Public Instruction Ryan Walters. "This is pure propaganda meant to undermine our American institutions. Under no circumstances should a child in Oklahoma schools be exposed to indoctrination that is funded by our foreign adversaries."
Walters said lawmakers may file legislation next year to prevent Oklahoma schools from accepting money and curriculum from foreign governments.
"I believe it is of the utmost importance that our parents know that when your kids attend our public schools, they will not be under the influence of a regime that is there and dedicated to undermining American institutions," Walters said.
In addition to Lankford, the other lawmakers calling for a nationwide review of Chinese government influence in public schools include U.S. Sen. Tim Scott (R-SC); Health, Education, Labor, and Pensions (HELP) Committee Ranking Member Bill Cassidy, M.D. (R-LA); Senate Foreign Relations Committee Ranking Member Jim Risch (R-ID); and U.S. Sens. John Barrasso (R-WY), John Cornyn (R-TX), Tom Cotton (R-AR), Kevin Cramer (R-ND), Joni Ernst (R-IA), Chuck Grassley (R-IA), Roger Marshall (R-KS), Mitt Romney (R-UT), Marco Rubio (R-FL), Eric Schmitt (R-MO), Rick Scott (R-FL), John Thune (R-SD), Tommy Tuberville (R-AL), and J.D. Vance (R-OH).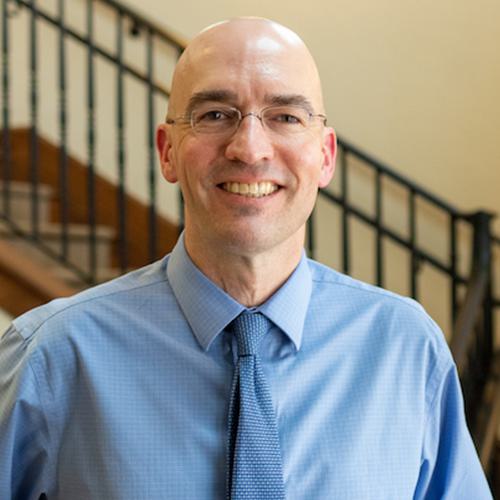 Ray Carter
Director, Center for Independent Journalism
Ray Carter is the director of OCPA's Center for Independent Journalism. He has two decades of experience in journalism and communications. He previously served as senior Capitol reporter for The Journal Record, media director for the Oklahoma House of Representatives, and chief editorial writer at The Oklahoman. As a reporter for The Journal Record, Carter received 12 Carl Rogan Awards in four years—including awards for investigative reporting, general news reporting, feature writing, spot news reporting, business reporting, and sports reporting. While at The Oklahoman, he was the recipient of several awards, including first place in the editorial writing category of the Associated Press/Oklahoma News Executives Carl Rogan Memorial News Excellence Competition for an editorial on the history of racism in the Oklahoma legislature.