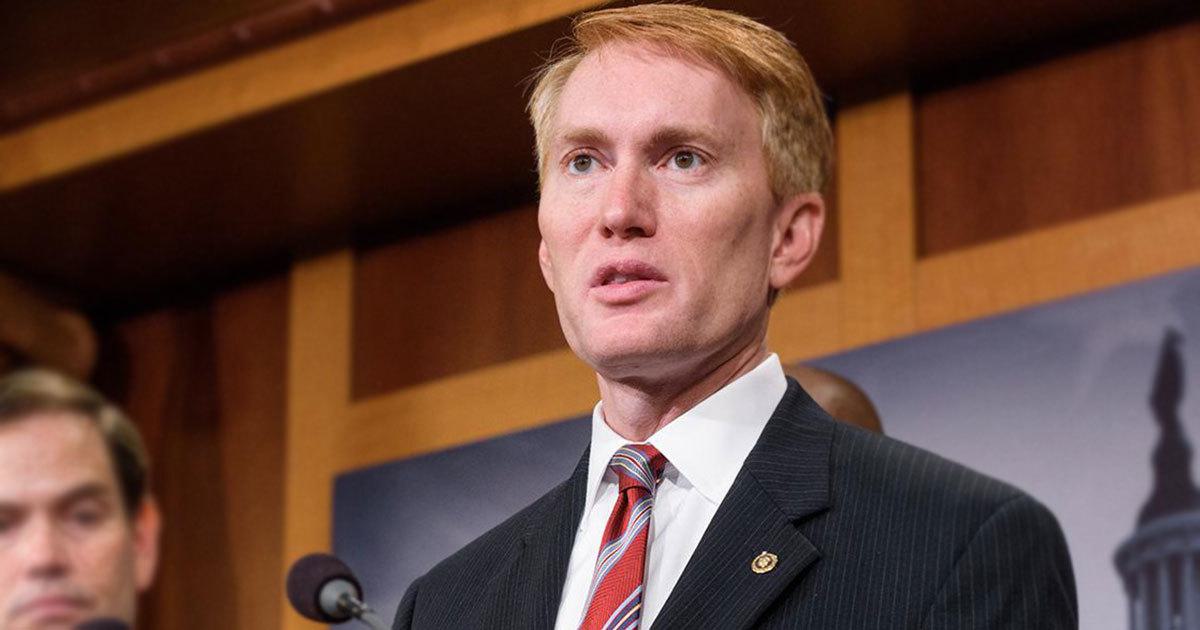 Culture & the Family
Ray Carter | December 17, 2020
Lankford: Voter fraud concerns are justified
Ray Carter
Following the 2016 presidential election, reports of Russian efforts to interfere in the U.S. election process prompted numerous congressional investigations and bipartisan efforts to better protect election security, U.S. Sen. James Lankford noted.
But the Oklahoma City Republican sees less interest in addressing many concerns raised about election integrity following the 2020 presidential election—even though he said those concerns are just as valid.
"After this election, all kinds of issues have come up and said there are potentials for problems, and everyone seems to be saying, 'Move on,'" Lankford said. "The only reason I can think that that would be different was because the election outcomes seem to be different. And one side is now saying, 'Let's just move on and ignore this."
Lankford made his comments during a U.S. Senate Homeland Security and Governmental Affairs Committee hearing titled "Examining Irregularities in the 2020 Election."
He noted Oklahoma was one of 27 states that concluded vote-counting on the night of the election.
"There was much less opportunity for accusations of fraud because all of our ballots were in," he said.
In contrast, a week after the date of the presidential election he noted officials in other states were "saying things like, 'We don't know how many more ballots there are left to count.'"
He said such a lengthy process and officials' professed uncertainty "gives opportunity for fraud and questions and problems."
Lankford said it is "reasonable" to question if the election system in such states is secure, and to question many other practices witnessed during the 2020 election in various states.
"It's reasonable to be able to ask if people can drift around and gather ballots from other people and do ballot harvesting—and in some states that's legal," Lankford said. "Does that provide an opportunity for fraud? I think the obvious answer is yes."
He said it is reasonable to ask if fraud potential exists "if you mail a ballot to everyone in the state even if they didn't ask for it," adding that concerns are especially valid if "the state did not first purge or verify those addresses and they sent thousands of ballots to people that no longer live there."

"All in all, our experts identified over 130,000 unique instances of voter fraud in Nevada. But the actual number is almost certainly higher."
Lankford said he has spoken with one Nevada resident who had multiple ballots mailed to that individual's residence "for people that no longer live there."
"That's a problem, and we should at least admit that's a problem," Lankford said. "And for some reason the other side was very focused on, 'We've got to fix the potential for problems from 2016,' but in 2020 when there is potential for problems in things that have been shown, everyone seems to say, 'Move along. Let's not discuss this."
During the hearing, Jesse R. Binnall, a partner in the Harvey & Binnall, PLLC law firm, testified that in Nevada more than 42,000 people voted more than once, saying officials developed that figure by "reviewing the list of actual voters and comparing it to other voters with the same name, address, and date of birth."
Binnall said at least 1,500 dead people are recorded as voting in Nevada, "as shown by comparing the list of mail voters with the social security death records." Another 19,000 people voted "even though they did not live in Nevada," he said, adding that those voters were identified "by comparing the lists of voters with the U.S. Postal Service's National Change of Address database, among other sources."
Binnall also said about 8,000 people voted in Nevada "from nonexistent addresses," based on cross-referencing voters with the Coding Accuracy Support System, and that more than 15,000 votes "were cast from commercial or vacant addresses" with that estimate devised by analyzing official U.S. Postal Service records "that flag nonresidential addresses and addresses vacant for more than 90 days."
"All in all, our experts identified over 130,000 unique instances of voter fraud in Nevada," Binnall said. "But the actual number is almost certainly higher. Our data scientists made these calculations not by estimations or statistical sampling, but by analyzing and comparing the list of actual voters with other lists, most of which are publicly available. To put it simply, they explained their methods so that others could check their work. Our evidence has never been refuted, only ignored."
Lankford noted 30 states participate in the Electronic Registration information Center (ERIC system), which allows election officials to verify if people have moved and are now registered in two different states.
"Only 30 states use that," Lankford said. "Other states are not and even of the 30 states that use it not all of them are actually using it. They are literally on the system but they're not actually purging their rolls when they know there are people that have moved out of their states and have been informed of that. Just this last year in the ERIC system they identified 91,000 people that are registered voters that are dead—91,000 that that one system had recognized."
Given such practices and problems, Lankford said citizens have reason for concern about election security: "There are problems in the system."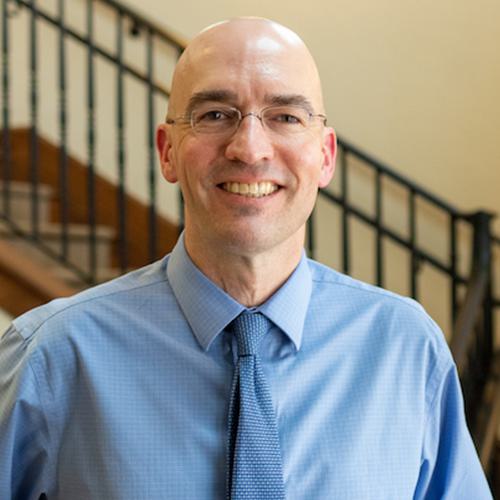 Ray Carter
Director, Center for Independent Journalism
Ray Carter is the director of OCPA's Center for Independent Journalism. He has two decades of experience in journalism and communications. He previously served as senior Capitol reporter for The Journal Record, media director for the Oklahoma House of Representatives, and chief editorial writer at The Oklahoman. As a reporter for The Journal Record, Carter received 12 Carl Rogan Awards in four years—including awards for investigative reporting, general news reporting, feature writing, spot news reporting, business reporting, and sports reporting. While at The Oklahoman, he was the recipient of several awards, including first place in the editorial writing category of the Associated Press/Oklahoma News Executives Carl Rogan Memorial News Excellence Competition for an editorial on the history of racism in the Oklahoma legislature.