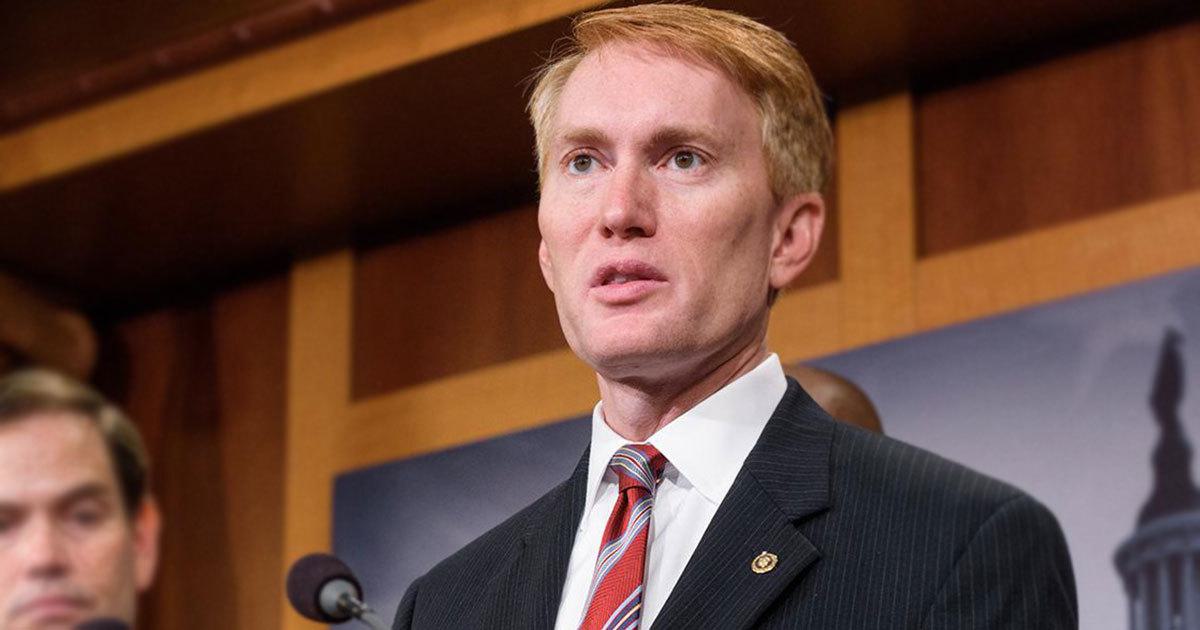 Health Care
Ray Carter | October 10, 2019
Lankford warns Medicaid expansion involves high costs
Ray Carter
If Oklahoma expands its Medicaid program to cover able-bodied adults, as allowed by the federal Affordable Care Act, Oklahoma government will have to either raise taxes or divert money from other programs, U.S. Sen. James Lankford warns.
"No question, if we expand Medicaid in Oklahoma, no one really knows what dollar amount that will mean for Oklahoma," said Lankford, R-Oklahoma City. "It will be a significant amount."
Lankford, who addressed the Medicaid-expansion issue during a recent Oklahoma City appearance hosted by Americans for Prosperity-Oklahoma, noted the federal government is supposed to pay 90 percent of expansion costs, but said paying the state share will still require real tradeoffs.
"Oklahomans will have a pretty significant new bill if they want to do that," Lankford said. "The decision right now, at 23rd and Lincoln down the street, is the decision of are they prepared to be able to find additional tax revenue in other places, not do other programs, to be able to expand Medicaid."
If Oklahoma expands Medicaid, Lankford said it could mean a "pretty significant increase" in federal spending, "much more so than it is for the state. But the federal government has the great benefit of we just print more money. We don't have to worry about having it balance. Oklahoma's government has to figure out how they're going to tax more, what they're going to do less of, because they've got to balance at the end of it."
Oklahoma's junior senator also noted that the Affordable Care Act has not lived up to many promises made by its architects.
"There was a conversation about the Affordable Care Act when it went through: 'That's going to solve the emergency room issue, because more people will have health care and so they will use the emergency room less,'" Lankford said. "Exactly been the opposite. Emergency room use has actually gone up. It did not solve that issue. It sent a message to people that whether you go to the doctor's office or to the emergency room, either one, you're going to get taken care of, so just pick whichever one is more convenient, and there's a shorter line at the emergency room than there is at the doctor's office. And so it's increased that dramatically."
Under the federal Affordable Care Act, better known as Obamacare, states can expand their Medicaid welfare program to include able-bodied individuals earning up to 138 percent of the federal poverty level. An initiative petition effort is now underway to place Medicaid expansion on the ballot. It is estimated that Medicaid expansion would add up to 628,000 able-bodied adults to the state's welfare rolls.
Lankford said he supports making Medicaid a block grant program, which would allow Medicaid programs to be structured differently in each state. Under a block grant, states would receive a fixed amount for Medicaid in exchange for fewer federal strings.
"If you give the states the ability to be able to have more flexibility to be able to take care of people in their states, they can do a lot more with less, because they don't have the bureaucracy that also attaches onto that on the federal side," Lankford said. "That helps not only the federal taxpayer, but also helps individuals within the state get access to health care."
While Republicans have long called for repealing the Affordable Care Act, Lankford noted that many Democrats have effectively joined their GOP colleagues in supporting repeal, with most Democratic presidential candidates other than former Vice President Joe Biden and U.S. Sen. Amy Klobuchar of Minnesota now in support of junking the law.
"The disagreements aren't as strong anymore on the Affordable Care Act," Lankford said. "My Democratic colleagues that say we should do 'Medicare for All,' what they're not saying is that's abolishing Obamacare. Medicare for All is their 'repeal and replace.' They just don't use the words 'repeal and replace.' But I'm amazed at the folks four years ago that said you can't do anything to touch the Affordable Care Act, now when you look at the debate stage, Biden and Amy Klobuchar are the only two defending the Affordable Care Act anymore. Everybody else is like, 'Get rid of it! Let's get Medicare for All.' There's kind of a unanimity of 'hey, that experiment is not working.'"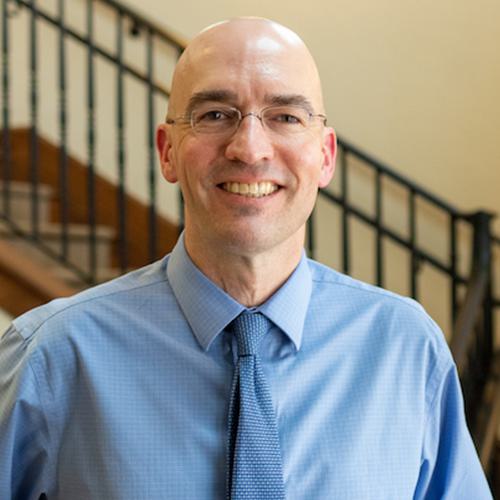 Ray Carter
Director, Center for Independent Journalism
Ray Carter is the director of OCPA's Center for Independent Journalism. He has two decades of experience in journalism and communications. He previously served as senior Capitol reporter for The Journal Record, media director for the Oklahoma House of Representatives, and chief editorial writer at The Oklahoman. As a reporter for The Journal Record, Carter received 12 Carl Rogan Awards in four years—including awards for investigative reporting, general news reporting, feature writing, spot news reporting, business reporting, and sports reporting. While at The Oklahoman, he was the recipient of several awards, including first place in the editorial writing category of the Associated Press/Oklahoma News Executives Carl Rogan Memorial News Excellence Competition for an editorial on the history of racism in the Oklahoma legislature.