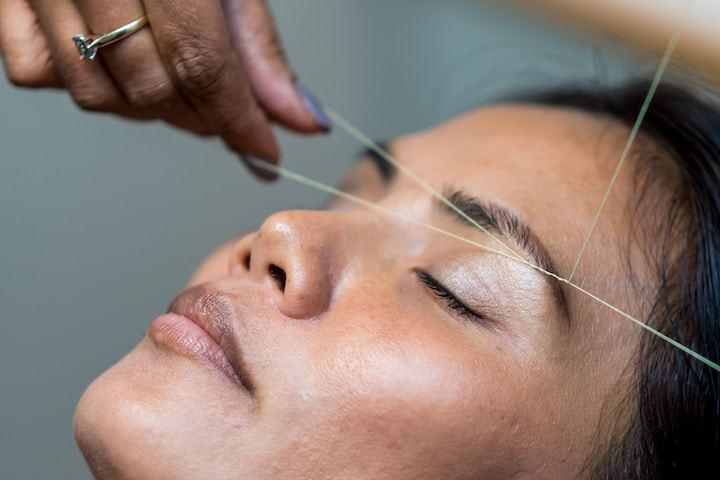 Law & Principles
Ray Carter | February 13, 2020
Lawmakers vote to repeal 'threading' regulation
Ray Carter
"Threaders" remove hair from customers' eyebrows and upper lips using simple thread. The practice does not involve the use of chemicals, heat, or wax. But in Oklahoma, threaders are nonetheless required to obtain a cosmetology license—even though the licensing process includes no training in threading.
Legislation repealing that licensing requirement won easy approval in a Senate committee on Thursday.
"This is in the area of occupational licensure reform, in this case the practice of threading, which is currently under the Cosmetology Board and requires them to have a license, treated as an esthetician, which is expensive and time-consuming and not remotely close to the skill set that they actually practice when they're in the business," said Sen. Adam Pugh, R-Edmond. "So this would remove that licensure requirement."
Under current law, threaders are required to obtain 600 hours of training as part of the licensure process. The listed cost of cosmetology programs in Oklahoma runs between $9,000 and $22,000.
Senate Bill 1540, by Pugh, exempts threading from the provisions of the Oklahoma Cosmetology and Barbering Act. Pugh said the legislation was filed because state authorities have recently threatened some threaders.
"In this room right now is Shazia, one of my constituents, who has a business that has been constantly threatened by the Cosmetology Board," Pugh told lawmakers.
Shazia Ittiq operates a Brow Art 23 franchise at Penn Square Mall in Oklahoma City. She said it is almost impossible to comply with current Oklahoma law because the state Cosmetology Board demands that people "go to a cosmetology school and get a license for cosmetology for something that they don't teach, which doesn't make any sense."
The penalty for violations of the Oklahoma Cosmetology and Barbering Act include fines of up to $500 and jail incarceration.
"For us business owners, if I'd like to hire someone who has a license from here, those people don't know how to thread since it's not being taught," Ittiq said. "And if I try to hire someone who knows how to thread, those people don't have licenses. So I'm in a situation where I can't win, whichever way I go."
Based on the number of publicly advertised outlets that provide threading in Oklahoma, it appears the licensing law has largely been ignored. But Ittiq said that recently changed.
"Last time, somebody came and they threatened me, that they would close my business," Ittiq said. "This is my livelihood. This is my bread and butter."
In response, she began advocating for repeal of the licensing law.
SB 1540 was amended to add an "emergency" clause that will allow the legislation to take effect upon signing by the governor if the measure passes the Legislature with supermajorities. Pugh said the emergency clause was needed so Ittiq "will be able to keep her business."
SB 1540 passed the Senate Business, Commerce and Tourism Committee on an 8-0 vote.
Ittiq said the legislation will give legal certainty to entrepreneurs and their employees.
"I am a licensed cosmetologist, so I am not the one in trouble, but I can't hire someone," Ittiq said. "I have my businesses in the mall, which are open 11 hours a day, seven days a week, and I can't work there by myself. I have to hire someone."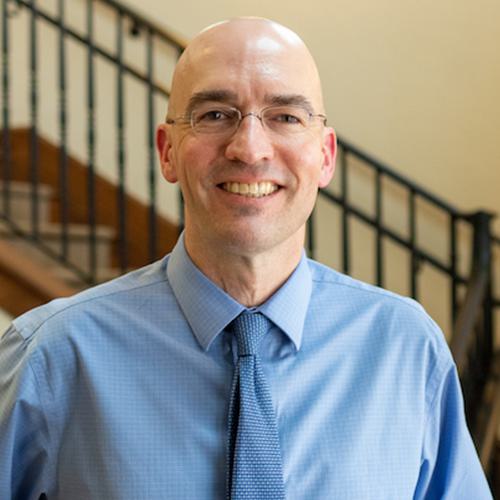 Ray Carter
Director, Center for Independent Journalism
Ray Carter is the director of OCPA's Center for Independent Journalism. He has two decades of experience in journalism and communications. He previously served as senior Capitol reporter for The Journal Record, media director for the Oklahoma House of Representatives, and chief editorial writer at The Oklahoman. As a reporter for The Journal Record, Carter received 12 Carl Rogan Awards in four years—including awards for investigative reporting, general news reporting, feature writing, spot news reporting, business reporting, and sports reporting. While at The Oklahoman, he was the recipient of several awards, including first place in the editorial writing category of the Associated Press/Oklahoma News Executives Carl Rogan Memorial News Excellence Competition for an editorial on the history of racism in the Oklahoma legislature.