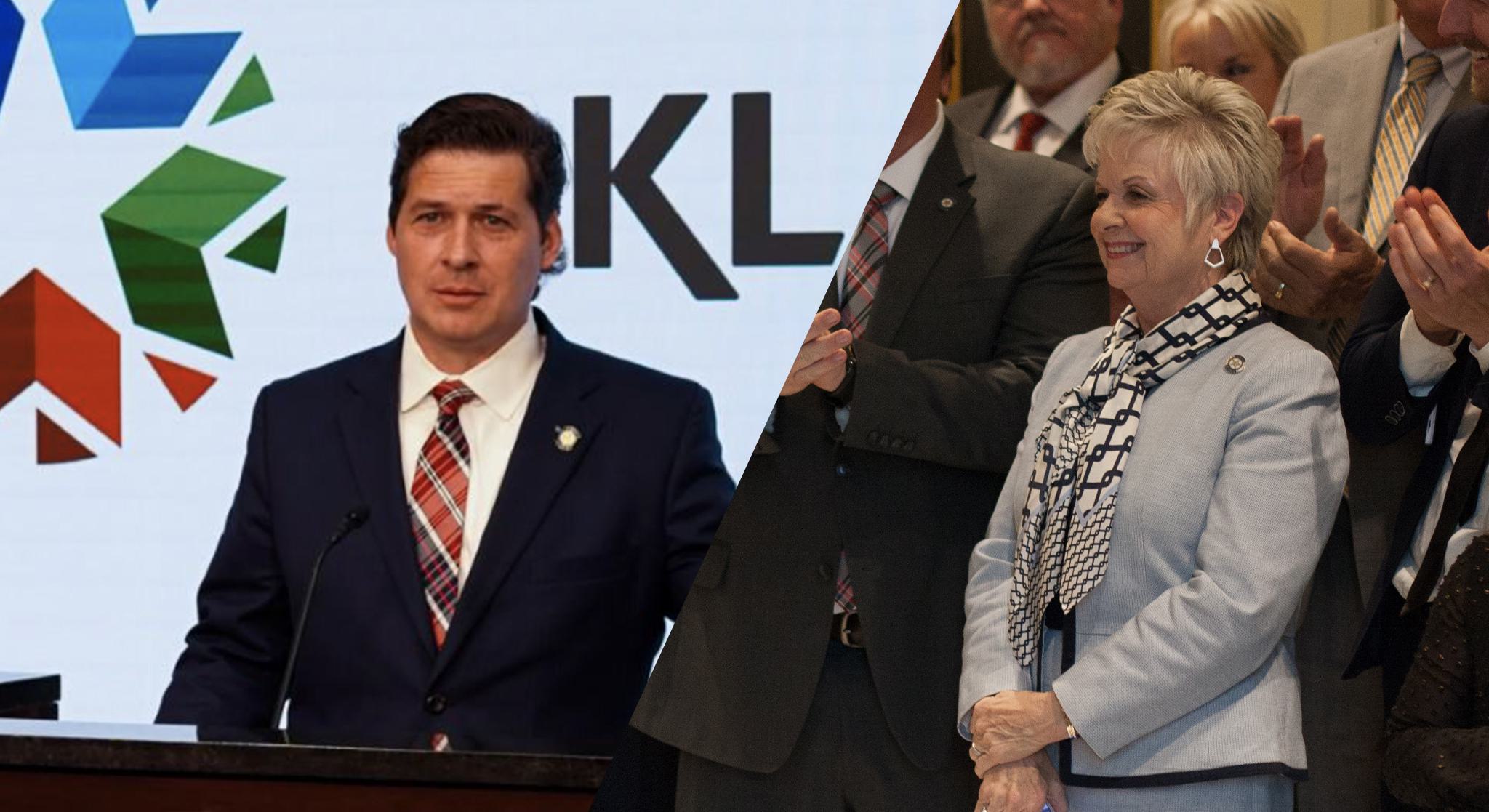 Education
Ray Carter | January 19, 2023
Major school-choice bills filed in Oklahoma
Ray Carter
Oklahoma families across the state could use taxpayer funds to pay for private-school tuition under legislation filed in the state Senate. The bills, if passed, would provide the largest expansion of school-choice opportunity in state history.
"It's time to empower Oklahoma parents to be able to choose the best education for their own children, regardless of their ZIP code or financial circumstances," said state Sen. Julie Daniels, R-Bartlesville. "The Education Freedom Act gives them the tools to make that happen. If we truly want to be a top 10 state, let's give parents, seeking an alternative to their public school, the chance to give their child the best chance for academic success and the promise of a bright future."
"Our goal is to provide Oklahoma parents with a true choice among great educational options that best suit the unique needs of their children," said state Sen. Shane Jett, R-Shawnee. "We can support and improve our local public schools while empowering parents with the flexibility to address their children's unique learning needs. There are valid reasons why some families need an alternative to a local public school. It's a false dichotomy to say, 'You can either support public schools or school choice.' With this legislation, we can do both—empower all Oklahoma families to choose which option works best for their unique educational needs."
Senate Bill 822, by Daniels, would create the Oklahoma Education Freedom Act.
Senate Bill 943, by Jett, creates the Oklahoma Parent Empowerment Act for Kids Program (OK PEAK).
Both bills state, "It is the intent of the Legislature that parents, legal guardians, and others with legal authority over children in this state be able to access educational services that meet the needs of their individual children by directing State Aid for which each child is eligible to the education provider of their choice. The Legislature affirms that parents and legal guardians are best suited to make decisions to help children in this state reach their full potential and achieve a brighter future."
Under SB 822, any Oklahoma child would be eligible for an Oklahoma Education Freedom account. Under SB 943, any child residing in a county with a population of 10,000 or more (or who has a parent employed in one of those counties) would be eligible for an OK PEAK account. That would include at least 57 of Oklahoma's 77 counties, based on estimates.
Students in the remaining 20 counties would become eligible for an OK PEAK account if they attend a "trigger district" that has been found to have violated various state laws or has been found to have provided instruction in "gender identity and sexual orientation," "climate change ideology including, but not limited to, disparaging the oil and natural gas industry or the agriculture industry," "ideology that encourages efforts to defund the police," "curriculum promoting a Marxist ideology," or provided students with books that "contain obscene material."
Under both bills the scholarship amount provided to a child would be based on the per-pupil allotment for each individual child under the state funding formula for public schools, which is based on a range of factors.
To ensure funds are not diverted to non-education expenses, both bills require that 10 percent of Oklahoma Education Freedom Accounts or OK PEAK Accounts be audited each year and program eligibility may be revoked for misuse of funds.
Both bills also state that a participating private school "shall not be required to alter its creed, practices, admissions policy, or curriculum to accept payments" under the Oklahoma Education Freedom or OK PEAK programs. The bills also state, "Nothing in this act shall be construed to expand the regulatory authority of the state, its officers, or any public school to impose any additional regulation of education service providers beyond those necessary to enforce the requirements" of the proposed school-choice programs.
Those provisions will protect private schools from abuse, such as what briefly occurred under former State Superintendent of Public Instruction Joy Hofmeister. During her tenure, Hofmeister attempted to require private Christian schools to have policies that barred discrimination based on sexual orientation or religious affiliation in order to participate in the Lindsey Nicole Henry (LNH) Scholarships for Students with Disabilities program.
The LNH program allows families of children with special needs to use state funds to pay for private school tuition and is similar to the broader programs proposed by Daniels and Jett. Hofmeister's regulations would have effectively banned LNH participation by many private schools that adhere to historic Christian teachings by espousing traditional views on marriage, teaching that there are only two genders, or requiring that the private schools' teachers be professing Christians.
An official opinion issued in 2020 by the office of Attorney General Mike Hunter concluded the Oklahoma State Department of Education (OSDE) acted illegally when it imposed those regulations, leading to their repeal.
SB 822 also includes a provision calling for state school funding to be increased from $2.42 billion to $2.7 billion as part of the reform effort. Daniels has also filed a companion bill, Senate Bill 825, that would raise the funding weight for smaller, rural public schools, and therefore direct a larger share of state funding to those districts.
The proposals drew support from State Superintendent of Public Instruction Ryan Walters, who campaigned for office as a champion of school choice.
"I will fiercely advocate as state superintendent Oklahoma's students as our first priority," Walters said. "Every option is on the table to make our education system better. We must innovate and advocate for change at all levels in education."
American Federation for Children-Oklahoma (AFC-OK) senior advisor Jennifer Carter also praised the legislation in a statement.
"The legislation filed by Senators Daniels and Jett will benefit every student in Oklahoma and strengthen the state's educational systems in both rural and urban parts of the state," Carter said. "There are no losers in these bills, and we encourage every lawmaker to support SB 822, SB 825, SB 943, and all comprehensive school choice measures introduced during this legislative session."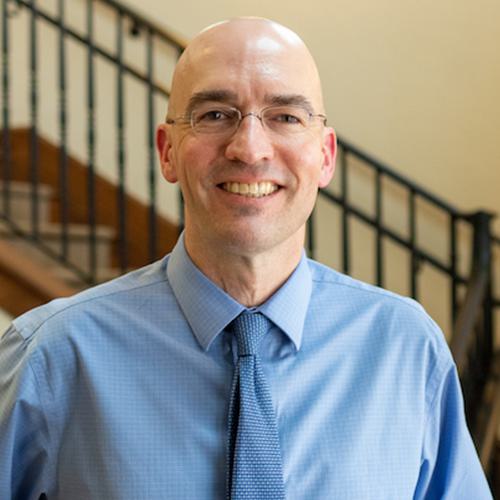 Ray Carter
Director, Center for Independent Journalism
Ray Carter is the director of OCPA's Center for Independent Journalism. He has two decades of experience in journalism and communications. He previously served as senior Capitol reporter for The Journal Record, media director for the Oklahoma House of Representatives, and chief editorial writer at The Oklahoman. As a reporter for The Journal Record, Carter received 12 Carl Rogan Awards in four years—including awards for investigative reporting, general news reporting, feature writing, spot news reporting, business reporting, and sports reporting. While at The Oklahoman, he was the recipient of several awards, including first place in the editorial writing category of the Associated Press/Oklahoma News Executives Carl Rogan Memorial News Excellence Competition for an editorial on the history of racism in the Oklahoma legislature.