Education
Ray Carter | March 2, 2022
Major school-choice expansion headed to Senate floor
Ray Carter
A bill that would provide the most significant expansion of school-choice opportunity in Oklahoma history has won approval from a Senate committee and will next go before the entire Oklahoma Senate.
"This measure is to give opportunity for kids across Oklahoma and parents to meet the educational needs of their children," said Senate President Pro Tempore Greg Treat, R-Oklahoma City.
Senate Bill 1647, by Treat, would create the Oklahoma Empowerment Account (OEA) Program. Under the program, most students eligible to enroll in a public school would be eligible for an OEA, which could be used to pay for a range of education services, including private-school tuition. Money deposited into the account comes from the per-pupil allotment of state funding already dedicated for education of a child.
The base funding provided to recipients will be $3,619 per child, although some students will receive more based on a variety of factors already included in the state formula for per-pupil funding.
Gov. Kevin Stitt has endorsed SB 1647.
SB 1647 was amended in committee to exclude homeschool families and cap the program to families earning no more than 300 percent of the income used to qualify for the free-and-reduced lunch program, which equates to a maximum of about $154,000 for a family of four.
Sen. J.J. Dossett, D-Owasso, objected to allowing any families who currently have children enrolled in private schools to qualify for the program, even though the state would fund the full cost of those children if they were enrolled in public schools.
But Treat noted many private-school students do not come from a background of financial privilege.
"There are also families that enroll their children in private schools and they have a grandparent, they have an uncle, they have an aunt, they have a cousin, all funneling money into that kid's account at the private school because that single mom or single dad cannot afford tuition themselves," Treat said. "And so to put an exclusion on kids who are currently in private school, I chose not to go that avenue because I truly believe there are some families that cannot afford it—they pull together multigenerational money to be able to transform the life of that kid—and I did not want to exclude their ability to participate."
He committed the Senate to funding any additional expense created should current private school students use the OEA program, which will ensure state per-pupil funding does not decline.
In 2020, using $10 million in federal COVID bailout funds, Gov. Kevin Stitt launched the short-term "Stay in School" program that helped low-income families whose children were then enrolled in private schools. The program assisted 1,893 children at a cost of $5,132 per child, which is well below the roughly $10,000 in per-pupil taxpayer funding that would have been expended on those same students in public schools. A solid majority of Stay in School scholarship recipients were from families earning the equivalent of $48,470 or less for a family of four, and one in five recipients were from families earning less than the equivalent of $26,200 for a family of four.
"Most people move to my district because of the quality of our public education," Treat said. "But not every kid is blessed to be able to have a family that can live in a district or move to a district such as the many (school) districts that I represent."
Sen. Julia Kirt, D-Oklahoma City, objected to allowing free-market forces to hold sway in the program rather than imposing greater government regulation, saying the bill "opens the door wide" for a greater array of education-service providers.
"Those vendors could also choose exactly what they want to charge," Kirt said.
Supporters have said parents can better judge if a private school is producing quality results than any government regulator who is not involved in a child's daily life.
Dossett also debated against the bill, saying it would benefit too many Oklahoma families.
"We're helping pretty much everybody who wants to go to a private school," Dossett said.
Treat countered that lawmakers should seek to maximize the benefit to as many children and families as possible.
"If you believe that every child in Oklahoma gets an equal education regardless of their ZIP code, you don't need to be voting for this," Treat said. "But if you believe that there are disparities within our current system, and you want to help Oklahoma families empower their kids, this is the vehicle to do that. There are kids that would benefit immensely off this."
SB 1647 passed out of the Senate Appropriations Committee on a 12-8 vote. It now proceeds to the Senate floor.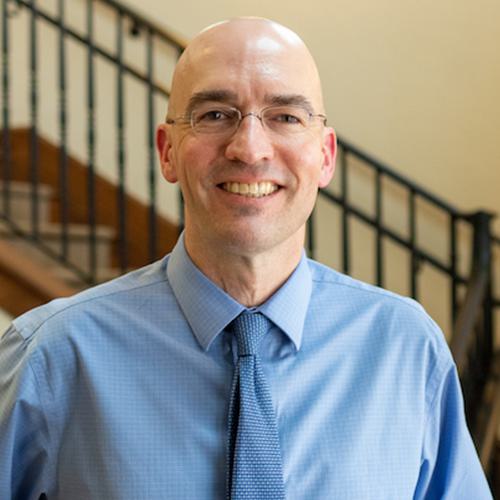 Ray Carter
Director, Center for Independent Journalism
Ray Carter is the director of OCPA's Center for Independent Journalism. He has two decades of experience in journalism and communications. He previously served as senior Capitol reporter for The Journal Record, media director for the Oklahoma House of Representatives, and chief editorial writer at The Oklahoman. As a reporter for The Journal Record, Carter received 12 Carl Rogan Awards in four years—including awards for investigative reporting, general news reporting, feature writing, spot news reporting, business reporting, and sports reporting. While at The Oklahoman, he was the recipient of several awards, including first place in the editorial writing category of the Associated Press/Oklahoma News Executives Carl Rogan Memorial News Excellence Competition for an editorial on the history of racism in the Oklahoma legislature.