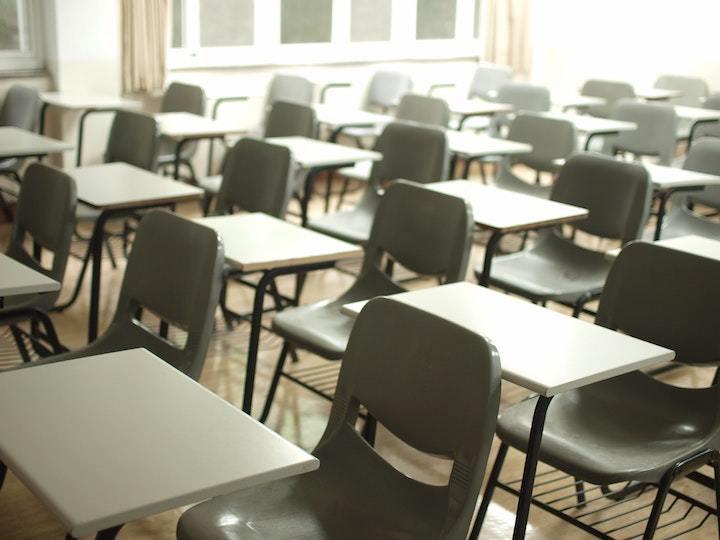 Budget & Tax , Education
Ray Carter & Curtis Shelton | March 30, 2021
Many rural schools gain when 'ghost students' eliminated
Ray Carter & Curtis Shelton
Critics, including Oklahoma's state superintendent of public instruction, have said rural schools will lose money and could be financially imperiled if state funding is tied more closely to actual student enrollment.
But a new Oklahoma Council of Public Affairs (OCPA) analysis shows that more than half of schools, the overwhelming majority of which are rural districts, would have received increased funding this year if their share of state appropriations was based on current-year student enrollment.
Oklahoma law currently allows districts to receive per-pupil funding based on higher enrollments from up to two years prior, meaning districts can be paid for departed students they do not educate, informally referred to as "ghost students."
This year, roughly $195 million was allotted for more than 55,000 "ghost" students who do not attend classes in a district that is nevertheless including those students in an inflated enrollment count used to determine distribution of state funding.
In response, lawmakers have advanced House Bill 2078, which would restrict that practice and move the education system closer to "real time" funding by allowing districts to only use either the current year's enrollment or the prior-year enrollment, whichever is higher.
Critics claim that change will create widespread financial harm.
"I don't support HB2078," State Superintendent of Public Instruction Joy Hofmeister recently tweeted. "lt will have the most negative impact on rural students by removing safeguards that ensure stability during volatile shifts in the economy. I'm urging lawmakers to consider the ramifications this measure would have on education in rural Oklahoma."
Similarly, the Facebook page of the Oklahoma Rural Schools Coalition included a March 22 post on HB 2078 that declared, "The proposed changes to the school funding formula disproportionately impact low-income districts—the majority of which are in RURAL Oklahoma. If it passes, rural students can expect a significant reduction of resources available for stable budget planning which would negatively impact hiring decisions for the arts, STEM, and extra-curricular programs."
However, data shows the current system primarily benefits a relative handful of districts in urban areas, particularly districts like Oklahoma City and Tulsa Public Schools.
Just 22 districts, out of more than 500 statewide, account for 30,691 "ghost students" this year. That means just 4 percent of Oklahoma school districts will receive roughly 55 percent of payments currently allotted for "ghost students."
Under current state law, the Oklahoma City school district's funding can be based on an enrollment figure that includes nearly 6,800 nonexistent "ghost students," while Tulsa may be paid for nearly 3,300 departed students.
To determine how all districts would fare if current-year enrollment were used to distribute state funding to schools, often referred to as "real time" funding, OCPA calculated the raw per-pupil funding amount generated when the state appropriation for schools is divided by both the current-year enrollment and enrollment figures that include the 55,000-plus "ghost" students. Based on those figures, OCPA then determined the overall funding provided to each school district in Oklahoma under each scenario.
Because the state funding formula is based on a "weighted" enrollment figure in which some students, such as those with special needs or low-income children, are weighted to count as more than one student, the analysis does not provide the exact figure each district would receive but does provide a rough approximation based on raw student counts.
OCPA's analysis showed that more than half of school districts could receive increased state funding under a system that did not include any "ghost student" counts and instead paid schools only for currently enrolled students.
Even many districts that have declining enrollment would have still received a larger amount of state funding under "real time" funding because it produces a higher per-pupil average that helps offset the loss of "ghost students" in enrollment counts.
Overall, 275 of 528 Oklahoma districts would have received more state funding under a "real time" system this year.
The district receiving the most excess funding from "ghost student" counts was Oklahoma City, which would see $15.3 million shifted to other schools if state payments were instead based on current student enrollment.
The Midwest City-Del City district, Norman, Guthrie, and Muskogee rounded out the rest of the top five districts that would be most impacted if they no longer received "ghost student" payments. Each district would see at least $2 million shifted to other districts if "ghost student" funding was eliminated.
Among brick-and-mortar schools, rapidly growing suburban districts would see the largest net increase in funding if state payments were based on current-year enrollments. Broken Arrow, Mustang, Deer Creek, Jenks, and Bixby were among the five brick-and-mortar school districts that would receive the most additional financial support from "real time" enrollment funding. Each district would receive an additional $1.4 million to $2.6 million in funding if state appropriations were distributed based on actual, current-year student enrollment.
Under real-time funding, the state's virtual charter schools would have seen increased funding this year, because many families transitioned to those schools due to pandemic-related closures, restrictions, and poor online options in traditional districts. Epic Charter Schools would have experienced the largest increase in funding among all districts.
But supporters of HB 2078 have noted that many of those students are expected to return to traditional brick-and-mortar schools next year, so HB 2078 would prevent surplus funding from remaining with online charter schools in coming years if their enrollment declines.
Many of the schools that would have experienced a net increase in state payments under a "real time" funding model this year are outside of the state's metro areas, including districts such as Altus, Tahlequah, Bridge Creek, Guymon, Stilwell, Idabel, Elgin, Valliant, Alva, Cleveland, Merritt, Chisholm, Silo, Cache, Preston, Mooreland, Morrison, Canadian, Mounds, Checotah, Frontier, Hominy, Sallisaw, Flower Mound, Boise City, Laverne, and many more.
Battiest was also among the small rural districts that would receive increased state funding under a "real time" funding model.
In a video posted on the Facebook page of the Oklahoma Rural Schools Coalition on March 28, Battiest Superintendent Tommy Turner conceded his school would receive increased funding under HB 2078—but said he opposed it anyway.
Tuner complained that because of a "downward trend for the last 10 years" in the district's enrollment, the school's state funding has declined even with use of the three-year high that pays districts based on inflated enrollment figures that include students the district no longer teaches.
"Though we would be a 'winner' in this deal, it would simply give back some of the state aid that we were cut coming off the three-year high," Turner said.
Turner said HB 1078 would increase Battiest's budget by about $20,000. However, if all "ghost students" were eliminated and payments were made based on current enrollment only, Battiest's funding could increase by more than $70,000.
In fact, in many instances a shift to real-time funding would produce a net increase in school funds even at districts that have experienced declining enrollment. The data show that although Guymon can receive payment for 117 double-counted, or "ghost," students under the current system this year, the district would still receive a net increase from real-time funding thanks to the higher per-pupil allotment generated by real-time funding.
The same thing holds true for Elgin, which currently can claim payments for 106 double-counted surplus students but would receive even more overall state funding with real-time allotments.
Overall, 210 districts that have lower student enrollment this year than in the past two years would still experience a net increase in state funding if "ghost student" counts were eliminated from the process.
Supporters of HB 2078 say the bill's critics ignore the fact that the current funding system creates financial strain for schools. Families involved with Parent Voice Oklahoma, which works to elevate the role of parents in school decisions across the state, are among those who support HB 2078.
"We feel like funding should reflect what parents choose for their student," said Jennifer James, a Deer Creek mother involved with Parent Voice. "I think that's a big appeal, especially after what we faced in 2020 with some of the decisions being made and parents having to make tough choices about where to send their kids—and then the thought that they could be sending their kids to a district that then may not actually benefit or that (transfer) may cost both schools, the school that they left and the school that they went to, with this watered-down funding formula. It ultimately reduced the piece of the pie for both schools instead of it following the student. That has a lot to do with why parents support it now, having seen that play out."
HB 2078 also increases the amount of money schools can hold in savings to address financial concerns. Oklahoma's 500-plus public-school districts reported $982 million in combined carryover savings at the end of June 2020, an increase of 48 percent over three years, and carryover is expected to surge even more this year.
While some schools would have received less money this year without "ghost student" funding, James said schools should be proactive in addressing financial changes and HB 2078 is not incompatible with sound financial management.
"That's why we have intelligent, hopefully fiscally minded superintendents and CFOs (chief financial officers) and faculty in charge of monitoring the finances of the school," James said. "A one-year lookback should be enough time for them to make those critical decisions."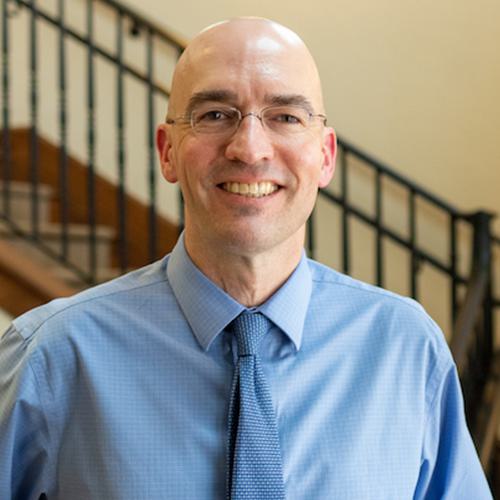 Ray Carter
Director, Center for Independent Journalism
Ray Carter is the director of OCPA's Center for Independent Journalism. He has two decades of experience in journalism and communications. He previously served as senior Capitol reporter for The Journal Record, media director for the Oklahoma House of Representatives, and chief editorial writer at The Oklahoman. As a reporter for The Journal Record, Carter received 12 Carl Rogan Awards in four years—including awards for investigative reporting, general news reporting, feature writing, spot news reporting, business reporting, and sports reporting. While at The Oklahoman, he was the recipient of several awards, including first place in the editorial writing category of the Associated Press/Oklahoma News Executives Carl Rogan Memorial News Excellence Competition for an editorial on the history of racism in the Oklahoma legislature.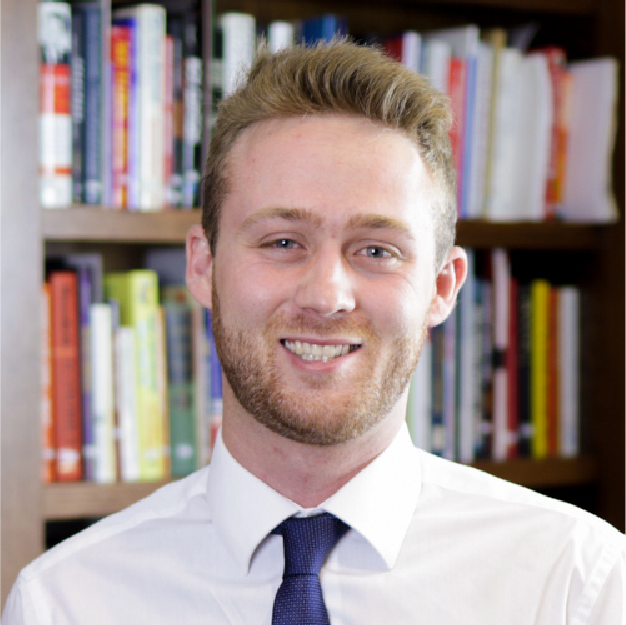 Curtis Shelton
Policy Research Fellow
Curtis Shelton currently serves as a policy research fellow for OCPA with a focus on fiscal policy. Curtis graduated Oklahoma State University in 2016 with a Bachelors of Arts in Finance. Previously, he served as a summer intern at OCPA and spent time as a staff accountant for Sutherland Global Services.