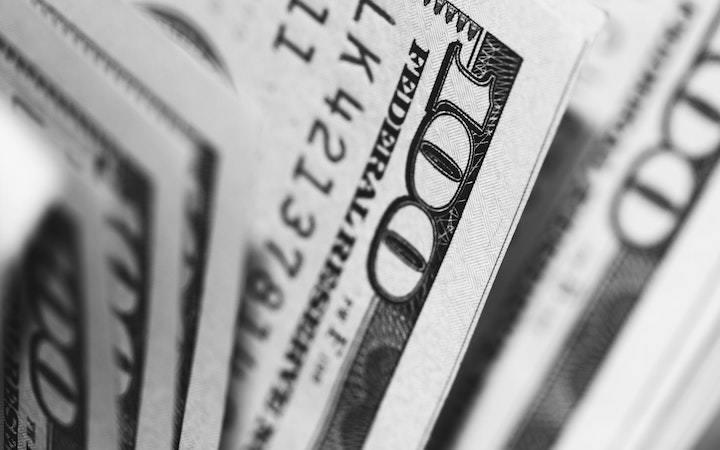 Culture & the Family
Ray Carter & Mike Brake | July 24, 2020
Mayors support slavery reparations commission
Ray Carter & Mike Brake
The U.S. Conference of Mayors executive committee recently passed a resolution supporting the establishment of a federal commission "to study and consider a national apology and proposal for reparations for the institution of slavery."

What does Oklahoma City Mayor David Holt, a member of the conference's executive committee, think of that proposal? He isn't saying.
The United States Conference of Mayors' 88th Annual Meeting took place online due to COVID-19 concerns. The virtual meetings began June 22 and concluded July 1.
During that meeting, the organization's executive committee approved a resolution declaring "that the United States Conference of Mayors recommends the establishment of the federal commission to study and consider a national apology and proposal for reparations for the institution of slavery as well as subsequent de jure and de facto discrimination against Black Americans through present day."
That resolution also urged House Speaker Nancy Pelosi and Senate Majority Leader Mitch McConnell "to act on this legislation during the 116th Congress, recognizing slavery as our original sin, while the public calls on each of us, as elected leaders, to legitimately address centuries of racial injustice and inequities in America."
A recent article in the Review of Black Political Economy noted that, according to one estimate, the cost of reparations could total $6.2 quadrillion.
Of an estimated 328 million people living in the United States today, the Census Bureau shows that 13.4 percent identify as black or African-American, or approximately 43.9 million.
In a letter sent to the sponsors of the federal reparations legislation, Greg Fischer, the Louisville mayor who also serves as president of the U.S. Conference of Mayors, wrote, "We recognize and support your legislation as a concrete first step in our larger reckoning as a nation, and a next step to guide the actions of both federal and local leaders who have promised to do better by our Black residents."
A release issued by the mayors conference said the group's executive committee "unanimously passed" the resolution.
The conference lists Holt as a member of its executive committee on its website. It's not clear if Holt was serving in that role when the vote was taken during the online conference. Holt's office issued a release on July 2 announcing he had been made a member of the conference's executive committee.
In 2016, the U.S. Conference of Mayors executive committee adopted a rule that allows mayors to record a "no" vote on any resolution that is adopted in either a committee meeting or the business session during the annual meeting.
Holt is recorded as one of three officials who opposed a resolution, "Supporting a Global Cities-Led Movement to Divest from Fossil Fuels and Invest in Climate Solutions," that was adopted during this year's annual meeting, demonstrating his participation in the online event.
There is no record of Holt opposing the reparations resolution.
Holt did not respond to multiple requests for comment, made over a period of several days, although his office acknowledged receipt of the requests.
Holt's counterpart in Tulsa distanced himself from the resolution.
"I have a longstanding policy of not signing on to letters or resolutions regarding federal policy," said Tulsa Mayor G.T. Bynum, who is a member of the conference but not a member of its executive committee. "If I have any thoughts on federal policy, I communicate them directly to our Congressional delegation. I know nothing about this resolution or the study to which it relates."
Another of Holt's mayoral colleagues was similarly tight-lipped. When contacted, Norman Mayor Breea Clark said she had not seen the resolution. She provided no further comment on the issue.
The issue of reparations for slavery and other mistreatment of minority groups has long been debated. The associated cost is driven by many factors, including whether reparations should be paid only to direct descendants of former slaves, all African-Americans, or to all groups who have faced systemic oppression. The latter category includes not only black citizens, but also American Indians, Asians, and people of Jewish, Italian, and Irish descent.
The mayors' resolution did not address how to pay for reparations—no small omission, given that many estimates for the associated price tag are enormous.
James Forman, who served as the Black Panther Party's foreign minister, called for $500 million in reparations in 1969, an amount equivalent to roughly $3.5 billion today.
In 2019, Yahoo Finance calculated that the potential cost of reparations under one congressional measure that had been filed "could reach as high as $17.1 trillion."
Also in 2019, Brett Arends, a chartered financial consultant and MarketWatch columnist, estimated the cost of reparations by calculating the economic "value" of slaves and then calculating what would happen if those sums had been reinvested since then.
"Bottom line: If you took the values of successive generations of U.S. slaves — say, the total values in 1800, 1830, and 1860—and applied Treasury bond interest rates to the money over the decades since, today we're looking at a reparations bill of $16 trillion," Arends wrote. "That's about three quarters of U.S. gross domestic product, and slightly more than total U.S. personal disposable income for a year."
A recent study by three college professors—"Wealth Implications of Slavery and Racial Discrimination for African American Descendants of the Enslaved," published in the Review of Black Political Economy—noted that one estimate of the cost of reparations is $6.2 quadrillion.
William A. Darity Jr., an economist at Duke University who has studied reparations, summed up the projected cost in a 2017 interview with the Next System Project, saying, "The bill is obviously going to be enormous."
In Holt's release touting his appointment to the executive committee of the U.S. Conference of Mayors, the Oklahoma City mayor said, "The U.S. Conference of Mayors is a special organization because it represents the cultural and economic engines of our nation. Mayors have led the way through this challenging 2020, and the Conference has never been more respected or relevant."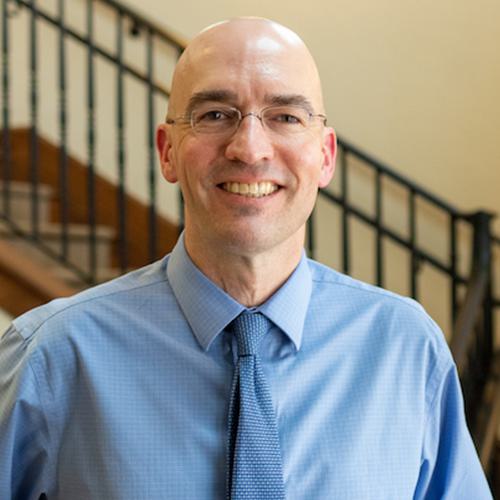 Ray Carter
Director, Center for Independent Journalism
Ray Carter is the director of OCPA's Center for Independent Journalism. He has two decades of experience in journalism and communications. He previously served as senior Capitol reporter for The Journal Record, media director for the Oklahoma House of Representatives, and chief editorial writer at The Oklahoman. As a reporter for The Journal Record, Carter received 12 Carl Rogan Awards in four years—including awards for investigative reporting, general news reporting, feature writing, spot news reporting, business reporting, and sports reporting. While at The Oklahoman, he was the recipient of several awards, including first place in the editorial writing category of the Associated Press/Oklahoma News Executives Carl Rogan Memorial News Excellence Competition for an editorial on the history of racism in the Oklahoma legislature.
Mike Brake
Independent Journalist
Mike Brake is a journalist and writer who recently authored a centennial history of Putnam City Schools. A former reporter at The Oklahoman (his coverage of the moon landing earned a front-page byline on July 21, 1969), he served as chief writer for Gov. Frank Keating and for Lt. Gov. and Congresswoman Mary Fallin. He has also served as an adjunct instructor at OSU-OKC, and currently serves as public information officer for Oklahoma County Commissioner Brian Maughan.