Law & Principles
Ray Carter | November 14, 2022
McGirt critics get strong voter support on 'reservations'
Ray Carter
Over the last four years, the leaders of five major Oklahoma tribal governments have sparred constantly with Gov. Kevin Stitt over a range of issues, including whether the U.S. Supreme Court's ruling in McGirt v. Oklahoma means the state lacks meaningful law-enforcement authority over American Indians living within the historic lines of the five tribes' pre-statehood reservations.
The leadership of the five tribes was heavily involved in Oklahoma state elections this year, including through a joint endorsement of Stitt's Democratic opponent, State Superintendent of Public Instruction Joy Hofmeister. The endorsement was provided even though Stitt is Cherokee and Hofmeister has no tribal heritage.
But the endorsements and other forms of tribal support had little real impact on the race.
Not only did Stitt easily prevail, but his margin of victory was especially large in most counties that lie within the historic reservation lines of the five tribes. And the newly elected congressman representing Oklahoma's Second Congressional District, which contains a substantial share of those historic reservation areas, is not only a Choctaw but also one who largely agrees with Stitt's view on McGirt.
In its 2020 decision in McGirt v. Oklahoma, the U.S. Supreme Court held that the Muscogee (Creek) Nation reservation—an area that includes much of Tulsa—was never formally disestablished for purposes of the federal Major Crimes Act. That decision has since been expanded to include the reservations of the Choctaw, Chickasaw, Cherokee, Seminole, and Quapaw, covering nearly half of Oklahoma.
The quasi-legal status of those McGirt reservations has created jurisdictional chaos regarding state law enforcement authority over tribal citizens, whether criminals or victims of crime, in the affected areas. It has also raised numerous questions about other issues, such as whether many tribal citizens still have to pay Oklahoma state income tax.
Stitt has been a vocal critic of the McGirt decision and has sought to roll it back in court, with some success.
Although the leadership of tribes acknowledged they have struggled with the repercussions of the McGirt decision, they were infuriated by Stitt's efforts.
Weeks before the November election, the five leaders endorsed Hofmeister at a press conference.
At the endorsement event, Muscogee Nation Principal Chief David Hill indicated Hofmeister viewed the tribes as having equal standing with the Oklahoma state government, comparable to the relationship between the state governments of Texas and Oklahoma.
"She understands the table is round," Hill said. "It's not rectangular shaped anymore where she sits at the head of the table. The table is round and she sits with other tribal leaders."
"She has demonstrated a willingness to work with the tribes," said Cherokee Nation Principal Chief Chuck Hoskin, Jr.
Choctaw Chief Gary Batton said Hofmeister "believes that tribes are a sovereign nation."
Hoskin has aggressively advocated for the co-equal status of the state of Oklahoma and various tribal governments. In June he issued an executive order that prohibited display of the state flag of Oklahoma at Cherokee tribal facilities.

Hoskin backed down after public outcry. But in a statement announcing that the Oklahoma state flag would again be flown over Cherokee properties, Hoskin declared, "As a sovereign government that pre-exists the state of Oklahoma, it is my firm and long-held belief that flying the state flag over our properties, particularly our capitol building, is wrong. Flying the flag of the state of Oklahoma on par with the Cherokee Nation flags strikes me as wholly inconsistent with tribal sovereignty."
That viewpoint proved to lack legal validity. In its Oklahoma v. Victor Manuel Castro-Huerta ruling this year, the U.S. Supreme Court noted that "this Court has repeatedly ruled that Indian country is part of a State, not separate from a State." That decision limited McGirt's impact.

"I made that decision [not to take money from the tribes] many years ago because I saw too many people lean too much to the casino bundling that goes on with the tribes." —Congressman-elect Josh Brecheen
Stitt argued his stance on McGirt is a matter of basic fairness and common sense, and said the issue highlighted a "clear difference" between himself and Hofmeister. At a debate with Hofmeister, Stitt said his administration was "for fairness."
"We're for equal protection under the law," Stitt said. "I don't believe because of race or heritage you should have different punishments. We should all be Oklahomans in other words."
If McGirt's logic expands to issues like taxation, Stitt noted it would have nonsensical impact.
"Can you imagine a CEO of a bank in eastern Oklahoma not paying taxes, but a single mom of a different race does?" Stitt said. "It's not a hard question. We're either all Oklahomans under the same set of laws or we have a bunch of jurisdictions."
At the press conference announcing that the leaders of the Cherokee, Choctaw, Chickasaw, Muscogee (Creek), and Seminole nations were endorsing Hofmeister, officials noted the five tribes claimed 800,000 citizens in Oklahoma.
But Hofmeister received only 481,396 votes total in the Nov. 8 election, indicating most of those 800,000 tribal citizens opted to ignore the endorsements of tribal government leaders and/or agreed with Stitt's views.
That's not necessarily a surprise, because the leaders of most tribes are selected by only a small fraction of tribal citizens.
The Cherokee Nation reports it has 430,000 tribal citizens worldwide with more than 141,000 residing within the tribe's historic reservation boundaries in northeastern Oklahoma. But in the 2019 general election for Cherokee chief, Hoskin won while receiving the support of only 7,933 Cherokee voters.
Similarly, the Muscogee Nation claims 86,100 citizens, but Hill was elected Muscogee principal chief with just 3,399 votes.
Lewis Johnson received just 1,019 votes when he was elected Seminole chief.
In the governor's race, Stitt carried nearly all counties that lie within the historic boundaries of the five tribes' reservations, and often won by a two-to-one margin or better.
Stitt's vote share in those counties were as follows: Adair (60 percent), Atoka (71 percent), Bryan (62 percent), Carter (64 percent), Cherokee (49 percent), Choctaw (69 percent), Coal (67 percent), Craig (64 percent), Creek (67 percent), Delaware (67 percent), Garvin (69 percent), Grady (68 percent), Haskell (69 percent), Hughes (66 percent), Jefferson (68 percent), Johnston (67 percent), Latimer (65 percent), LeFlore (68 percent), Love (71 percent), Marshall (67 percent), Mayes (63 percent), McClain (67 percent), McCurtain (67 percent), McIntosh (62 percent), Murray (64 percent), Muskogee (55 percent), Nowata (69 percent), Okfuskee (61 percent), Okmulgee (58 percent), Ottawa (61 percent), Pittsburg (65 percent), Pontotoc (51 percent), Pushmataha (70 percent), Rogers (66 percent), Seminole (62 percent), Sequoyah (63 percent), Stephens (68 percent), Tulsa (49 percent), Washington (65 percent), and Wagoner (65 percent).
Chris Wilson, founder of WPA Intelligence, told a local Fox affiliate that his firm's polling showed Stitt trailed among American Indians in Oklahoma by only 10 points. Wilson's firm, which provided analytics for the Stitt campaign, released a poll prior to the election that was within one percentage point of the Election Day result.
A similar dynamic and outcome played out in the race for Oklahoma's Second Congressional District, which was won by former state Sen. Josh Brecheen, a Republican.
Although the tribes did not formally oppose Brecheen as they did Stitt, he won an overwhelming victory in the November election as an open critic of the McGirt decision.
At an August debate, Brecheen stressed his independence from tribal governments.
"I am the only candidate in this race that is not taking money from the tribes, but I'm a Choctaw," Brecheen said. "And I made that decision many years ago because I saw too many people—whether by exactness or by perception—lean too much to the casino bundling that goes on with the tribes."
In his first race for state Senate, Brecheen recalled that his opponent, an incumbent senator, was receiving $50,000 from a tribe in consulting fees in addition to his legislative salary "and it wasn't a true exchange of labor."
"When I got in office, when checks were mailed to me to go to work for them as a consultant, I sent the checks back," Brecheen said. "Because I said I want to be above reproach."
Brecheen said the McGirt decision has created a two-tiered, inequitable justice system in eastern Oklahoma.
"In Atoka, Oklahoma, if you're pulled over right now and you are traveling 11 to 15 miles per hour over and you're a tribal citizen, you get a $95 ticket," Brecheen said. "If you're pulled over in Atoka, Oklahoma, now and you're traveling 11 to 15 miles per hour over and you are not a tribal citizen, you get a $265 ticket. It's not just. The preamble to the Constitution says to establish justice. The scale of justice must be blind. Congress needs to fix this."
Brecheen did not specify what congressional action he supported, but critics of McGirt have noted that Congress could formally disestablish the reservations of the five tribes as most people previously believed had occurred at Oklahoma statehood. That action would return Oklahoma to the pre-McGirt status that prevailed for more than 100 years.
"We've got to solve this issue because there is lawlessness in eastern Oklahoma," Brecheen said at the debate. "It's not just speeding issues. It's people being victimized. And this has to be addressed."
Brecheen received more than 72 percent of the vote on Nov. 8, carrying every county in the Second Congressional District, which includes much of the historic reservations of the Cherokee, Choctaw, Chickasaw, and Muscogee tribes.
This year's governor's race was notable for millions of dollars in spending on ads that attacked Stitt. Officials with the governor's campaign have publicly estimated as much as $50 million may have been spent on ads attacking the governor, meaning the Stitt campaign prevailed while effectively being outspent by a substantial margin.
Because many of the entities that produced the attack ads are not required to publicize their donors, it is not known if the five tribes were among those involved, although some critics have suggested they were.
Although Stitt easily prevailed in the governor's race and won overwhelming support from citizens living in the "reservation" areas impacted by the McGirt decision, tribal leaders remained defiant in statements issued to various media outlets following the election.
Hoskin declared, "Though tonight's election results are not what I hoped for, tribes have sent a clear message that politicians who attack tribal sovereignty will face fierce and determined opposition."
The Muscogee Nation sent a statement to Tulsa ABC-affiliate KTUL saying, "It took more than $10 million for the Republican governor to win reelection in solidly red Oklahoma," and declared that Oklahomans "all across this state have sent a clear signal that they value the cultural and economic contributions made by tribal governments."
Stitt won reelection with a larger share of the vote than he received in 2018, and his share of the vote was almost identical to that generated in the prior Republican governor's 2014 reelection race.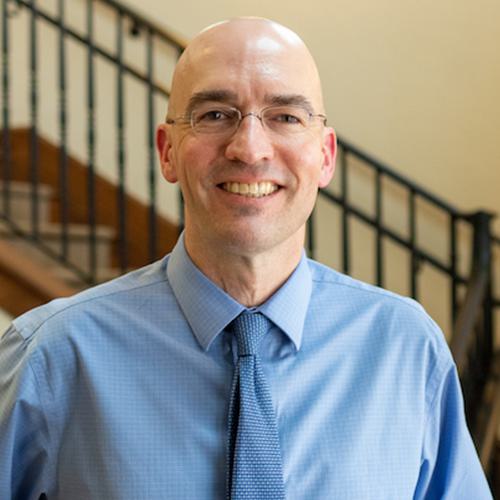 Ray Carter
Director, Center for Independent Journalism
Ray Carter is the director of OCPA's Center for Independent Journalism. He has two decades of experience in journalism and communications. He previously served as senior Capitol reporter for The Journal Record, media director for the Oklahoma House of Representatives, and chief editorial writer at The Oklahoman. As a reporter for The Journal Record, Carter received 12 Carl Rogan Awards in four years—including awards for investigative reporting, general news reporting, feature writing, spot news reporting, business reporting, and sports reporting. While at The Oklahoman, he was the recipient of several awards, including first place in the editorial writing category of the Associated Press/Oklahoma News Executives Carl Rogan Memorial News Excellence Competition for an editorial on the history of racism in the Oklahoma legislature.