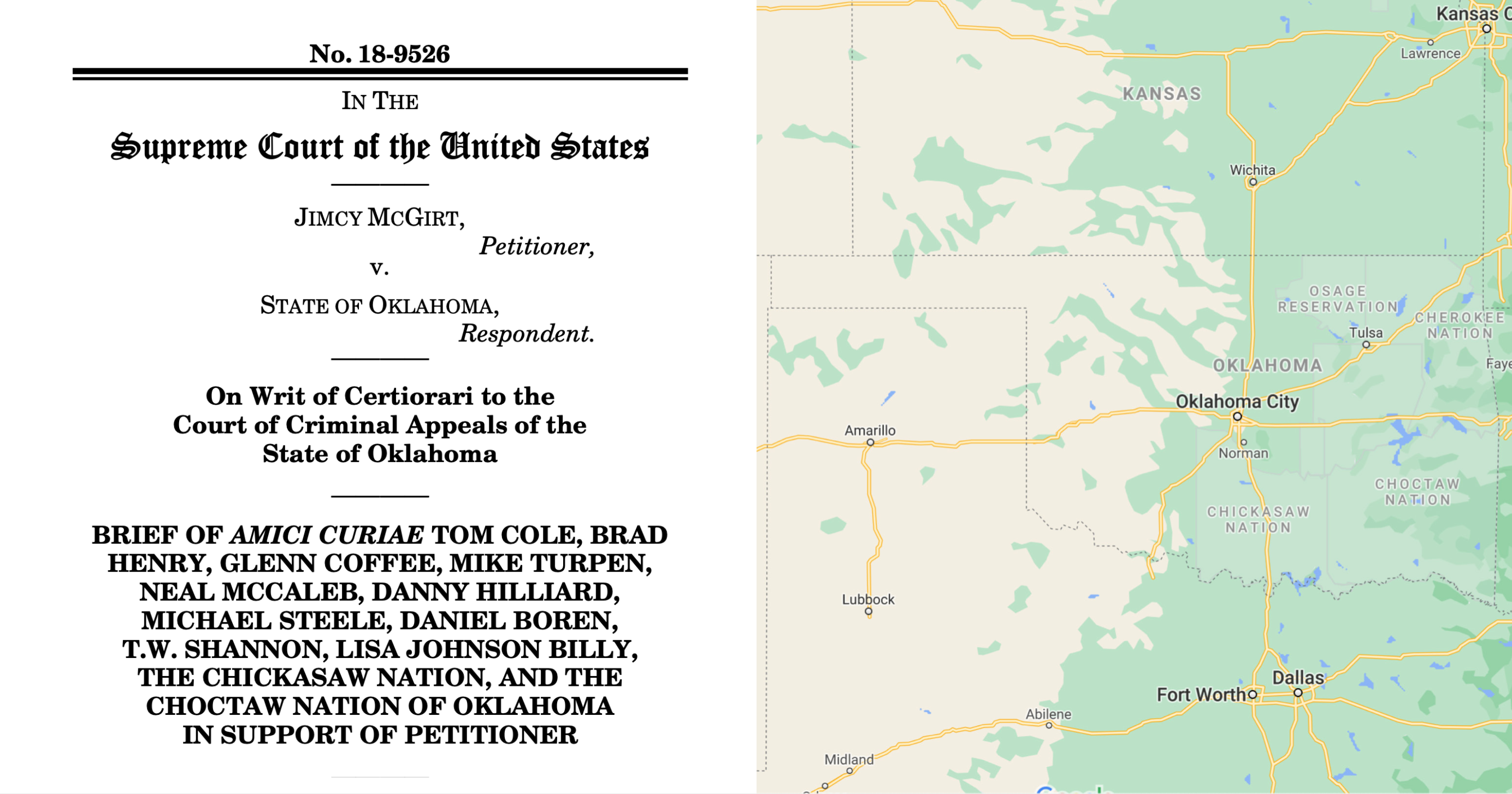 Law & Principles
Ray Carter | October 21, 2021
McGirt leads to another reservation ruling
Ray Carter
The fallout of the U.S. Supreme Court's ruling in McGirt v. Oklahoma has led to yet another court ruling that formally re-established another reservation in Oklahoma—the land of the Quapaw Nation in northeast Oklahoma—compounding the jurisdictional chaos that critics say has severely reduced public safety in those areas.
"The Supreme Court's McGirt ruling continues to tear Oklahoma apart," said Gov. Kevin Stitt. "Today the Court of Criminals Appeals found that for purposes of federal criminal law, a portion of Ottawa County no longer falls under the jurisdiction of the state of Oklahoma. This is the sixth new jurisdiction in our state. Oklahoma is literally being torn into pieces."
In McGirt, a 5-4 majority on the U.S. Supreme Court ruled the Muscogee Nation's reservation was never disestablished and that major crimes involving American Indian victims or perpetrators on reservation land cannot be tried by state officials. The ruling has since been expanded to include the reservations of the Choctaw, Chickasaw, Cherokee, and Seminole nations, now joined by the Quapaw, covering most of eastern Oklahoma.
The practical effect of the McGirt ruling has been to severely hamstring law enforcement in the affected areas. State police cannot arrest anyone involved in a crime on reservation land perpetrated by or against an American Indian, while tribal authorities cannot arrest or prosecute crimes involving non-tribal members as either victims or perpetrators.

All such cases now fall under federal jurisdiction, and federal law-enforcement officials lack the manpower or ability to handle the resulting caseload. As a result, federal authorities have declined to prosecute all but the most serious crimes, such as murder or rape. In July, Rogers County District Attorney Matt Ballard estimated that federal officials have declined to prosecute 95 percent of crimes committed on McGirt reservations.
As with most McGirt-related court rulings, the Quapaw case centered on an individual accused of a serious crime. Jeremy Lawhorn was charged with lewd or indecent acts with a child under 16 but argued the state could not prosecute him because Lawhorn is American Indian and the alleged crime occurred on the Quapaw Nation Reservation, which he argued was never specifically disestablished by Congress.
The Oklahoma Court of Criminal Appeals agreed with Lawhorn in its opinion.
In a concurring opinion, Vice-Presiding Judge Robert L. Hudson wrote that "we have no choice but to dismiss this case for lack of jurisdiction," but urged Congress to address the problems created by McGirt.
"With each passing day, more state criminal cases are dismissed pursuant to McGirt while more counties in Oklahoma are transformed into jurisdictional mine fields for the bench, bar and public," Hudson wrote.
He noted that Ottawa County is home to 10 tribes, including the Quapaw. Now two of those tribes have reservation status under McGirt and more could be added to the list. Hudson noted that will dramatically complicate law-enforcement efforts in Ottawa County.
"One could easily mistake the map showing these historic tribal territories for a jigsaw puzzle with nine pieces of varying shapes and sizes dividing up the puzzle board," Hudson wrote.
He noted the impact of the McGirt ruling "has a real impact on real people—Indians and non-Indians alike—living on a reservation."
"Recently, we reversed a conviction for first-degree manslaughter from Wagoner County involving an Indian child victim killed on the Creek Reservation by a non-Indian defendant," Hudson wrote. "…That case is particularly tragic because there is a serious question whether it will be prosecuted in federal court due to issues surrounding the statute of limitations."
Judge Gary L. Lumpkin wrote in a concurring opinion that "our nation's judicial structure requires me to apply the majority opinion in the 5-4 decision of the U.S. Supreme Court in McGirt v. Oklahoma," but wrote that he did so "reluctantly." He described the McGirt ruling as "a result in search of an opinion to support it" and an "exercise of raw judicial power to reach a decision which contravened not only the history leading to the disestablishment of the Indian reservations in Oklahoma, but also willfully disregarded and failed to apply the Court's own precedents to the issue at hand."
Citing U.S. Supreme Court Chief Justice John Roberts' dissent in McGirt, Lumpkin wrote that it is clear "that no Indian reservations remain in the state of Oklahoma."
"The result seems to be some form of 'social justice' created out of whole cloth rather than a continuation of the solid precedents the Court has established over the last 100 years or more," Lumpkin wrote.
The state of Oklahoma is seeking through new court challenges to have McGirt either overturned or severely limited. The state has filed numerous petitions for a writ of certiorari with the U.S. Supreme Court, highlighting cases state officials say demonstrate the need for the court to reconsider and overturn its ruling.
In August, the state estimated that defendants in approximately 6,000 pending criminal cases were seeking dismissal under McGirt while the Federal Bureau of Investigation estimates it will handle 7,500 additional cases in 2022 because of the McGirt decision.
As he has since the McGirt opinion was handed down, Stitt stressed that the ruling is creating significant harm to Oklahoma and its citizens.
"One of the most basic functions of a state in the United States of America is the ability to enforce the rule of law and keep the public safe," said Stitt, who is Cherokee. "If we cannot do that, we do not have a state. Oklahoma has lost much of that ability in the eastern half of our state, and as of today, that now includes another portion of Ottawa County.
"As I have said from the beginning, McGirt not only creates a public safety nightmare, but threatens the sovereignty of our state to its core," Stitt continued. "Oklahoma is being cobbled up piece by piece. This cannot stand."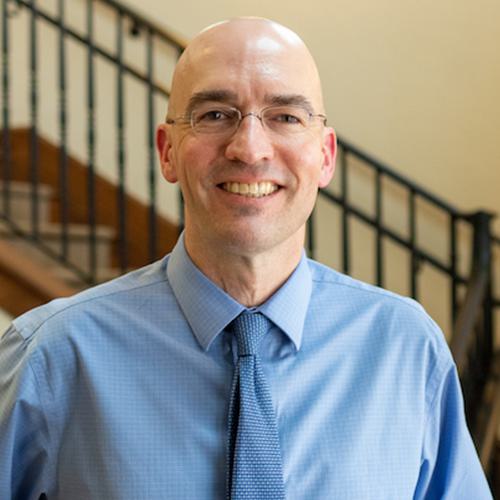 Ray Carter
Director, Center for Independent Journalism
Ray Carter is the director of OCPA's Center for Independent Journalism. He has two decades of experience in journalism and communications. He previously served as senior Capitol reporter for The Journal Record, media director for the Oklahoma House of Representatives, and chief editorial writer at The Oklahoman. As a reporter for The Journal Record, Carter received 12 Carl Rogan Awards in four years—including awards for investigative reporting, general news reporting, feature writing, spot news reporting, business reporting, and sports reporting. While at The Oklahoman, he was the recipient of several awards, including first place in the editorial writing category of the Associated Press/Oklahoma News Executives Carl Rogan Memorial News Excellence Competition for an editorial on the history of racism in the Oklahoma legislature.