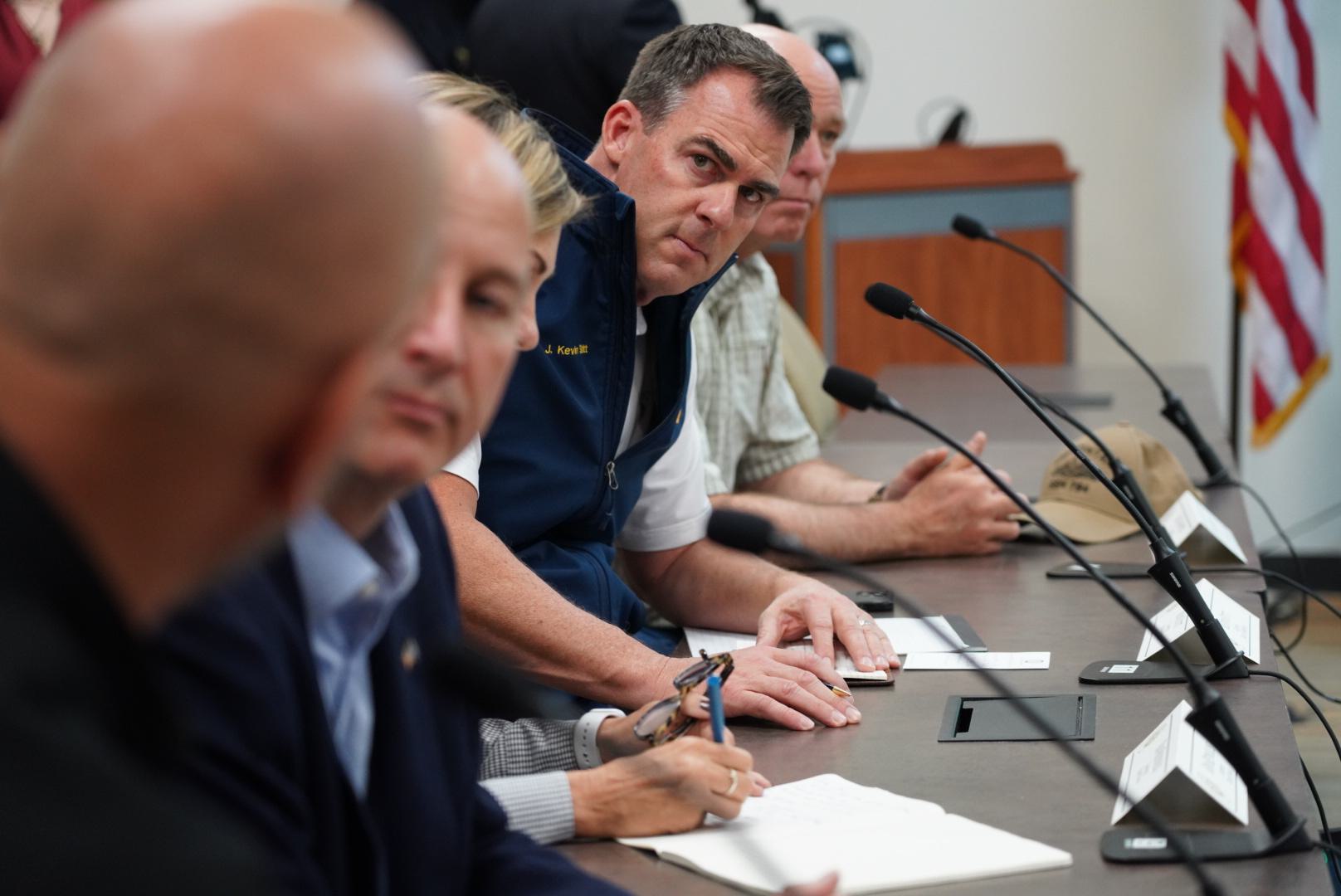 Criminal Justice , Law & Principles
Ray Carter | May 12, 2022
McGirt repercussions lead to Stitt veto
Ray Carter
Saying he will not support legislation that weakens Oklahoma's state sovereignty, Gov. Kevin Stitt has vetoed a bill that would have required state law enforcement officials to enforce rulings handed down by tribal courts.
House Bill 3501 would have required the Department of Public Safety to "recognize and act" upon a report of conviction from any tribal court in Oklahoma.
"As Governor of the State of Oklahoma, I am charged with safeguarding State interests and protecting all 4 million Oklahomans," Stitt wrote in his veto message. "While Enrolled House Bill 3501 was passed under the guise of public safety, this bill is a wolf in sheep's clothing. It would essentially require the State to carry out tribal court adjudications, no questions asked. Specifically, it would bind the Department of Public Safety (DPS), a State agency, to recognize and act upon reports of conviction submitted by courts of any federally recognized Indian tribe located anywhere in the State of Oklahoma in the same manner it acts upon reports of conviction from State and municipal courts."
Stitt noted the bill would have required Oklahoma state law enforcement officials to assist tribal entities in enforcing their laws—even as many of those same tribal entities are fighting to prevent state police from prosecuting crimes committed by non-Indians on tribal reservations.
"If this bill had required of tribes what is expected of all legitimate governments—namely: transparency, accountability, and reciprocity, among others, perhaps I would have signed it," Stitt wrote (emphasis in original). "But as it reads now, this bill further erodes more than one hundred and ten years of settled State jurisdiction and sovereignty. As Governor, I will not be a part of any effort to yield to tribes sweeping jurisdiction where legally there is none."
In its McGirt v. Oklahoma decision, the U.S. Supreme Court held that the Muscogee (Creek) Nation's reservation was never formally disestablished for purposes of the federal Major Crimes Act. As a result, whenever a crime involves a mix of Indian and non-Indian criminals and victims on reservation land, neither state nor tribal officials can prosecute most of those crimes. Instead, those cases are handled by federal law enforcement officials.
The ruling has since been expanded to include the reservations of the Choctaw, Chickasaw, Cherokee, Seminole, and Quapaw, meaning the restrictions on state law-enforcement authority now cover nearly half of Oklahoma. The affected area is home to roughly 2 million people of which 21 percent are estimated to be American Indian.
In April, the U.S. Supreme Court heard oral arguments in a related case, Oklahoma v. Victor Manuel Castro-Huerta, which will determine if state government can prosecute non-Indian criminals who target Indian victims on reservation land.
A recent document provided to Congress by the U.S. Department of Justice conceded the vast majority of crimes referred to federal officials in eastern Oklahoma are going unprosecuted. The agency conceded that in the Eastern and Northern Districts of Oklahoma the agency opened only 22 percent and 31 percent of all felony referrals through the end of fiscal year 2021 and admitted that communities in eastern Oklahoma "may see a surge" in crime as a result.
In a brief filed with the U.S. Supreme Court in December 2021, the state of Oklahoma noted that 18,000 crimes per year were typically prosecuted in the areas of the McGirt reservations, but tribal governments have reported filing charges in just 7,000 criminal cases while the federal government filed charges in approximately 1,000 cases, suggesting around 10,000 criminals may now be avoiding prosecution thanks to McGirt.
Tribal governments have opposed the state's efforts to obtain jurisdiction over non-Indians who target Indians in eastern Oklahoma, even though officials with those tribal nations have admitted they lack the capacity to significantly enforce the law.
The deputy attorney general for the Cherokee Nation recently conceded that the Cherokee Nation "does not own or operate any adult or juvenile detention facilities" and must contract with "several county jails and juvenile detention facilities for both pre-trial and post-conviction incarceration of the nation's arrestees and inmates."
A brief filed in the Castro-Huerta case by the Oklahoma District Attorneys Association, the Oklahoma Sheriffs' Association, the Oklahoma Narcotic Enforcers, and the 27 elected Oklahoma District Attorneys said many tribes are simply releasing suspects rather than pay the contract fee to county jails.
In February, Hughes County Sheriff Marcia Maxwell ended her office's cross-deputization agreement with the Muscogee (Creek) Nation, writing that the Muscogee (Creek) Nation expected her office to carry virtually all costs associated with law enforcement, had shown an "inability or refusal to assist on tribal calls," and was not prosecuting many crimes.
Tribal governments have also sought millions of dollars in additional federal funding, citing the financial burden created by their obligations under McGirt.
At the same time, some officials have raised concerns about the validity of some tribal court systems.
Last year, several prominent Cherokees alleged that tribal leaders were using tribal police to punish political opponents and those critics raised concerns about the independence of the Cherokee Nation's court system.
Tribal-Law Information is Limited
At the same time, legal experts have long warned that even tribal citizens have only limited access to tribal court rulings that would provide guidance on what is legal.
An article in the April 2020 edition of the "Oklahoma Bar Journal" noted that "much tribal law, particularly tribal court opinions, can be very difficult to locate or access."
Of existing web-based collections of tribal law reviewed, the article indicated that the current laws of only two of the more than 30 tribes in Oklahoma—the Cherokee Nation and the Sac & Fox Nation—were readily available.
The article also stated that the Cheyenne & Arapaho Tribal Court, Choctaw Nation Tribal Court-Talihina, Sac & Fox Nation Tribal Court, and Wyandotte Nation Tribal Court provide docket information via the On Demand Court Records System, "but these tribal courts do not provide free access to the pleadings or documents entered as case entries on the docket."
According to the University of Oklahoma, the website of the Cherokee Nation Judicial Branch does not have "an index or keyword search feature available" for its court opinions, while Chickasaw Nation courts do not post opinions online. The Muskogee (Creek) Nation website includes "no central search function" for its tribal code and court opinions, and all documents "are posted as PDF files." The Seminole Nation does "not provide access to Tribal Court Opinions" online.
A 2014 research paper published by the University of Wisconsin Law School noted, "For a majority of the 566 federally recognized tribes in the United States today, no law has been published. Where it is available, tribal law is scattered across web sites, databases, and print publications."
The paper said that "lack of access to tribal law raises numerous difficulties for both Indians and non-Indians. It is particularly problematic when tribes have concurrent jurisdiction with other sovereign entities. When tribal law is not known, state and federal courts have no choice but to disregard it, along with the tribal norms and values that it represents."
The research document warned that "laws cannot be understood, followed, and applied unless they are made known."
In January 2021, Mary Whisner, a librarian in the Marian Gould Gallagher Law Library at the University of Washington, even posted a video warning law-school students of the challenges of researching tribal law.
"When you're researching tribal-court case law, you need to get ready to change your research habits," Whisner said. "Federal court and state courts have reliable, nearly comprehensive coverage in Westlaw, Lexis, and Bloomberg Law. There are other sources too: court websites, Google Scholar, Fastcase, Casemaker, and VersusLaw. You're used to being able to find a case from Delaware or California easily. Tribal courts are a different story. There is no comprehensive source. There is spotty coverage in several databases."
Following Stitt's veto of HB 3501, the Inter-Tribal Council of the Five Civilized Tribes—a group that includes the Cherokee, Choctaw, Chickasaw, Muscogee (Creek) and Seminole nations—issued a brief statement calling for lawmakers to override Stitt's veto.
"It's unfortunate the governor vetoed the public safety bill, which is an opportunity to keep unsafe drivers off Oklahoma's roads through sharing information," leaders of the Inter-Tribal Council of the Five Tribes said.
The organization said the five tribes are "committed to upholding public safety."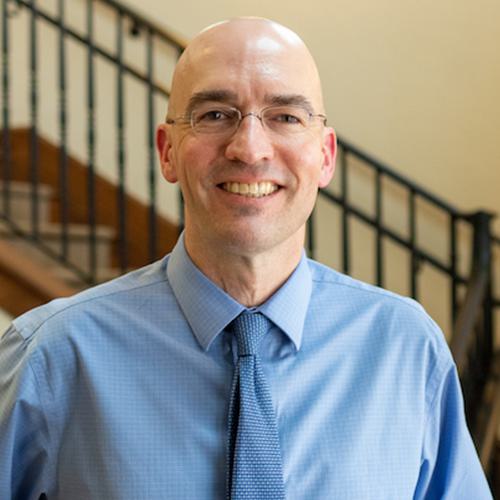 Ray Carter
Director, Center for Independent Journalism
Ray Carter is the director of OCPA's Center for Independent Journalism. He has two decades of experience in journalism and communications. He previously served as senior Capitol reporter for The Journal Record, media director for the Oklahoma House of Representatives, and chief editorial writer at The Oklahoman. As a reporter for The Journal Record, Carter received 12 Carl Rogan Awards in four years—including awards for investigative reporting, general news reporting, feature writing, spot news reporting, business reporting, and sports reporting. While at The Oklahoman, he was the recipient of several awards, including first place in the editorial writing category of the Associated Press/Oklahoma News Executives Carl Rogan Memorial News Excellence Competition for an editorial on the history of racism in the Oklahoma legislature.