Law & Principles
Ray Carter | May 7, 2020
Measure requiring absentee voter ID sent to governor
Ray Carter
Touting the need to protect election integrity, members of the Oklahoma Senate voted Thursday to require some form of verification from absentee voters.
"Any fraud, anything that undermines the public confidence in the democracy, or the republican form of government, is too much," said Senate President Pro Tempore Greg Treat, R-Oklahoma City.
The legislation was prompted by a recent Oklahoma Supreme Court ruling. For years, those casting absentee ballots have been required to include a notarized affidavit to ensure the person casting a vote is the same person who requested a ballot. The Oklahoma Supreme Court ruled this week that existing law did not mandate the notarization procedure.
Under Senate Bill 210, when absentee voting occurs during a declared health emergency, voters can simply attach a photocopy of a form of identification along with a signed affidavit rather than get an affidavit notarized. That would apply to this year's June 30 election. In future elections conducted under normal conditions, voters would again be required to have absentee ballots notarized.
Opponents argued voters cannot make a photocopy of their ID or meet with a notary public in a safe fashion that will reduce the chance of contracting COVID-19, and that the logistics of in-person voting discourage citizen participation in democracy.
"I will not ask the people of my district to endanger, potentially, their health or their families', in order to vote in the upcoming primary," said Sen. Allison Ikley-Freeman, D-Tulsa.
"We have to admit that in this pandemic that really it's not a choice for many whether they're going to vote absentee or whether they're going to vote in person," said Sen. Julia Kirt, D-Oklahoma City.
"Currently, long voter lines have a disproportionate impact on certain communities and suppresses the vote in those communities," said Sen. Mary Boren, D-Norman.
Democrats also said there is no reason to fear voter fraud will occur without the notarization of absentee ballots.
"I don't see any evidence that we're stopping voter fraud," said Sen. Kevin Matthews, D-Tulsa.
"We have very few proven cases of fraud," Kirt said.
But Treat said the requirement for notarization of absentee ballots, which has been in place for many years, is likely one reason fraud has not been widespread.
"One of the reasons we can't point to a myriad of cases of fraud in Oklahoma, although we can point to specific ones, is because we have a very good system," Treat said. "We have an excellent system of in-person and, I would argue, an excellent system on absentee ballot."
Sen. J.J. Dossett, D-Owasso, said 31 states allow absentee voters to simply sign an affidavit without notarization and said requiring notarization could put Oklahomans' "health at risk" of COVID-19 infection.
Kirt similarly argued signature verification is used in other states to confirm the person signing an affidavit is the actual voter.
"The other assumption in this bill is that people have easy access to printers or copiers," Kirt said. "And that may be the case for some parts of our state, but I know that's not consistent and that's not even or fair. For many it would involve cost, it would involve risk and exposing themselves to other individuals by having to go to a print shop or a copy shop or an office store."
But Treat noted Oklahoma is currently able to provide same-day election results. Requiring a signature-verification system could drag the process out for days or weeks and would require taxpayer expenditures on new systems.
"Oklahoma is not prepared to protect against fraud if we have to do a signature verification on the back end," Treat said.
He also noted only six states accept a signed affidavit without any form of verification.
"All the other 31 go back and verify," Treat said, "and we simply don't have that system in place."
Several lawmakers said the notarization and ID requirements are a simple way to prevent vote fraud and noted that in-person voting requires proof of identity.
"When I go to the polls to vote, I must prove who I am," said Sen. Julie Daniels, R-Bartlesville. "Almost 75 percent of Oklahomans voted to enshrine that in our constitution some years ago. If I go and present an ID and prove who I am, I want to make sure that those voting absentee are doing the same. Otherwise, it might very well nullify my vote and destroy my faith in the election process."
"Today, we must listen to the experts," said Sen. Ron Sharp, R-Shawnee. "The expert that I am listening to is my election board secretary, the state election board secretary, saying that the integrity of this election coming up would be in jeopardy. They cannot have the integrity unless we have some verification that the person voting is actually that person voting."
SB 210 passed the Senate on a 38-9 vote that broke along party lines with Republicans in support and Democrats in opposition.
After the Senate vote, the bill proceeded to Gov. Kevin Stitt, who quickly signed it into law.
Note: This story has been updated since publication to include information on the governor's response to the bill.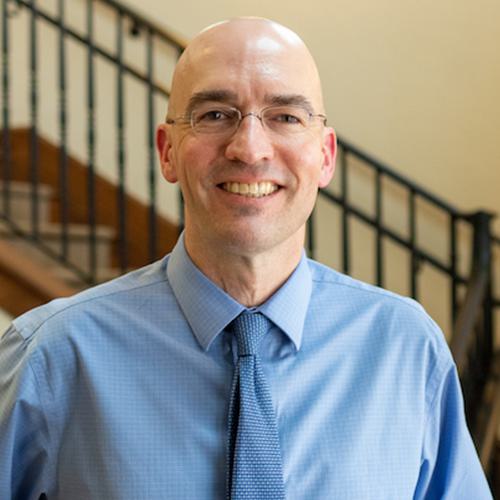 Ray Carter
Director, Center for Independent Journalism
Ray Carter is the director of OCPA's Center for Independent Journalism. He has two decades of experience in journalism and communications. He previously served as senior Capitol reporter for The Journal Record, media director for the Oklahoma House of Representatives, and chief editorial writer at The Oklahoman. As a reporter for The Journal Record, Carter received 12 Carl Rogan Awards in four years—including awards for investigative reporting, general news reporting, feature writing, spot news reporting, business reporting, and sports reporting. While at The Oklahoman, he was the recipient of several awards, including first place in the editorial writing category of the Associated Press/Oklahoma News Executives Carl Rogan Memorial News Excellence Competition for an editorial on the history of racism in the Oklahoma legislature.