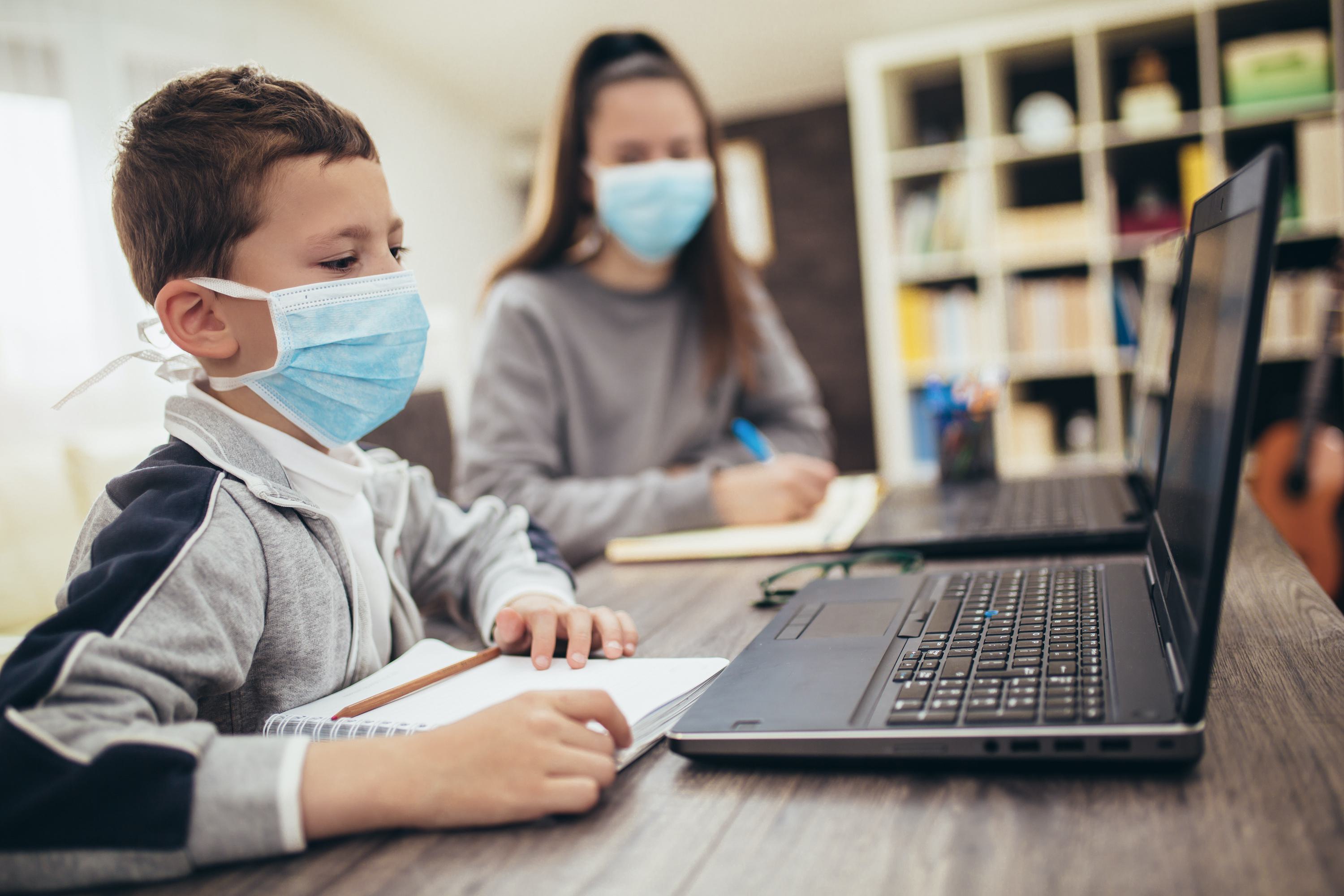 Education
Ray Carter | October 13, 2020
Medical officials favor school reopening
Ray Carter
Roughly one-quarter of the way through the school year, the debate over in-person instruction continues with some districts continuing to severely curtail classroom lessons while other districts remain fully online due to alleged concerns about COVID-19.
But parents continue to push back, armed with growing reams of data and increasing support from the medical community.
"There's been more children killed in the United States from school-bus related accidents, statistically, than COVID," said Richard Bartlett, a Texas doctor who works at an emergency clinic in Lubbock and has privileges at three hospitals in that state.
Bartlett visited Owasso this week to address that district's school board. Owasso began the school year providing only distance learning but has since reopened for in-person instruction.
Bartlett is among the voices in the medical field who support full reopening of schools.
"Children are not superspreaders," Bartlett said in an interview. "Children don't get deathly sick."

"Take the masks off the kindergarteners. That's cruel and unusual punishment. It is not appropriate."
That view was not held by many officials prior to the start of the 2020-2021 school year. Under a plan unveiled in July by State Superintendent of Public Instruction Joy Hofmeister, all schools in a county would have been required to close and go fully online whenever COVID-19 rates in the county exceeded 25 cases per 100,000 population.
A map maintained by the Oklahoma State School Boards Association shows that as of Oct. 8 all schools in 40 of Oklahoma's 77 counties would have been required to close under Hofmeister's plan.
The schools facing closure would have included all those in Cimarron, Harmon, Greer, Kiowa, Major, Garfield, Kingfisher, Canadian, Caddo, Grady, McClain, Garvin, Murray, Love, Johnston, Atoka, Bryan, Choctaw, McCurtain, LeFlore, Sequoyah, Haskell, Muskogee, McIntosh, Payne, Lincoln, Pottawatomie, Craig, Ottawa, Mayes, Delaware, Texas, Roger Mills, Beckham, Custer, Jackson, Osage, Okfuskee, Seminole and Pushmataha counties.
According to Oklahoma State Department of Education records, all or portions of nearly 300 school districts are located in those counties. All would have been ordered closed this month under Hofmeister's July plan.
In some instances, school districts would be closed despite having few or no active COVID-19 cases in a local community. For example, data posted by the Oklahoma State Department of Health showed Cimarron County had only two active cases as of Oct. 13, despite that county clearing the threshold for mandatory school closure on the OSSBA map.
However, the State Board of Education chose not to mandate Hofmeister's plan, and instead approved it only as guidance. The plan was also modified in September so schools in counties with more than 25 COVID-19 cases per 100,000 population were encouraged to "give serious consideration to distance learning or carefully managed alternative schedules" with up to 25 percent of students still allowed to receive on-site instruction even when a school is otherwise closed.
For the most part, districts have opted not to close, particularly outside of Oklahoma's two major urban areas.
According to data from the Oklahoma State Department of Education, just 7.5 percent of Oklahoma school districts began this school year without any option for in-person instruction and instead required all students to receive education online.
At the time of the state board's July decision, Oklahoma Education Association President Alicia Priest criticized the board, arguing closures should be mandated and claiming "our kids are the ones who will suffer" if school closures were not imposed for COVID-19.
But the data collected since that time paints a different picture.
Jim Meehan, a Tulsa doctor, also gave a presentation to the Owasso school board this week that noted, "The majority of the population is at very low to almost no risk of severe or lethal disease from CoVID-19. Children are at an extraordinarily low risk of dying from CoVID-19. Based on CDC published data, 99.99815% of children that contract CoVID-19 survive."
Meehan's presentation also stated, "Transmission of SARS-CoV-2 among children in schools and daycares is very rare."
Some schools, such as Owasso, have reopened for in-person instruction after having started the year fully online, but challenges remain.
While 81 percent of Owasso students are now attending in-person, large numbers are constantly quarantined for very small numbers of positive cases among students. According to the Owasso Public Schools' website, as of Oct. 13 testing showed just six of 7,859 students at the school were positive for COVID-19. Yet the school had ordered 201 students into quarantine due to those six cases.
Many medical officials are now calling for far fewer restrictions on children and young adults.
Bartlett is among the more than 23,000 medical practitioners and 9,100 medical and public-health scientists who have signed the Great Barrington Declaration, which states, "The most compassionate approach that balances the risks and benefits of reaching herd immunity is to allow those who are at minimal risk of death to live their lives normally to build up immunity to the virus through natural infection, while better protecting those who are at highest risk."
The declaration also notes that "for children, COVID-19 is less dangerous than many other harms, including influenza." It further adds, "Schools and universities should be open for in-person teaching. Extracurricular activities, such as sports, should be resumed."
Those launching the Great Barrington Declaration include Dr. Martin Kulldorff, a professor of medicine at Harvard University who is an epidemiologist with expertise in detecting and monitoring infectious disease outbreaks and vaccine safety evaluations; Dr. Sunetra Gupta, a professor at Oxford University who is an epidemiologist with expertise in immunology, vaccine development, and mathematical modeling of infectious diseases; and Dr. Jay Bhattacharya, a professor at Stanford University Medical School, epidemiologist, and public health policy expert focusing on infectious diseases and vulnerable populations.
Research in Spain found 92 percent of children who test positive for COVID-19 are asymptomatic or have only mild systems, Bartlett said. He also said those at risk of death from COVID are overwhelmingly older citizens, and 47 percent of U.S. COVID-19 deaths have been nursing home residents.
Both Bartlett and Meehan are critics of mandatory mask-wearing, particularly for children, saying that there are many emotional, mental-health, and physical-health problems created by mask orders for children with no significant, offsetting benefits.
"Every trained doctor and nurse has learned that viruses are too small to be trapped by an ordinary mask," Bartlett said. "We don't wear surgical masks in the operating room to stop the spread of viruses. They are to stop respiratory droplets and bacteria from getting in a wound. This is a misapplication of protective equipment."
He said increased suicide and depression among children are among the problems generated by the current response.
"Take the masks off the kindergarteners," Bartlett said. "That's cruel and unusual punishment. It is not appropriate."
Meehan's presentation noted that Sweden "kept schools open and unmasked during the pandemic," while neighboring Finland closed schools temporarily. Yet, from Feb. 24 to June 14, the percentage of children between the ages of one and 19 infected by COVID-19 was the same in both countries—just 0.05 percent.
Meehan also noted the COVID-19 transmission rate was just 0.3 percent among children in schools and nurseries in New South Wales, Australia.
"Real-world data from schools where masks were not required or worn demonstrates a remarkably low rate of transmission of SARS-CoV-2," Meehan's presentation notes.
Rather than close schools or quarantine healthy people, Bartlett advocates early treatment of COVID-19 patients, saying corticosteroids "make a difference" and can cost as little as $3 per shot. Too often, he said officials make individuals with COVID-19 remain at home and wait until symptoms become severe before treatment is provided.
"We've never used a late-care strategy in the United States for any other disease," he said.
Given that children are less susceptible to COVID-19, appear to contribute little to its spread, and can suffer many emotional and academic challenges when schools are closed, Bartlett said school officials should view reopening as both safe and, ultimately, more humane.
"It's time for science. It's time for reason," Bartlett said. "It's time for common sense, frankly."
NOTE: This article has been updated since initial publication to note September revisions made to State Superintendent of Public Instruction Joy Hofmeister's recommendations regarding school closures and COVID-19.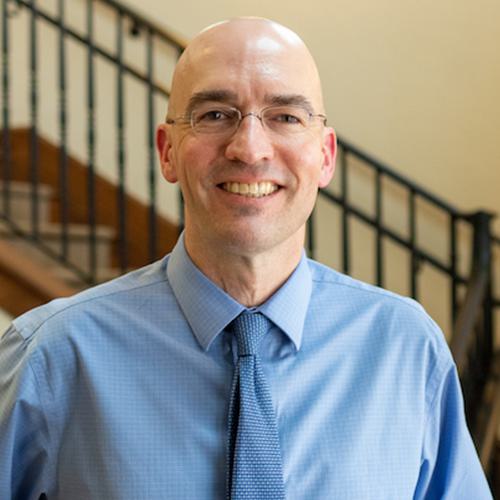 Ray Carter
Director, Center for Independent Journalism
Ray Carter is the director of OCPA's Center for Independent Journalism. He has two decades of experience in journalism and communications. He previously served as senior Capitol reporter for The Journal Record, media director for the Oklahoma House of Representatives, and chief editorial writer at The Oklahoman. As a reporter for The Journal Record, Carter received 12 Carl Rogan Awards in four years—including awards for investigative reporting, general news reporting, feature writing, spot news reporting, business reporting, and sports reporting. While at The Oklahoman, he was the recipient of several awards, including first place in the editorial writing category of the Associated Press/Oklahoma News Executives Carl Rogan Memorial News Excellence Competition for an editorial on the history of racism in the Oklahoma legislature.