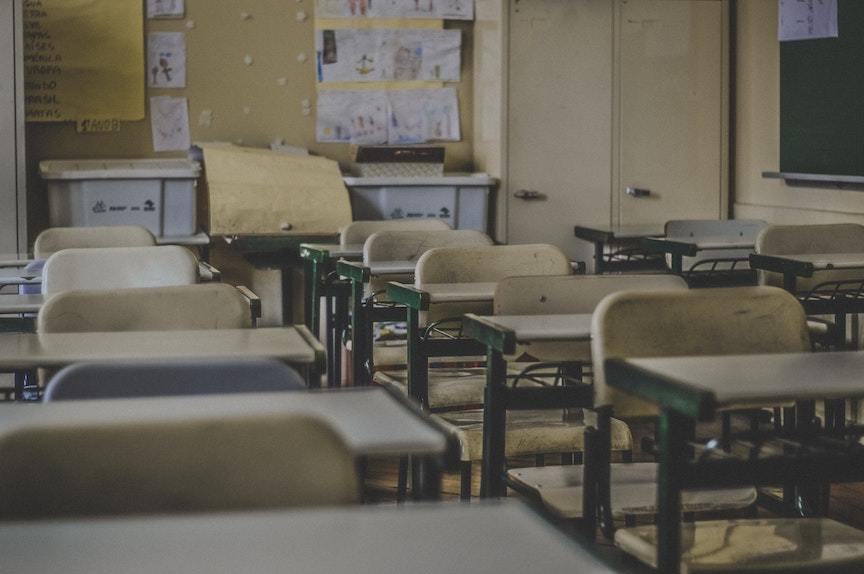 Education
Ray Carter | February 24, 2022
More whistleblowers emerge from Bowring school district
Ray Carter
Two employees of the Bowring school district previously reported that students in the district have been emotionally abused so severely that multiple children have become suicidal, and that school administration has done nothing to address the problem.
Now more parents have come forward telling similar stories with one saying complaints have been raised in the district "for years." In one instance, the reported abuse not only led to suicidal thoughts, but a suicide attempt by one child, according to his mother.
At the same time, a document produced by school authorities in the termination process for a school custodian who publicly raised concerns about abuse validated several key elements of her account.
Alleged Abuse of Students Going On 'For Years'
Dalina Eden is the mother of two children who attended Bowring school district, a dependent district in Osage County that serves students through the 8th grade, and said she also worked as an employee at the district for a brief time.
Like others who have publicly expressed concern, many of Eden's comments focused on the alleged behavior of Bowring teacher Deana Price and the response of Bowring Superintendent Nicole Hinkle.
Eden said Price was her son's special-education teacher "for many years."
"She was very verbally abusive the whole time," Eden said. "My son even had to see a counselor for years, because he was not doing well at that school."
At one point, the son's counselor recommended that the boy be given a study hall option in lieu of art class. The following year Eden said she wrote to school officials to ask for the same arrangement again, which had been allowed for several students. At that point, Eden said, Hinkle took the letter to Price during class, even though the request did not directly involve Price.
Eden said Price then began "yelling at my son in the middle of class with his peers about why he should get special treatment." Then, Eden said, Price asked every child in the class if Eden's son "should get special treatment by not being in art."
"My son was so embarrassed and still to this day (gets) upset, and it has been six years," Eden said.
After her son began high school in another district, Eden said his academic performance and emotional health improved dramatically.
On a separate occasion, Eden said her daughter was hurt in a PE class. She said Price, who taught the class, told the girl she was fine. It was eventually determined the child had a hairline fracture, Eden said.
Eden's comments echo those previously raised by Jasmine McCoy-Baum, a custodian at Bowring Public Schools, and Sheri Muniz, secretary for the Bowring school board. Both women say they have either personally witnessed abuse or have been informed of abuse by their children, who attended the school, and both reported their concerns to law enforcement officials.
Both women have since been fired from their jobs with the district.
Muniz, who rented a house from the school district, reported that the emotional abuse heaped on one of her children included Price telling her son the family would lose their home. At one point, the Bowring superintendent ordered the water turned off to the house, even though Muniz had paid her bill, according to an official with the local water district.
Eden said district officials have long used the rent houses to control employees. When she briefly worked for the school in 2012, Eden said she overheard Hinkle discuss how she "controls who stays and goes in those houses."
"I have raised concern for years over the way Mrs. Price and Mrs. Hinkle have handled situations," Eden said, "and no one listened."
Fourth Parent Says School Officials' Abuse Led to Child's Suicide Attempt
A fourth parent, who requested anonymity due to concerns of retaliation, said abuse at the school was severe and led one of her children to attempt suicide.
"Bowring scarred this boy," she said.
Although school officials knew the youth had emotional challenges, she said Hinkle and Price openly mocked the boy in front of other students and called him names such as "retarded," "worthless," and "ugly."
The mother said Price would also yell in her son's face, covering it with spittle, and that boy reported that Price shoved him on occasions.
The youth also encountered severe bullying from other students.
"I spent about $80 in one week, just on clothes," the mother said, "because I couldn't get the blood out of his tee-shirts and his jeans."
The mother said school officials did nothing to stop the bullying and even offered implausible explanations for his injuries.
"One of the excuses was, 'Well, I think he picked his nose so hard it made it bleed,'" the mother recalled. "I'm sorry, when he has gashes in his head that he has to go get stitches … his nose, his tongue, his lip, his eye is bleeding, I'm sorry, that's not picking your nose."
The abuse at the Bowring school was so extensive and long-lasting that the boy eventually attempted suicide, the mother said.
The day of that event, she was fixing supper at home. Her child came into the kitchen, walked by and said, "Mom, I love you.'"
"I said, 'Baby, I love you too,'" the mother recalled. "That wasn't anything out of the ordinary. I tell my kids I love them all the time."
When she finished fixing supper, she walked back to her son's bedroom to tell him to come eat and saw "blood everywhere." The boy had taken a knife and cut his wrist.
"He said, 'Mom, I can't take it anymore. I know suicide is a one-way ticket to hell, but I'd rather live in hell than live here because I can't deal with it anymore,'" the mother recalled, her voice choking at the memory. "And he went to cut his other wrist and I grabbed the knife."
An emergency room visit saved the boy's life.
Although time has passed and the boy is now away from Bowring, she said the psychological scars remain.
"He still has nightmares," the mother said. "He wakes up screaming. Sometimes he wakes up just shaking."
She said the boy's nightmares include abuse from Hinkle and/or Price, and the youth fears sleep.
Those conditions are symptoms associated with post-traumatic stress disorder (PTSD).
Numerous Similarities in Whistleblowers' Stories
The mother's story echoes that of other whistleblowers.
Several Bowring parents and/or employees have described severe verbal and emotional abuse of children that has led numerous students to either become suicidal or caused children who already had emotional challenges to become suicidal.
Muniz said one of her children also reported that staff at the school called him derogatory names, and that Price told the boy he "was not going to amount to anything."
More than one whistleblower has said school officials offered what they consider implausible explanations in response to abuse complaints.
Document from Termination Hearing Confirms Key Details of Prior Allegations
At McCoy-Baum's termination hearing, school officials provided copies of a "proposed findings of fact" that, although cited to justify firing McCoy-Baum, validated key aspects of her prior account of an incident that occurred at the school.
McCoy-Baum has spoken publicly about her belief that verbal/emotional abuse of students in the district has created major problems for the mental health of some children. On one occasion, McCoy-Baum said she witnessed Price verbally berating a student after school staff had been told the child had been having suicidal thoughts.
McCoy-Baum said Price's admonishment went "on and on and on," leaving McCoy-Baum "feeling sick." She believed the teacher's actions were abusive and likely to exacerbate the youth's suicidal tendencies.
"I just saw his face and the tears in his eyes," McCoy-Baum said. "I was like, 'This is not okay.' Honestly, I was just so disturbed and sickened by it."
McCoy-Baum said she briefly intervened, but that Price returned to berating the child. Before stepping out, McCoy-Baum said she stopped to give the child a hug, and Price responded by "screaming at me."
The "proposed findings of fact" presented at McCoy-Baum's termination hearing confirm key aspects of her account.
The document indicates that the Dec. 9, 2021, incident occurred because the student had thrown "a magnetic poster onto a locker, which bounced off the locker and made a mark on a ceiling tile."
The document states that McCoy-Baum briefly intervened and hugged the youth before leaving. The "proposed findings of fact" also states that Price followed McCoy-Baum and yelled at her in front of students.
The "proposed findings of fact" document also states that McCoy-Baum subsequently raised concerns about the student's mental state with school officials, saying that "this kid is suicidal … but Price is yelling at him because he jabbed something into the ceiling … these kids have to not be treated like this!" The document also states that McCoy-Baum said such treatment of students "needs to stop."
The document states that Hinkle later told McCoy-Baum that "her behavior was inappropriate" and that "she should not have yelled in the presence of children because they needed to feel safe." The "proposed findings of fact" declares that McCoy-Baum's "performance and conduct" is "unacceptable and cannot be tolerated by the District." The cited justifications for firing McCoy-Baum were that she had created a disturbance on the school premises and distracted the attention of others.
The Oklahoma Council of Public Affairs sent separate requests for comment to Hinkle and Price at their school email accounts and left a voice mail at Hinkle's school phone number requesting comment. OCPA also left a message by phone seeking comment from Bowring school board president John Strom and reached out to Bowring school board vice-president Rhonda Kohnle via social media.
As of publication, no response has been provided.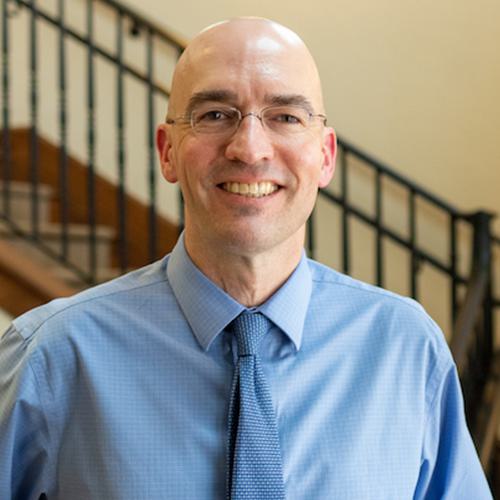 Ray Carter
Director, Center for Independent Journalism
Ray Carter is the director of OCPA's Center for Independent Journalism. He has two decades of experience in journalism and communications. He previously served as senior Capitol reporter for The Journal Record, media director for the Oklahoma House of Representatives, and chief editorial writer at The Oklahoman. As a reporter for The Journal Record, Carter received 12 Carl Rogan Awards in four years—including awards for investigative reporting, general news reporting, feature writing, spot news reporting, business reporting, and sports reporting. While at The Oklahoman, he was the recipient of several awards, including first place in the editorial writing category of the Associated Press/Oklahoma News Executives Carl Rogan Memorial News Excellence Competition for an editorial on the history of racism in the Oklahoma legislature.