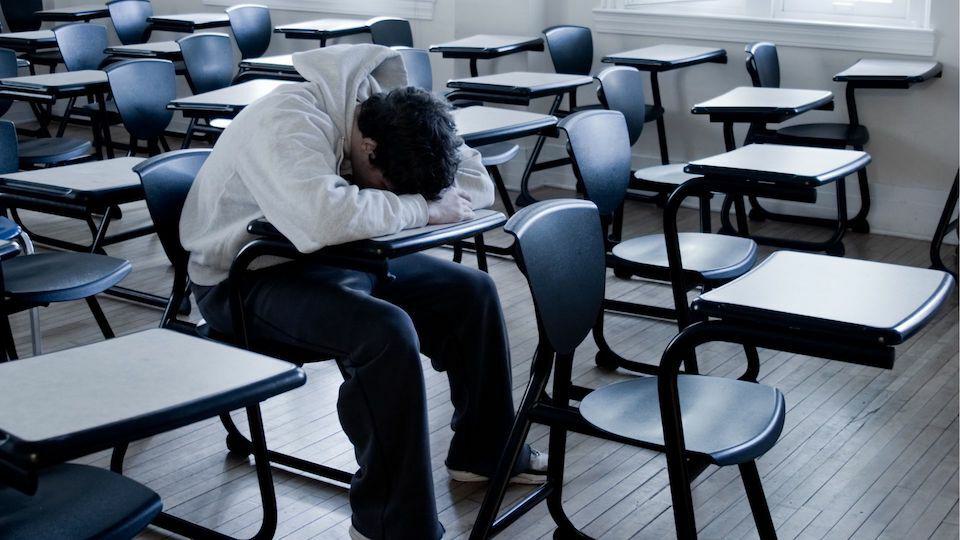 Education
Ray Carter | November 18, 2022
Mother who fears for son failed by open-transfer law
Ray Carter
Despite expressing fear for her son's future if he remains a student in the Tulsa Public School district, a mother was unable to obtain an open transfer into the Jenks district, which claims it lacks capacity for the youth.
Maria Morales appealed Jenks' decision before the State Board of Education at the group's November meeting, only to find state law does not allow the board to question how local districts set capacity, leading the board to reject the mother's plea.
Visibly emotional, Morales choked up and was unable to speak for a full minute before addressing the board.
"Last year was pretty hard for our family," Morales said. "My son had many, many issues at school."
Morales said she wasn't sure if the problems arose because Tulsa Public Schools was "shorthanded" and "couldn't address" the situation or lacked enough staff to monitor "the students all the time."
"There's a point as a parent where you just want to move on and turn the page …," Morales said. "I was afraid every afternoon that we picked him up (to) say, 'Everything was good?' and listen to something else (that happened)."
Board members indicated the materials associated with Morales' appeal, which were not publicly posted, were troubling.
"I appreciate your comments and your being here," said state board of education member Sarah Lepak. "I didn't know, really, any of the circumstances until I read these materials, but I'm concerned."
The 2021 law that expanded the ability for families to seek open transfers so their children can attend other public-school districts has resulted in a significant increase in transfer requests.
But publicly released data also indicates the process continues to disproportionately exclude many students currently stuck in Oklahoma's worst-performing schools, such as Morales' son, because neighboring suburban districts refuse admission.
According to the Oklahoma State Department of Education (OSDE), there were 10,924 transfer requests made between Jan. 1 and Aug. 15, 2022. That compares to just 1,221 requests in 2021, prior to the expansion of open transfer, and 391 transfer requests in 2020.
But many requests are still being denied. Overall, more than 2,500 transfer requests had not received approval at the time of the OSDE report. And many students facing denial appear to be trying to exit Oklahoma's urban districts for neighboring suburban schools.
KOSU reported that denials have been "concentrated in suburban and exurban areas around Oklahoma City and Tulsa." Between July and mid-August, KOSU reported that roughly half of denials were in just 10 districts due to reported capacity issues: Midwest City-Del City, Moore, Jenks, Tulsa Union, Collinsville, Edmond, Choctaw-Nicoma Park, Bethel, Broken Arrow, and Piedmont.
Under the law, districts may declare they lack space to accept transfer students based on a definition of capacity set by each individual district. In practice, that means widely different policies can be in place from district to district, and vacancies can vary wildly from grade to grade.
During a recent State Board of Education meeting that involved another open-transfer appeal, Stacey Butterfield, superintendent of Jenks Public Schools, acknowledged that Jenks' policy defines capacity in a way that students who would attend classes in the same school building may nonetheless face different responses to their transfer requests.
Overall, Jenks enrollment remains slightly below the student count from the 2019-2020 school year, according to figures from the Oklahoma State Department of Education.
During the hearing on the Morales appeal, members of the State Board of Education expressed frustration with the situation.
"These parents are desperate for other opportunities," said state board member Estela Hernandez, "and it feels like this system isn't willing to budge."
"I echo my sentiment from two months ago: I hate this," said board member Trent Smith. "It's awful."
While the expansion of open transfer between public schools was touted as a way to increase educational opportunity for students across the state, many families like the Morales have been left behind.
Advocates of greater school choice have noted additional options, including allowing state funding to follow a student to any school, including private schools, would benefit and empower many families who are still falling through the cracks.
During the 2022 legislative session, Senate President Pro Tempore Greg Treat, R-Oklahoma City, introduced legislation to create the Oklahoma Empowerment Account (OEA) Program. Under the program, most students eligible to enroll in a public school would be eligible for an OEA, which would have provided parents a portion of their child's per-pupil state funding to pay for a range of education services, including private-school tuition.
The bill was endorsed by Gov. Kevin Stitt but did not clear a Senate floor vote.
Treat vowed to bring the issue up again in the 2023 session, and Stitt easily won re-election this month running as a strong supporter of greater school choice.
In similar fashion, Ryan Walters, who serves as Stitt's secretary of education, was elected this month to serve as Oklahoma's next state superintendent of public instruction. Walters campaigned on a platform of strong support for parental empowerment and greater school choice.
While Walters supported the expansion of Oklahoma's open-transfer law, he said the state must further maximize opportunities for parents to obtain a quality education for their children.
"Parents need more choices in Oklahoma," Walters said. "We must do better, give more options, and provide the most advanced education opportunities in the country. We will do better."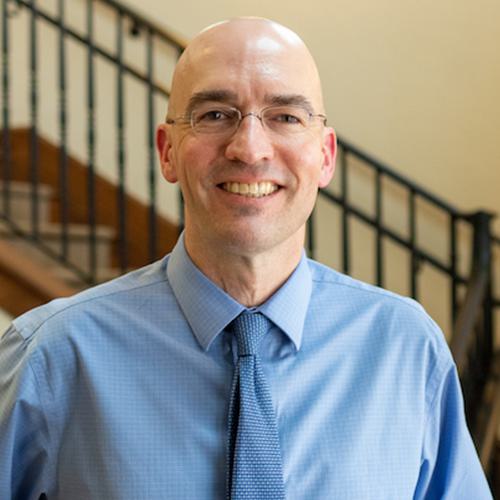 Ray Carter
Director, Center for Independent Journalism
Ray Carter is the director of OCPA's Center for Independent Journalism. He has two decades of experience in journalism and communications. He previously served as senior Capitol reporter for The Journal Record, media director for the Oklahoma House of Representatives, and chief editorial writer at The Oklahoman. As a reporter for The Journal Record, Carter received 12 Carl Rogan Awards in four years—including awards for investigative reporting, general news reporting, feature writing, spot news reporting, business reporting, and sports reporting. While at The Oklahoman, he was the recipient of several awards, including first place in the editorial writing category of the Associated Press/Oklahoma News Executives Carl Rogan Memorial News Excellence Competition for an editorial on the history of racism in the Oklahoma legislature.