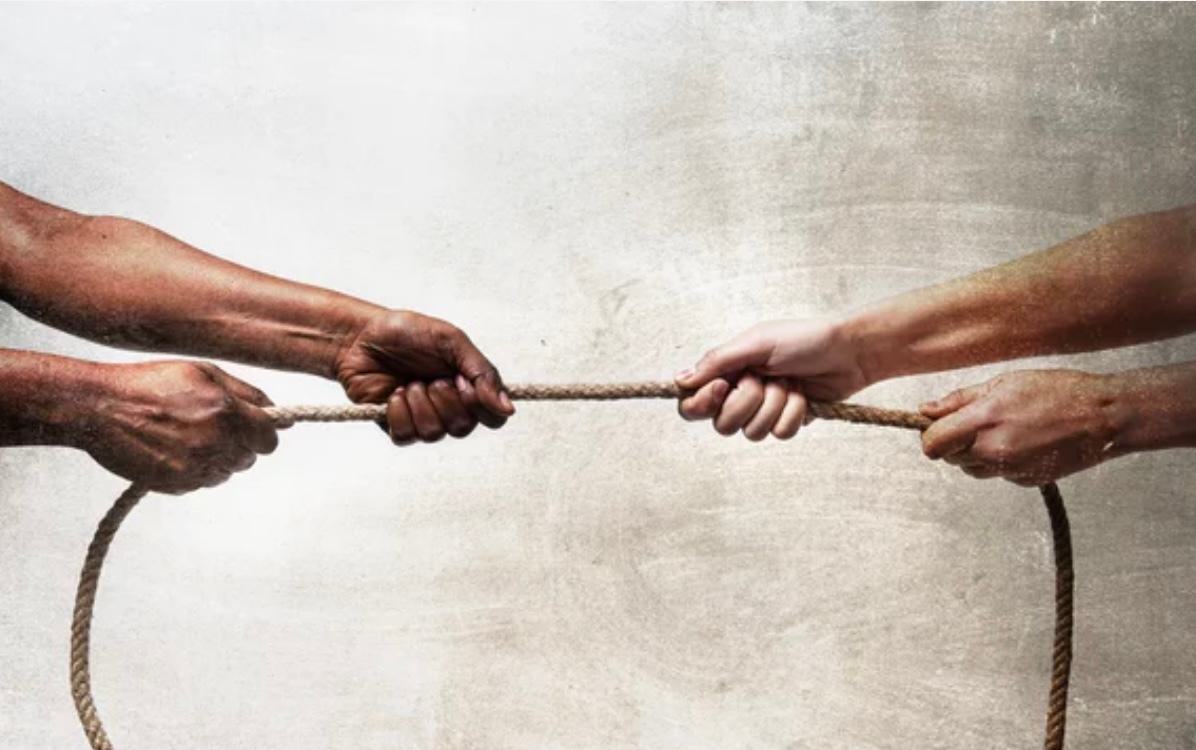 Education
Ray Carter | July 6, 2021
NEA touts critical race theory, transgender athletes
Ray Carter
At its recent annual meeting and representative assembly, members of the National Education Association (NEA) vowed to support and promote use of Critical Race Theory in the classroom and oppose laws that prevent biological males from competing against biological females in women's sports.
The NEA is the parent organization of the Oklahoma Education Association (OEA) and OEA members were among those participating in the annual meeting, which was conducted virtually this year.
In the 2019-20 school year, the most recent for which figures are available, the OEA reported having 18,781 members, although only 16,560 were considered active members, based on figures culled from the NEA Secretary-Treasurer / Independent Auditors 2021 Financial Reports. Oklahoma is among 20 NEA state affiliates that had fewer members in 2020 than in 1993.
Among the new business items approved by NEA delegates during the assembly was one that would devote more than $675,000 in union funding to "continue our work together to eradicate institutional racism in our public school system" by establishing a task force to tout professional development programs for school employees that include a focus on "implicit bias," "anti-racism" and "other racial justice trainings."
The task force's goals include "increasing the implementation" of Critical Race Theory and similar material in "curriculum in pre- K-12 and higher education."
NEA member Eric Brown of Illinois offered that proposal, and in a note of explanation stated, "Policymakers deny schools resources and opportunities, blame problems they create on students of color, and use police in place of nurses, counselors, supportive services, and enrichment programs proven to make schools places where students can thrive and truly be safe."
Another proposal adopted by NEA members called for the union to "research the organizations attacking educators doing anti-racist work and/or use the research already done and put together a list of resources and recommendations for state affiliates, locals, and individual educators to utilize when they are attacked."
The associated note of explanation stated, "The attacks on anti-racist teachers are increasing, coordinated by well-funded organizations such as the Heritage Foundation. We need to be better prepared to respond to these attacks so that our members can continue this important work."
The union may spend $56,500 on that effort.
Another business item adopted by NEA members requires the union to "identify, compile, and share" existing "decolonizing the curriculum" resources "to educators seeking to be anti-racist in their classrooms and use existing communications and social media to promote it through their affiliates so that rank and file educators can utilize the resources in the classrooms."
A note of explanation declared that that "lifting racial justice is a foundational pillar of NEA" and that "decolonizing" resources align with the NEA's goals of "eradicating white supremacy culture, and lifting up Black Lives Matter in school."
A fourth measure approved at the assembly called on the NEA to share and publicize "information already available on critical race theory" and have a "a team of staffers" dedicated to helping union members "fight back against anti-CRT rhetoric."
That proposal also required the union to provide an in-depth study "that critiques empire, white supremacy, anti-Blackness, anti-Indigeneity, racism, patriarchy, cisheteropatriarchy, capitalism, ableism, anthropocentrism, and other forms of power and oppression at the intersections of our society," and to make clear that the union's members "oppose attempts to ban critical race theory and/or The 1619 Project."
The proposal also declared that in teaching social studies "it is reasonable and appropriate for curriculum to be informed by academic frameworks for understanding and interpreting the impact of the past on current society, including critical race theory."
The measure also called for the NEA to join "with Black Lives Matter at School and the Zinn Education Project" in rallying on Oct. 14 "as a national day of action to teach lessons about structural racism and oppression." Both the formal Black Lives Matter organization and the Zinn Education Project are associated with officials who embrace, or previously embraced, Marxism.
The cost of that measure is $127,600.
This year Oklahoma lawmakers passed, and Gov. Kevin Stitt signed into law, House Bill 1775, which banned K-12 schools from teaching several concepts associated with Critical Race Theory, including that "one race or sex is inherently superior to another race or sex," that "an individual, by virtue of his or her race or sex, is inherently racist, sexist or oppressive, whether consciously or unconsciously," or that individuals "should be discriminated against or receive adverse treatment solely or partly because of his or her race or sex."
As part of a recent panel that discussed and criticized HB 1775, OEA President Alicia Priest declared that the United States is not a "shining star of equality" on the world stage.
HB 1775 took effect on July 1. The State Board of Education will take up agency rules that spell out how HB 1775 will be enforced at a forthcoming board meeting.
One proposed NEA business item appeared to take aim at Oklahoma's new law.
Under the NEA's rules, new business items that involve work the union is already undertaking are withdrawn. A report issued by the NEA shows one such measure was proposed by Kelli Roberts, an NEA delegate from Oklahoma, that called on the NEA to "mobilize its members to oppose state laws that ban or penalize teachers with fines who teach history like 'critical race theory' in the classroom by highlighting the issue through existing appropriate media sources that will provide affiliates with tools such as talking points, or fact sheets, which will help them to fight against such laws."
The NEA report stated that the union is already engaged in such activity.
In addition to touting Critical Race Theory, NEA members also voted to take stances on several other political issues.
One business item approved by NEA delegates called on the union to "use existing materials to educate its state and local affiliates and members about the dangers of anti-transgender legislation targeting transgender youth in sports and/or restricting their access to gender-affirming health care."
Another approved measure called on the NEA to "raise awareness about the impact of period poverty (the lack of access to menstrual supplies) on our students." In order to avoid gendered language, the associated explanatory note referred to biological women as "menstruators."
This year, the Oklahoma House of Representatives approved Senate Bill 2, which creates the "Save Women's Sports Act." The legislation's key provision states, "Athletic teams designated for 'females', 'women,' or 'girls' shall not be open to students of the male sex." The bill could be brought up for a vote in the Oklahoma Senate in 2022.
Another business item approved by NEA delegates called for the union to endorse ending what it called the "Trump-era racist policy of turning away immigrants at the southern border and forcing family separations" and also called for "the shutdown of all child detention centers" and endorsement of "granting refugee status, as well as an increased number of work and family visas, to immigrant children and their families."
Upon taking office, President Joe Biden halted the construction of the border wall, revoked a 2017 executive order calling for stricter enforcement of immigration laws and canceled migrant protection protocols, and his administration suspended asylum cooperation agreements with El Salvador, Honduras, and Guatemala.
A recent report issued by Republican members of the U.S. Senate noted that encounters with border crossers increased from 23,237 in May 2020 to 180,034 in May of 2021, a 675-percent increase. Total border encounters in the first eight months of this fiscal year were almost double the total for the entire fiscal year 2020.
NOTE: The same day this article was posted, the NEA removed from its website all business items considered at this year's NEA annual meeting and representative assembly, breaking all associated links initially included in this article. Those links have been replaced, as much as possible, with archived copies on the Internet Archive Wayback Machine website.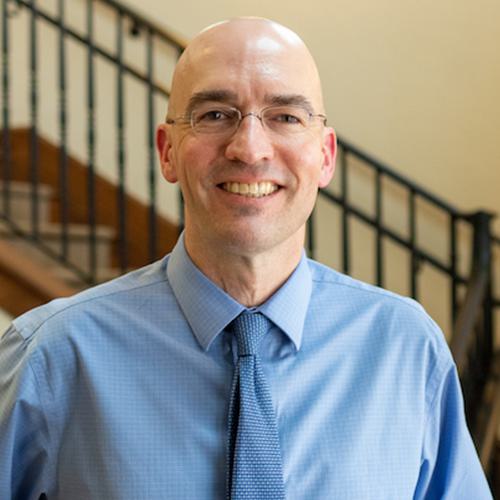 Ray Carter
Director, Center for Independent Journalism
Ray Carter is the director of OCPA's Center for Independent Journalism. He has two decades of experience in journalism and communications. He previously served as senior Capitol reporter for The Journal Record, media director for the Oklahoma House of Representatives, and chief editorial writer at The Oklahoman. As a reporter for The Journal Record, Carter received 12 Carl Rogan Awards in four years—including awards for investigative reporting, general news reporting, feature writing, spot news reporting, business reporting, and sports reporting. While at The Oklahoman, he was the recipient of several awards, including first place in the editorial writing category of the Associated Press/Oklahoma News Executives Carl Rogan Memorial News Excellence Competition for an editorial on the history of racism in the Oklahoma legislature.