Education
Ray Carter | January 11, 2021
Nearly $200 million allotted for 'ghost' students in Oklahoma
Ray Carter
Newly released enrollment figures for Oklahoma schools show districts may receive at least $195 million combined for 55,236 "ghost" students who do not attend classes in the district but are nonetheless included in enrollment counts used to determine state funding for each district.
Under Oklahoma law, state funding for schools is distributed based on several factors, including "the highest weighted average daily membership for the school district of the two (2) preceding school years."
As a result of distributing state aid based on the highest enrollment figure from a three-year period, schools with declining enrollment can receive continued funding for students who transferred to other districts, graduated, or even moved out of state.
Such students are informally referred to as "ghost" students since they exist only on paper in the districts claiming them based on prior-year enrollments.
Due to COVID-related shutdowns in many major Oklahoma schools, this year tens of thousands of students transferred to virtual charter schools, private schools, homeschool, or other districts that provide full-time, in-person instruction.
Yet those departed students can still be included in the enrollment count used by their old district when state officials determine the level of state funding that district will receive.
An Oklahoma Council of Public Affairs analysis, based on newly released enrollment data for more than 500 school districts, finds that 55,236 ghost students may be included in the enrollment figures used in the state's school-funding formula.
The 55,236 figure reflects only the shift in raw student numbers. The "ghost student" impact on funding may be even greater since the school-funding formula assigns "weights" to individual students based on things such as special needs or poverty, so a single student could count as 1.5 students when a school's funding is calculated, for example.
Because the state-aid figure for 2021 is $3,533.17 per student, that means at least $195.1 million may be allocated for the education of nonexistent students throughout Oklahoma schools. That estimate likely understates the full financial impact due to the use of student "weights" in the funding process.
In part because an overwhelming majority of traditional school districts experienced declining student enrollment this year, nearly all districts could receive funding for ghost students under the state's current funding formula.
However, just 22 districts account for 30,691 ghost students, or more than 55 percent of the total. Those districts are among Oklahoma's largest districts, mostly centered in urban areas, and positioned to each claim 400 or more ghost students when it comes to distribution of state funding.
In many other districts, the number of ghost students is relatively small. State data show that 127 districts may be able to claim between one and 20 ghost students.
However, because many of those districts have very low student counts, in some situations more than 10 percent of a small school's per-pupil state funding may be tied to student-enrollment counts from prior years that include children who no longer attend the school.
Just 65 districts—including the online districts that have experienced explosive growth—will likely not be able to claim any ghost students under existing state law.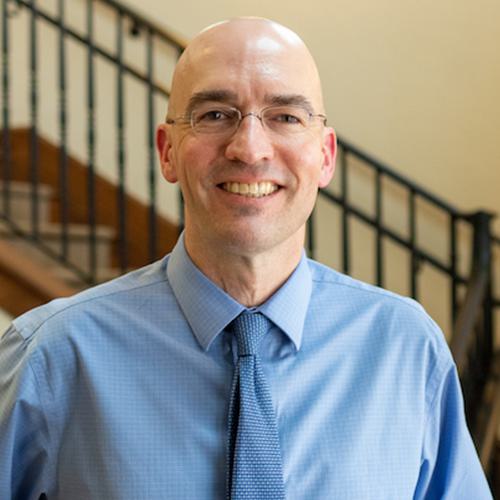 Ray Carter
Director, Center for Independent Journalism
Ray Carter is the director of OCPA's Center for Independent Journalism. He has two decades of experience in journalism and communications. He previously served as senior Capitol reporter for The Journal Record, media director for the Oklahoma House of Representatives, and chief editorial writer at The Oklahoman. As a reporter for The Journal Record, Carter received 12 Carl Rogan Awards in four years—including awards for investigative reporting, general news reporting, feature writing, spot news reporting, business reporting, and sports reporting. While at The Oklahoman, he was the recipient of several awards, including first place in the editorial writing category of the Associated Press/Oklahoma News Executives Carl Rogan Memorial News Excellence Competition for an editorial on the history of racism in the Oklahoma legislature.