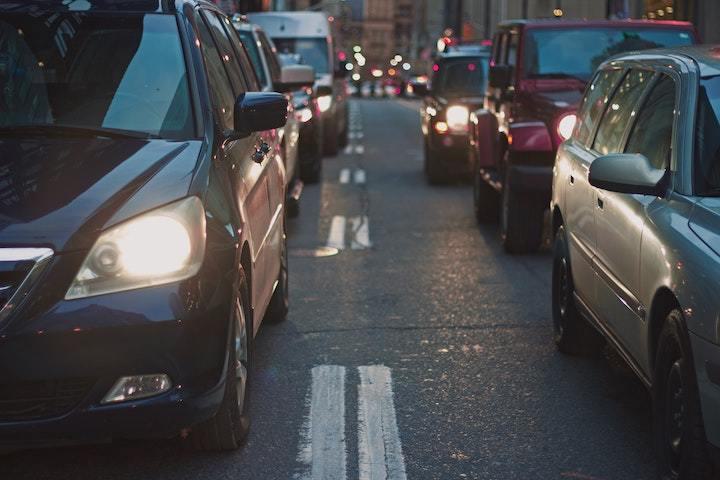 Good Government
Ray Carter | June 23, 2020
New car tag law may perpetuate antiquated system
Ray Carter
For years Oklahomans have been able to renew car tags online through either the Oklahoma Tax Commission or a tag agent. But this year lawmakers voted to restrict consumer choice and mandated that only tag agents can do online tag renewals.
Tag agents argue the bill is a free-market measure, saying private-sector businesses that contract with the government should handle tag renewals rather than government employees.
But the Oklahoma Tax Commission has needed only a small group of employees to process online tag renewals for the entire state, compared to countless contract employees at nearly 300 tag agent locations.
And a recent report indicates a far bigger need in Oklahoma is modernization. The report shows that Oklahoma's tag-agent system requires in-person visits for services routinely done online in other states.
Former state Rep. Jason Murphey, R-Guthrie, was an author of 2009 legislation that began shifting state licensing and permitting online. Murphey said he drafted one provision of the 2009 law that affected car tag renewals "after observing that Texas allowed for online renewal."
"The report indicates the financial benefit of the new law for online car-tag renewals will accrue mostly to a small share of tag agents in urban areas."
"Being a good Oklahoman, I couldn't stand that Texas had an important modernization not easily available to those north of the river," Murphey said. "Because of the way the mandate was put into law, it was missed by the tag agents' lobbyist and that's likely the only reason we got it through."

Not only does Texas allow online renewal for car tags, but it also reduces the fee when people renew online. Adam Shaivitz, public information officer for the Texas Department of Motor Vehicles, said via e-mail that the discount is provided for online registration "because this is the quickest and most efficient method, and it reduces the number of customers coming to county tax offices."
State lawmakers have chosen to move Oklahoma in a very different direction through House Bill 4049. The legislation, authored by House Speaker Charles McCall (R-Atoka) and state Sen. David Bullard (R-Durant), requires that citizens "shall select a motor license agent in the state to process any online transaction" for a car-tag renewal, eliminating the Oklahoma Tax Commission option. Lawmakers overrode Gov. Kevin Stitt's veto of HB 4049 to make sure the bill became law.
What specific services do tag agents provide in processing online car tag renewals? In many cases, not much.
Clayton Taylor, a registered lobbyist who serves as the executive director of the Oklahoma Tag Agent Coalition, said processing can include verification of the information submitted electronically, but most of the work is simply mailing the decal that citizens place on a tag to show it has been renewed.
"Mainly it's the sticker," Taylor said.
He said some cases are more labor-intensive.
As an example, Taylor cited a person who inherits a vehicle from a recently deceased relative. If that vehicle has a Cherokee Nation tag that expired several years prior, and no one can find a current title for the vehicle, processing that tag renewal can be time- and labor-intensive. Taylor said such cases are typically handled in person at tag-agent offices, and the higher costs of those transactions must be offset through fees on numerous simple renewals.
"A lot of the processing is easy, no doubt about it," Taylor said. "But some of it is very complicated."
Taylor said the main argument for the bill is that it funnels business to private-sector entities, rather than growing the state workforce. Tag agents are considered private businesses that contract with state government.
"For the Tax Commission to do the processing, they have to hire more state employees, they have to pay them their salary and all their benefits and that sort of thing," Taylor said.
He said tag agents "use private dollars to pay for their employees and to train them because all of that is done at the tag agent's expense."
"What this is about is stopping state-sponsored agencies, state-funded agencies, from using tax dollars to try and take business away from the private sector," Taylor said.
However, an official with the Oklahoma Tax Commission said only eight employees are currently required to handle all online tag renewals that the agency receives from across the state. Those individuals are paid roughly $270,000 combined annually.
In comparison, a report conducted for the Oklahoma Tax Commission by the firm Alvarez and Marsal found there were 277 tag agent offices across Oklahoma in the 2019 calendar year. Each office can employ multiple individuals.
The report found vehicle registrations generated $225.4 million in taxes and fees in 2019 and tag agents retained $13.3 million of that total. Nearly 4 million vehicles were registered that year.
The Alvarez and Marsal report indicates the financial benefit of the new law for online car-tag renewals will accrue mostly to a small share of tag agents in urban areas.
"Tag Agent fees vary widely across the state," the report states. "The top 10 percent of Tag Agents—most of whom are located in Oklahoma, Cleveland, and Tulsa Counties—account for over 30 percent of fees."
The report also found there is little performance review for tag agents, noting tag-agent performance "is not tracking against metrics and service standards are not actively enforced."
The lack of performance measurement may be an artifact of the historic roots of the tag-agent system. For most of Oklahoma's history, tag agent positions were political patronage jobs—state senators appointed local tag agents.
That practice extended into the modern era of Oklahoma politics, but has been ended in recent years. Even so, lawmakers have continued to enact legislation that affects and possibly restricts entry into the industry.
For example, in 2018 lawmakers approved House Bill 3278. That legislation allowed a tag agent to "submit a letter of resignation contingent upon the appointment" of a specific applicant as the agent's replacement. That effectively allowed tag agents to hand off a tag-agent business to hand-selected individuals without public competition for the contract. The bill passed with little opposition before being signed into law by former Gov. Mary Fallin.
Oklahoma Ethics Commission records show many tag agents have been financial contributors to political campaigns, although the amounts donated vary wildly. The largest source of campaign financing from tag agents or their representatives may come through Taylor. Since 2015, Taylor has contributed more than $142,000 to legislative candidates and political action committees, including many current members of the Legislature, according to Oklahoma Ethics Commission records.
The Alvarez and Marsal report dryly notes, "The history and function of Tag Agents in Oklahoma is pretty unique relative to its peers."
The report found that Oklahoma and Louisiana are the only two states among a peer group of eight that relies primarily on third-party contractors (tag agents) to handle most vehicle registrations.
Oklahoma and Louisiana also ranked among the three worst states in that group of eight when it comes to providing vehicle services online. Colorado provides all vehicle services online while Arkansas, Texas, and New Mexico provide most motor-vehicle related services online. Oklahoma provides only "limited services" online, according to the report.
The services provided online by Colorado include new registration, registration renewal, new licenses, license renewal, address changes, citation payments, titling, fee/tax calculation, and in-person scheduling.
Oklahoma provides only three services online, according to the report: registration renewal, address change, and fee/tax calculation.
In contrast to Oklahoma, the report found Arkansas "is making a concerted effort to push citizens to do more services online through its 'Skip the Trip' campaign. As part of this effort, Arkansas has both built out the services that can be conducted online as well as added functionality to make trips to reduce wait times if someone really wants to pay in person."
The report's recommendations for Oklahoma reforms include establishment of "kiosk services in high-traffic locations like supermarkets, convenience stores, and community centers."
"Opportunities exist to streamline processes and expand online services as research suggests that citizens are increasingly demanding more services that do not require a physical trip," the Alvarez and Marsal report states.
In passing HB 4049, lawmakers did nothing to modernize tag-agent services by moving them online, which was one factor cited by Stitt when he vetoed the bill.
"While I agree motor license agents play a key role in delivering services to Oklahomans, this measure would only create more statutory barriers to digitally transforming state services," Stitt wrote in his veto message. "As the COVID pandemic demonstrated, the need for services to be accessed remotely and electronically has never been greater."
While HB 4049 did not modernize Oklahoma government, its passage apparently did not go unnoticed.
Members of the Oklahoma House of Representatives worked only 10 days in March, adjourning on March 17. But HB 4049 was among the measures passed in the final days of activity that month, advancing on March 11.
The Republican-controlled House then worked only a single day the following month, convening on April 6. But when GOP lawmakers arrived that day, they received a warm welcome from the Tag Agent Coalition. Oklahoma Ethics Commission records show Taylor and the Tag Agent Coalition spent $667 on breakfast for the entire House Republican caucus.
[This is one in a series of articles about legislation included on OCPA's 2020 legislative scorecard.]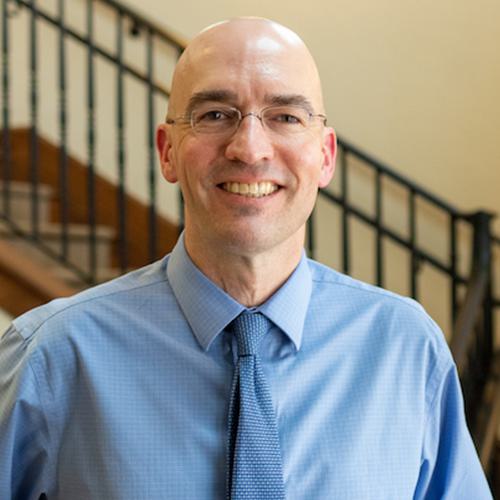 Ray Carter
Director, Center for Independent Journalism
Ray Carter is the director of OCPA's Center for Independent Journalism. He has two decades of experience in journalism and communications. He previously served as senior Capitol reporter for The Journal Record, media director for the Oklahoma House of Representatives, and chief editorial writer at The Oklahoman. As a reporter for The Journal Record, Carter received 12 Carl Rogan Awards in four years—including awards for investigative reporting, general news reporting, feature writing, spot news reporting, business reporting, and sports reporting. While at The Oklahoman, he was the recipient of several awards, including first place in the editorial writing category of the Associated Press/Oklahoma News Executives Carl Rogan Memorial News Excellence Competition for an editorial on the history of racism in the Oklahoma legislature.