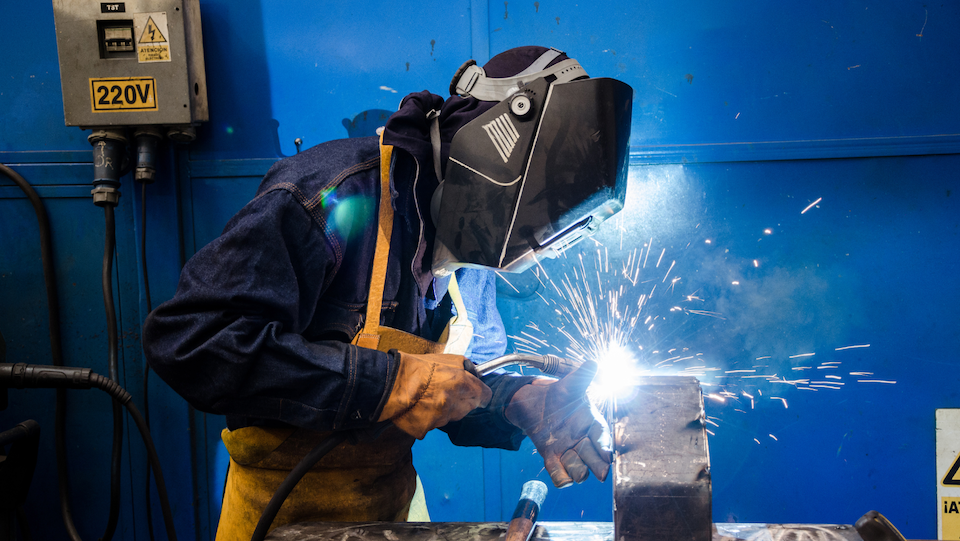 Higher Education
Mike Wilt | September 19, 2022
New Career Tech program connects students, employers
Mike Wilt
Debates continue to swirl around student loan debt forgiveness and the cost of college tuition and fees that caused the debt in the first place. Meanwhile, a new Oklahoma CareerTech program will better connect employers and students who are interested in work-based learning.
Get Skilled Now (GSN) is a free online platform that will allow CareerTech students and employers to find each other for on-the-job learning opportunities. The platform and mobile app will allow both students and employers to search specific criteria to find the best fit.
"We are very excited about enhancing our efforts to provide real-world workplace exposure for our students while simultaneously meeting the needs of area employers," says Tammie Strobel, superintendent and CEO at Tri County Tech (TCT) in Bartlesville. "Our ongoing face-to-face communication with business and industry professionals will continue, but this new technology will be a tremendous asset."
TCT has been one of the state's premier CareerTech centers for decades. TCT's business development officials and instructors work together to craft program-specific curricula that align with the changing needs of businesses.
"In other settings, many students wonder how they will ever use what they are being taught," Strobel says. "But our students know exactly why they are learning what is being taught and how they will use that knowledge in the real world."
Job shadowing, internships, and apprenticeships allow students to work elbow-to-elbow with skilled, experienced adults who are already working for a living.
In addition to TCT staff going out to visit employers, the employers often visit TCT as members of an advisory committee.

"If you get trained, you will find work and work that pays well." —Tammie Strobel, superintendent and CEO at Tri County Tech
"They are able to see and use our equipment, our technology, and our labs. They also review our curriculum and provide invaluable input," Strobel says. "We are always striving to stay current with the demands of the workplace. As employers' needs change, we want to change to meet those needs."
A key component to TCT's success is having instructors return to the workplace during the summer months so they can engage in work-based learning.
"I recently recognized one of our dental hygienists for 20 years of teaching," Strobel says. As you can imagine, a lot has changed for dental hygienists during the past 20 years. So, every summer she goes to work for a local dentist. Every time she returns to the classroom, she is excited to share what her students need to know and why they need to know it."
'Amazon for the Workplace'
While TCT and Oklahoma's other 28 technology centers will continue their work connecting students and employers, the new GSN platform will allow for connections to be made much faster. One might call it Amazon for the workplace.
The software and mobile app will allow students to conduct a statewide search for on-the-job training opportunities, clinical placements, and full-time jobs. It will also allow employers to quickly engage students and their schools to create the workforces they need to be successful. Employers can conduct searches for students from across the state, from a particular region, or from a specific school.
Expected to go live later this fall, GSN will help employers with everything from the recording of agreements to final student evaluations. Students will be able to log work hours and provide their feedback. For both employers and students, GSN will be accessible via a link on smartphones, laptops, and tablets.
"There has always been a need for welders, heat and air techs, plumbers, auto repairmen, machinists, and health care workers, just to name a few," Strobel says. "And that need has skyrocketed since the pandemic. If you get trained, you will find work and work that pays well."
'The Value of a Skilled Workforce'
Mike Rowe, known for his television show "Dirty Jobs," has been a tireless advocate for the skilled trades and a vocal proponent of career technology education. In 2017 testimony before a congressional committee, he noted that the favored "college for all" mindset comes "at the expense of community colleges, trades schools, and apprenticeship programs."
Thus, every other educational opportunity began to feel subordinate. Also, the overall push for college coincided with an overall removal of vocational arts from high schools across the country, and the effects of this one-two punch laid the foundation not just for a widening skills gap, but for a level of student debt that's massive, premature, and completely unnecessary. I testified [previously] that tuition had soared, in part, because thousands of well-intended parents and guidance counselors were telling millions of kids—irrespective of their individual skills—that their best hope of success was the most expensive path available. The pressure on kids to borrow money was enormous. And, so, they did. Consequently, college tuition rose faster than the cost of food, energy, real estate, and healthcare. I told the committee that this "cookie-cutter" approach to promoting higher education has led to thousands of graduates with expensive degrees from excellent schools, but no prospects in their chosen field, and no way to pay off their student loans. Alas, I have nothing new to tell you. Our widening skills gap, the disappearance of vocational education, and the stratospheric rise in college tuition … are the symptoms of what we value. And right now, we need to reconnect the average American with the value of a skilled workforce.

With its Get Skilled Now platform, the Oklahoma Department of Career and Technology Education is making that reconnection a reality.

Mike Wilt
Independent Journalist
Mike Wilt spent seven years as a radio news and sports journalist and has extensive experience in marketing, public relations, and governmental affairs. He served three years as a U.S. congressional aide and 10 years as a member of the Oklahoma House of Representatives.