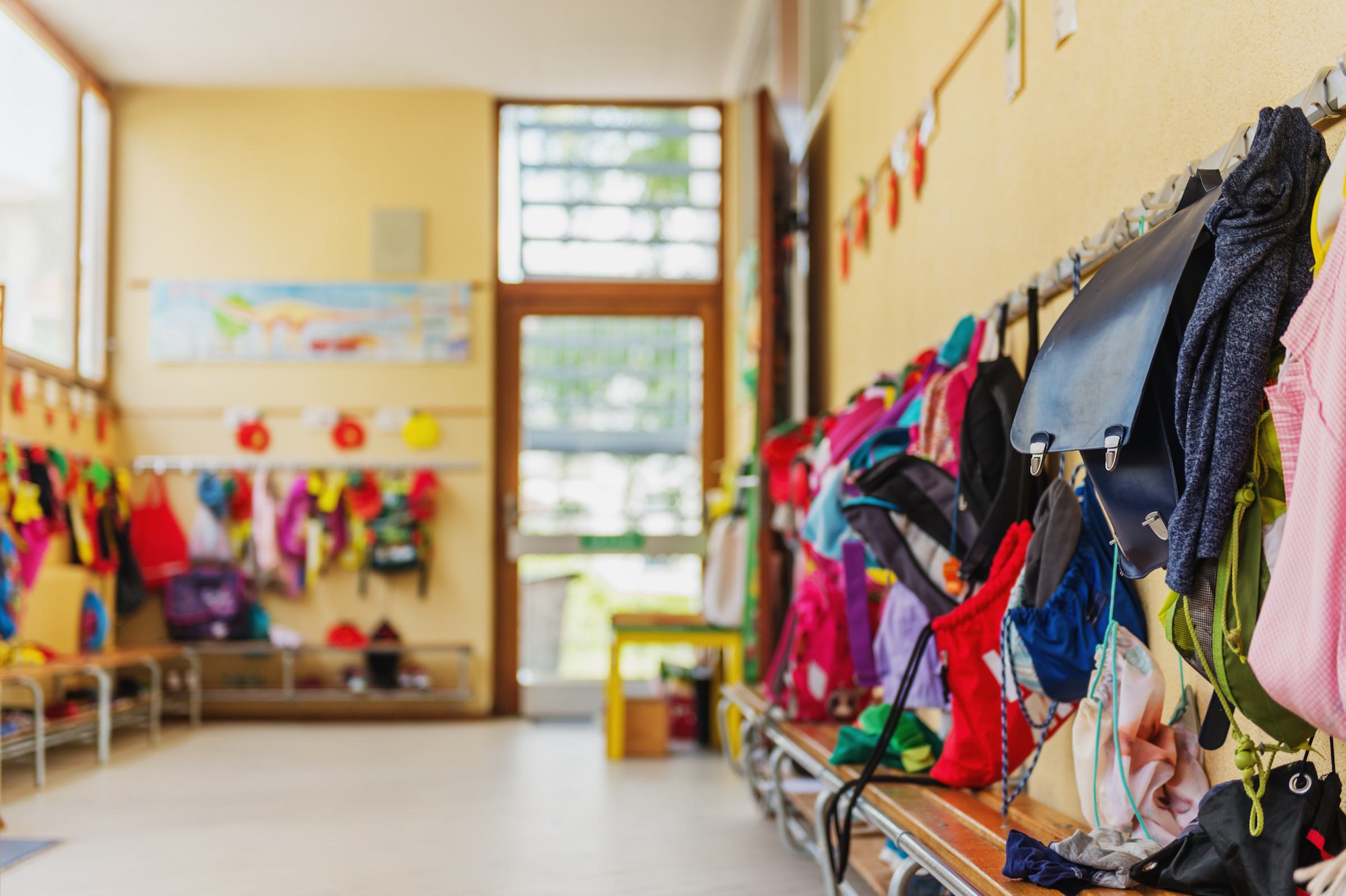 Education
Ray Carter | July 23, 2020
No statewide COVID mandates for schools
Ray Carter
Members of the Oklahoma State Board of Education voted Thursday to approve a set of statewide recommendations to aid schools in developing responses to local COVID-19 infection rates, including guidance on the use of masks, but declined to impose those recommendations as new state mandates.
Board members argued local schools should be granted the flexibility to adjust policies based on local conditions and input from district stakeholders, rather than have the state's more than 500 districts micromanaged from Oklahoma City.
"The final decision really needs to be left to the school district and the leadership within the school district," said board member William Flanagan. "They have the most current information about the status and the safety of those particular kids."
Under a proposal developed by staff at the Oklahoma State Department of Education, school mandates would have been tied to, and fluctuated with, a state Department of Health map that color-codes counties based on per-capita COVID-19 infection rates.
That map colors counties green, yellow, orange, and red based on infection rates. Green counties have rates below 1.43 daily new cases per 100,000 population. In yellow counties, the rate is between 1.43 and 14.39. In orange counties, the rate greater than 14.39, while red counties have rates above the 14.39 rate plus one of four additional conditions, such as having a low local supply of intensive care unit beds.
As the State Board of Education debated the plan, the Department of Health map showed that six counties were in the green category, 53 were in the yellow category, and 18 were in the orange category. No county was in the red category.
Under the department's proposal, students and staff at schools in green counties would have been encouraged, but not required, to wear masks, and other mandates would be minimal.
In yellow counties, masks would be mandatory for all staff and all students in grades four through 12. In addition, students in pre-K through third grade would be required to wear masks in hallways, common areas, and on transportation, but not in class.
The department plan also created an "Orange Level 1" and "Orange Level 2" for schools in counties placed in the orange category by the Department of Health. In Level 1, schools would be strongly recommended to transition to alternative schedules or distance learning. At Level 2—defined as an infection rate of more than 25 but fewer than 50 new cases per 100,000 population—schools would be required to shift to distance learning.
Board members said they agreed with many of the plan's broad recommendations, but worried that a state mandate was unwieldy and could even cause problems in many districts.
Board member Jennifer Monies noted many local districts have already developed plans that could be upended by new mandates.
"This meeting and what we are considering here today may potentially put in chaos what's already been approved by a local board and district," Monies said. "And I just don't think that that's right. At the end of the day, this is something that is completely moving way too fast. We cannot put in place mandates at the state level. A local district is going to know best what is going on in their building and be able to be much more nimble than any kind of recommendations or requirements that we are putting in place."
Flanagan said county-level data may not reflect what is occurring within specific districts, noting an isolated outbreak in a nursing home or meat-packing plant can cause per-capita figures to skyrocket in a county without reflecting a true increase in countywide spread.
"Are we going to close the school district down when they don't have any cases?" Flanagan said.
Board member Brian Bobek made the motion to approve the plan as strong recommendations rather than statewide mandates.
"I actually like these protocols," Bobek said, "but as guidelines or suggestions."
Board member Estela Hernandez said she personally agreed people should wear masks and take other precautions, but noted that during the Senate confirmation process for all six appointed members of the state board lawmakers continually stressed the importance of protecting local control in schools.
"It's about bottom-up, not top-down," Hernandez said. "And the more I hear many of us talk on this call, we're talking about top-down, and that's not what Oklahoma and what this nation is all about. And I want to be able to refocus that, that it's about trusting our local boards to do what they're intended to do."
Monies noted the department plan also posed several logistical challenges, including the fact that Orange Level 2 "doesn't exist at the state level." She questioned how schools would be made aware they have crossed that threshold from one week to the next since that data is not released by the Department of Health.
The shift from one orange level to the next would have major consequences, she noted.
"The difference between level one and level two in orange is the difference between closing schools, requiring schools to close," Monies said.
Monies also noted the plan could involve constantly changing requirements at a local school from week to week.
"Looking at the map for the last three weeks, there have been roughly 10 counties that have gone from yellow to orange and back to yellow," Monies said. "So talking about consistency from a school district in communication to parents, within three weeks they have gone from a situation where masks are only required for fourth through 12th grade to a situation where potentially the school is closed to then back to only requiring masks for fourth through 12th grade."
Other members of the board said a statewide mandate was needed
State Superintendent of Public Instruction Joy Hofmeister questioned whether local officials would confer with appropriate experts and said local officials should be focused on other issues.
"There is not an assurance that even communities where there are high community transmissions will be in touch with experts that we have spent hours and hours and hours working—and are committed and will continue to work—to keep the safety and well-being of our districts at the top priority, with the time and effort it takes to bring all of the information for these kinds of critical decisions," Hofmeister said. "They need to focus on learning."
She suggested statewide mandates are needed because many Oklahoma students have health issues such as diabetes and are therefore more susceptible to worst-case outcomes than other citizens, or are members of groups, such as Hispanics, who have experienced higher rates of COVID-19 infection.
Board member Carlisha Bradley also supported imposing a statewide mandate.
"I don't even feel like this is enough," Bradley said. "Children need to have a safe environment. Parents need to be able to trust that schools are able to provide that."
Board member Kurt Bollenbach said a statewide mandate for mask-wearing would give political cover to rural superintendents and school boards who would otherwise have to debate such a mandate with local constituents, adding that the state mandate could "potentially change local behavior."
"Certainly in rural Oklahoma where I'm from, masks are not a part of our daily life," Bollenbach said. "We come into Oklahoma City and we might put them on because it's required, but then we go back to our areas and it's just not a part of daily life."
However, Bollenbach also opposed some mandates in the plan that required local schools to shift to distance learning. He recommended that those portions of the plan be made optional.
The motion to approve the plan as a set of recommendations, rather than as a mandate, passed on a 4-3 vote. Bobek, Flanagan, Hernandez and Monies voted to adopt the proposal only as recommendations. Bradley, Bollenbach, and Hofmeister opposed that motion, saying the state should impose mandates instead.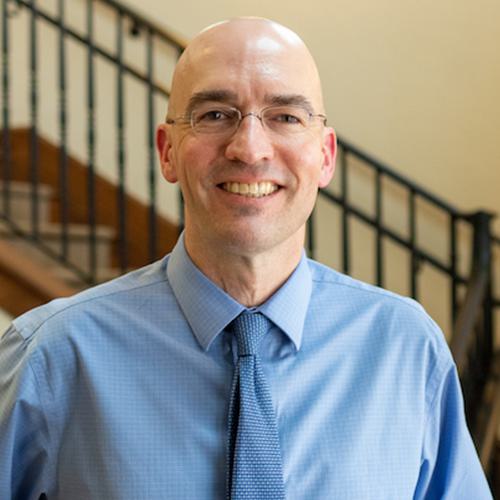 Ray Carter
Director, Center for Independent Journalism
Ray Carter is the director of OCPA's Center for Independent Journalism. He has two decades of experience in journalism and communications. He previously served as senior Capitol reporter for The Journal Record, media director for the Oklahoma House of Representatives, and chief editorial writer at The Oklahoman. As a reporter for The Journal Record, Carter received 12 Carl Rogan Awards in four years—including awards for investigative reporting, general news reporting, feature writing, spot news reporting, business reporting, and sports reporting. While at The Oklahoman, he was the recipient of several awards, including first place in the editorial writing category of the Associated Press/Oklahoma News Executives Carl Rogan Memorial News Excellence Competition for an editorial on the history of racism in the Oklahoma legislature.