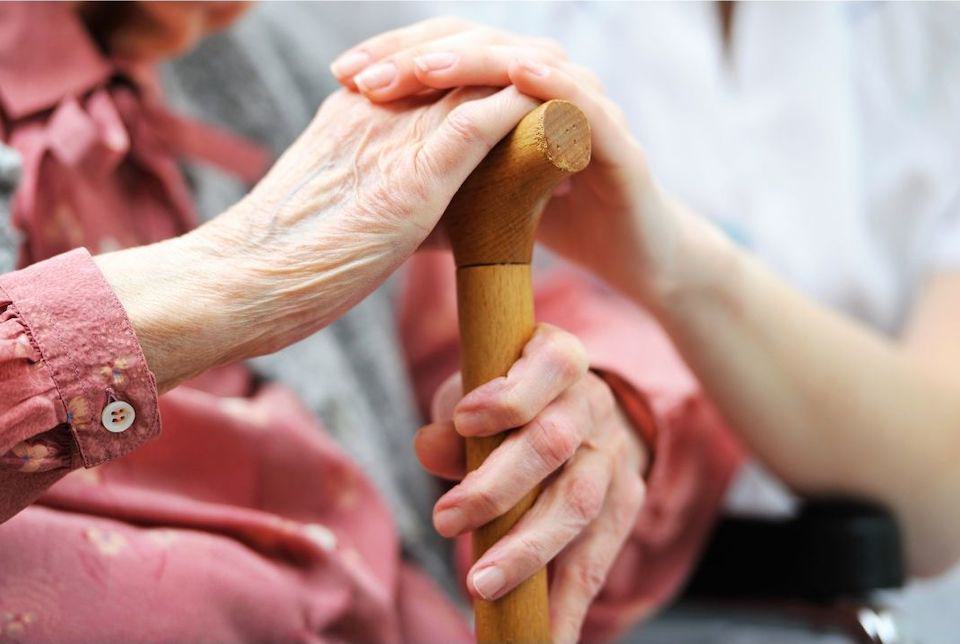 Culture & the Family , Good Government
Ray Carter | March 2, 2021
Nursing home visitation bill clears House
Ray Carter
Families members of nursing home residents would be allowed to visit their loved ones even amidst a pandemic, subject to certain restrictions, under legislation approved by the Oklahoma House of Representatives.
House Bill 1677, by Rep. Marilyn Stark, R-Bethany, requires every long-term care facility and assisted living facility to allow each resident to designate "one or more compassionate caregivers," and requires nursing homes to provide those caregivers "immediate access to a resident."
Stark, a registered nurse, said the bill "will enable our families to go back in to visit their loved ones in nursing homes."
In situations where the State Department of Health "determines that visitation in long-term care facilities and assisted living facilities should be modified or restricted to protect the health and safety of residents and staff," the bill allows each facility to take precautions that would apply to compassionate caregivers during visits, including mask requirements, testing for highly communicable viral infections if testing is paid for by the facility, social distancing of at least six feet from staff and most residents, temperature checks upon entering a facility, and any "other precautions deemed necessary by the State Department of Health to protect the health and safety of residents and staff."
But the bill also states, "In no case shall the State Department of Health, any county health department, any city-county health department, or any long-term care facility or assisted living facility eliminate visitation altogether or restrict visitation beyond the provisions of this section."
The legislation follows a legislative study conducted last August in which family members and various officials urged lawmakers to require nursing homes to reopen for family visitation, warning the isolation endured by residents was often as detrimental as COVID-19.
At that study, Chad Mullen, associate state director of advocacy for AARP, warned lawmakers that Centers for Disease Control and Prevention data show social isolation increases the risk of premature death so much it is the equivalent of smoking 15 cigarettes a day.
For individuals in long-term care facilities, officials said social isolation increases the risk of dementia by 50 percent, the risk of heart disease by 29 percent, and the risk of stroke by 32 percent. Social isolation is also associated with increased depression, anxiety, and suicide, as well as an increased risk of hospitalization or emergency room visits, Mullen said.
From March 10 to Aug. 18, 2020, William Whited, the state's official long-term care ombudsman, said his office received 377 complaints about alleged abuse, neglect, or exploitation of nursing home residents, but had been unable to investigate those allegations because ombudsmen were not allowed in nursing homes.
Several lawmakers objected to HB 1677, arguing it could allow disease to run rampant in nursing homes and kill residents.
Rep. Trish Ranson, D-Stillwater, said "if we interfere, in the future should there be something even more contagious than what we have experienced, would that mean that the State Department of Health or the nursing homes could not temporarily shut off visitors if that were the case?"
Stark noted nursing home residents are already guaranteed the right to visitors under existing law and said nursing homes should honor those patient contracts.
"Is there ever a reason or a time when we need to close our nursing homes and assisted livings?" asked Rep. Andy Fugate, D-Oklahoma City.
"For 11-and-a-half months? No," responded Stark.
Rep. Mickey Dollens, D-Oklahoma City, said the bill "jeopardizes the health and safety for all residents in a nursing care facility."
Stark noted the bill does not allow a compassionate caregiver to intermingle with anyone other than the person for whom they care.
Rep. Jason Lowe, D-Oklahoma City, noted that New York Gov. Andrew Cuomo, a Democrat, faces potential impeachment related to his handling of nursing homes amidst the COVID-19 pandemic.
"Thousands and thousands of individuals in New York died based on his policy of allowing individuals in nursing homes," Lowe said.
"He actually had made them admit people who were positive (for COVID-19), and that is different than visiting," Stark responded.
Supporters said the isolation endured by nursing home residents due to COVID-19 restrictions has been emotionally devastating for both patients and their families.
"Would it surprise you to know that when my mother-in-law died alone in a hospital that we weren't even notified until 45 minutes after she was dead?" said Rep. Jon Echols, R-Oklahoma City.
He also noted nursing homes can impose many safety measures under the bill.
"Isn't the bottom line if they wanted somebody to be seen that was on their last legs, the throes of death, something you don't come back from, there's no doubt they can do it safely with the recommendations that you have inside this bill?" Echols said.
Rep. Randy Randleman, R-Eufaula, said his father-in-law was in the hospital for four months, and his wife was not allowed to see her father "until the day he died."
"So four months—and the emotional trauma to her and the family members were tremendous," said Randleman, a licensed psychologist.
Rep. David Hardin, R-Stilwell, said he has "a mother and a mother-in-law that's been in a nursing home that we haven't seen since COVID started."
When his mother-in-law was hospitalized with COVID-19, he said the nursing home did not "even call us."
Like Echols, he noted HB 1677 allows a wide range of safety measures and said that "whatever the nursing home requires is what we have to do if we want to go see our loved ones who are sitting there by themselves."
"I am supporting your bill and I'm looking forward to actually seeing my mother in person if it's at least six feet away," Hardin said.
Rep. Sean Roberts, R-Hominy, noted that over the last year of COVID-19 "those in prison, Oklahoma prisons, received more visitation than those in the nursing homes."
"Every person should be disgusted by that," Roberts said. "We should open up our nursing homes safely, so they can be seen by their families."
House Bill 1677 passed the Oklahoma House of Representatives on a 73-19 vote that broke along party lines with Republicans in support.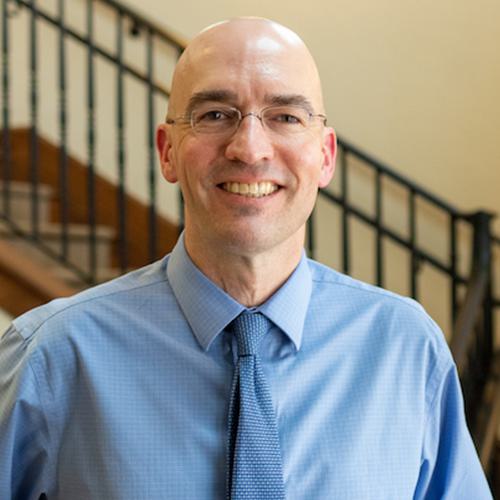 Ray Carter
Director, Center for Independent Journalism
Ray Carter is the director of OCPA's Center for Independent Journalism. He has two decades of experience in journalism and communications. He previously served as senior Capitol reporter for The Journal Record, media director for the Oklahoma House of Representatives, and chief editorial writer at The Oklahoman. As a reporter for The Journal Record, Carter received 12 Carl Rogan Awards in four years—including awards for investigative reporting, general news reporting, feature writing, spot news reporting, business reporting, and sports reporting. While at The Oklahoman, he was the recipient of several awards, including first place in the editorial writing category of the Associated Press/Oklahoma News Executives Carl Rogan Memorial News Excellence Competition for an editorial on the history of racism in the Oklahoma legislature.